Dogs are just as much apart of the family as any of us! Our furry friends complete our family and bring so much joy, laughters, and cuddles. If you love your pup as much as I do, then you're going to want to read on for 9 NOW Ideas for DIY treats and toys that you can make for your family dog. These projects would also be great gift ideas to give to new dog owners.
Your pup (including my little Archie) is going to love all these fun DIY dog treats and DIY dog toys that are made with love just for them!
DIY Toys & Treats for the Family Dog
1. DIY Dog Cooling Mat Tutorial: It's hot out there this summer. Dogs get just as hot as humans do- if not more. Keep them cool with this DIY cooling mat. Genius! (via Diana Rambles)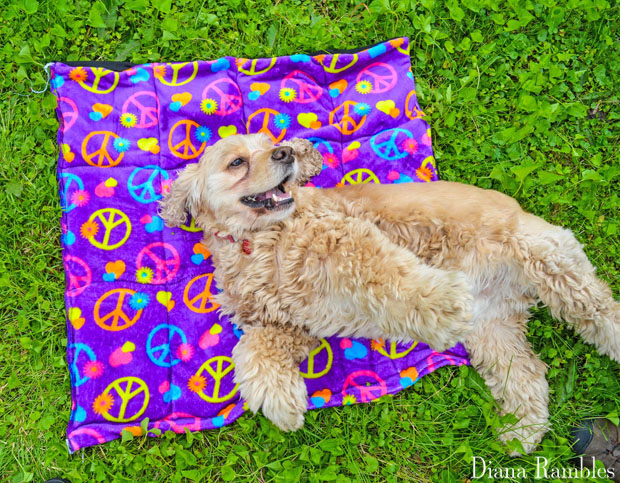 2. Peanut Butter Dog Treat Macarons: Your pup will be by your side the entire time you are baking these macaron dog treats. (via Cooking With Janica)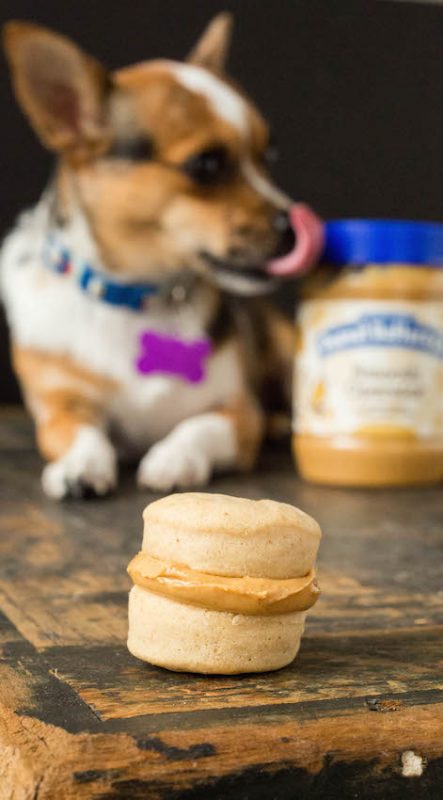 3. Homemade Dog Pill Treats: Does your dog have a hard time taking medicine pills? Bake your own dog pill treats to hide them. Your dog will think it's just a yummy snack. (via Pet Coupon Savings)
4. Square Knot Fleece Tug Toy: This tug toy will endure all the chewing and biting without getting destroyed in 5 minutes. Plus its really easy to make! (via Dalmation DIY)
5. Dog Enrichment Toy: Keep your dog's mind engaged and busy with this DIY enrichment toy. It's made from a PVC pipe. (via The Nerd's Wife)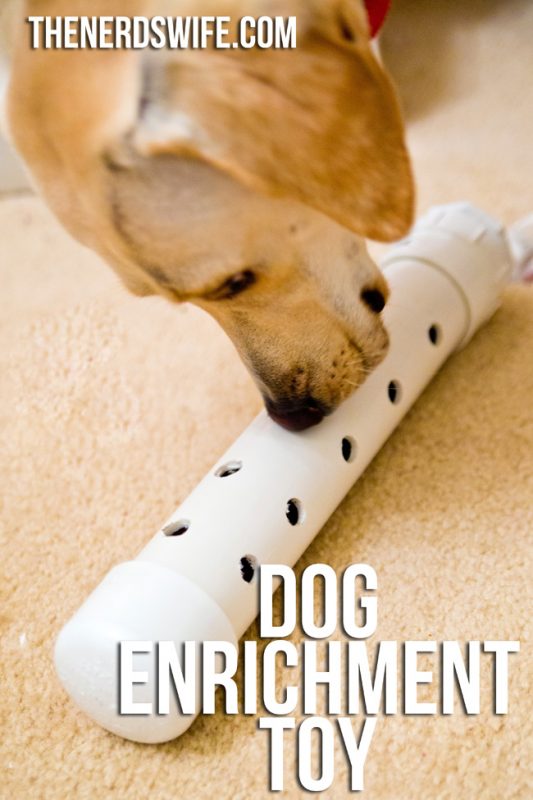 6. The Water Bottle Crunch Toy: There's something about that crunch sound from a water bottle that dogs go crazy over! Make this easy DIY toy for hours of play time. (via Rover)
7. Yogurt Paw Print Pops: Both you and your dog can eat these delicious yogurt paw print pops. (via Make and Takes)
8. DIY Dog Bed: Use a couple of old pillows and a few yards of fabric to make your own DIY dog bed. (via Hometalk)
9. DIY Adjustable Dog Collar Tutorial: Choose your own fabric design to make your dog a collar. (via Halifax Dogventures)
Your dog will love you forever when you make these doggie DIYs. Which one is your favorite?
Follow us on Pinterest for more inspiration!