Cold weather keeping you and the kids inside? These triangle doodle trees are a fun and simple drawing activity that will keep the kids busy while you do some holiday prep. Even better, gather around the table (or floor) and have a family art night!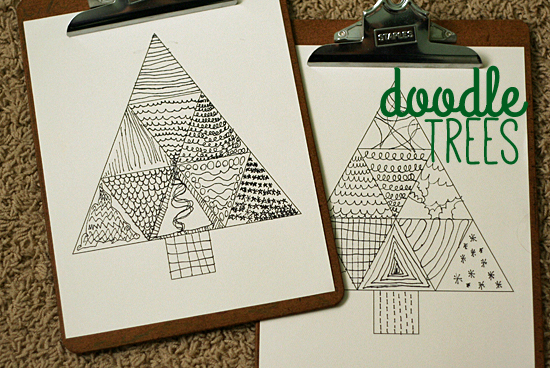 There's not much set-up (or clean-up!) with this project. Just download and print a stack of  Doodle Tree Printables and grab some black pens. (Little ones might enjoy doodling with crayons instead.) Fill each triangle with a different pattern. We like looking at each others' doodles for inspiration!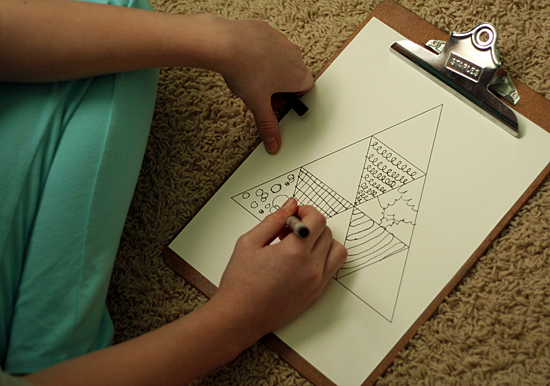 When you are finished doodling, you could paint your tree with watercolors. Print your trees on watercolor paper or card stock. And, be sure to use a permanent marker (like a Sharpie) so it doesn't run when you add the paint.
Download the free printable: Doodle Tree Printable
If you have some holiday traveling to do this month, bring along some tree doodling for the drive!
Happy crafting!