I'm sharing a few fun crafty ideas with you for the upcoming holidays, something for Thanksgiving and Christmas. How are your holiday crafts coming along?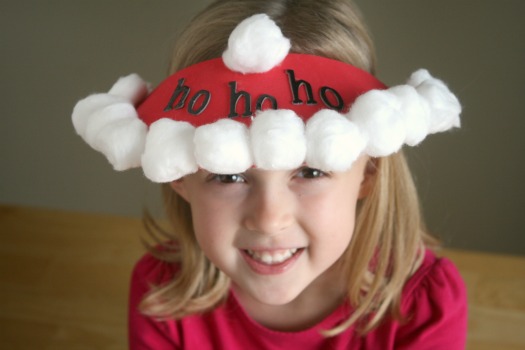 Crafty Santa Hats
These silly Santa hats are sure to bring some holiday cheer to your jolly home. With just a few supplies, you'll be ready to sing carols decked out in these hats all season long.
Supplies:
craft foam visor hat – found at most craft stores
cotton balls
glue
sticker letters
Place glue across the bottom edge of your hat. Place cotton balls all along the edge. Also add a bit of glue at the top center of the hat, adding one cotton ball there, making for the top of Santa's hat.
With your sticker letters, place them onto your hat to create a holiday word like, "ho ho ho" or "have a holly jolly day" or "merry christmas".
Now this hat is ready to be worn throughout the month of December. Happy Holidays!
*originally post at babycenter.com