For this St. Patrick's Day, we are turning GREEN.
We started our morning with a delicious Green breakfast. A big glass of Green milk and yummy helping of Green Eggs, followed by some Painted Green Toast. All are made with a few drops of green food coloring. My kids ate it all up, they wanted to "turn green" too.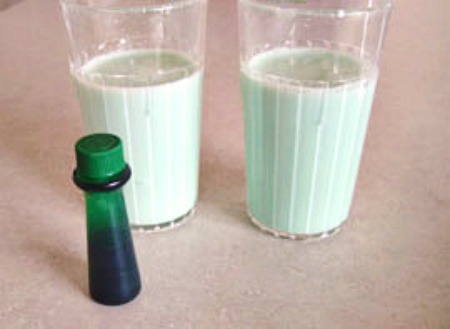 Next we will dress in all the green clothing we can find, so as not to get pinched!! Then we will be out hunting for a Leprechaun to catch. You know, if you catch a Leprechaun, he has to tell you where he hid his gold!! Happy Hunting!