This is a fun Christmas tradition for a creative advent calendar I've been sharing with my family for several years. It's an inexpensive way to share a love of books with my kids while they have fun opening up one new book every day until Christmas to help us countdown the holiday!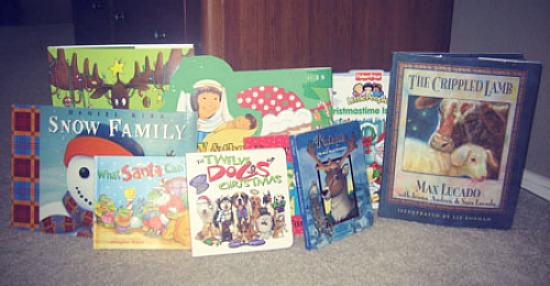 25 Storybook Surprises to Countdown Christmas
Instructions:
First, find 25 Christmas books. It may sound like a lot, but once you start gathering all your holiday books, you'll be surprised at what you can find! They can be old books you have from around the house or ones you save for just the holiday season. Or you can purchase new books, finding them cheap from the Scholastic book clubs!
Wrap them each up individually. You can add a number to each present or let the kids choose which one to open each night.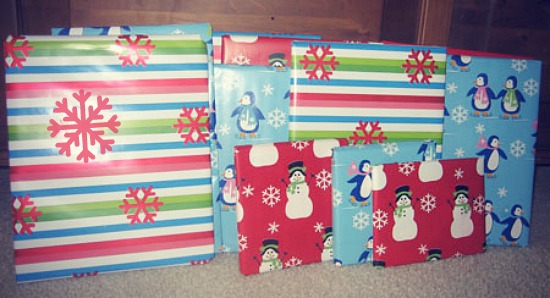 Once you wrap them all up, put them in under your tree in some type of fun basket or container. Now every night before bed for entire month of December, your child (or if you have more than one they can take turns) picks a book out to unwrap. Now you can read it as a family together before bedtime. There's just something about being able to un-wrap things that kids just love! And it allows for quality time together as a family. It's a fun and inexpensive tradition my family enjoys!
A few book tips:
I find books from after Christmas sales each year at various bookstores for great prices – so plan ahead!
Or go to your local library and check out a bunch of holiday books! Wrap those up to read, it works all the same!
Guest post by Molly Picket – she is a fun friend living the life in Arizona. She is a mom of 2 cute boys and is having a blast with life. Her recipe club is always throwing super fun dinner parties, I love this one.