Kids think this is the best trick in the book… MOM turns into WOW when it's flipped upside down! Turn these tricky words into a cute Mother's Day cards you make. Mom will be Wowed by the surprise!
3 WOW MOM Mother's Day Cards
Supplies:
cardstock paper
craft foam letter stickers – M,O,M
brad fasteners
floral stickers
markers and crayons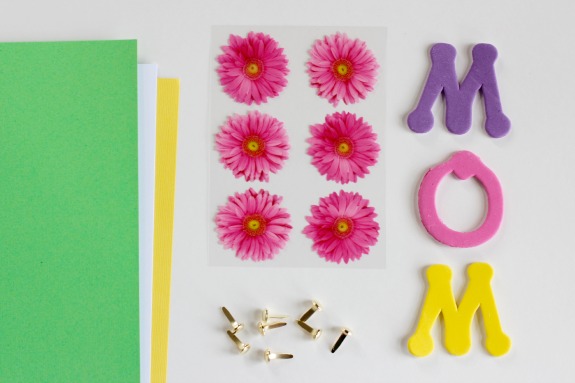 Card #1:
Flip MOM to WOW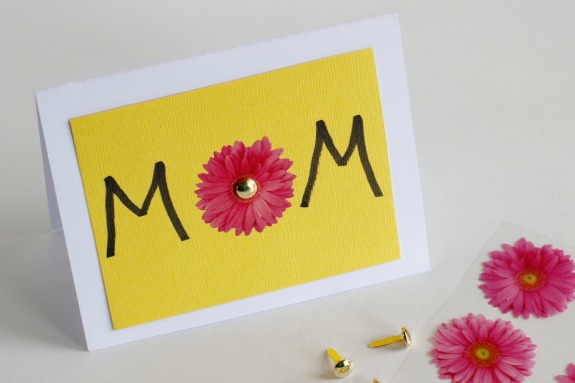 Place a circle floral sticker to the center of a cut cardstock piece. Write 2 M's on either side of the center flower. Attach a brad fastener to the center of the flower. Then attach the MOM paper to a folded card with the fastener. Give the word MOM a spin upside down and see what you find… WOW!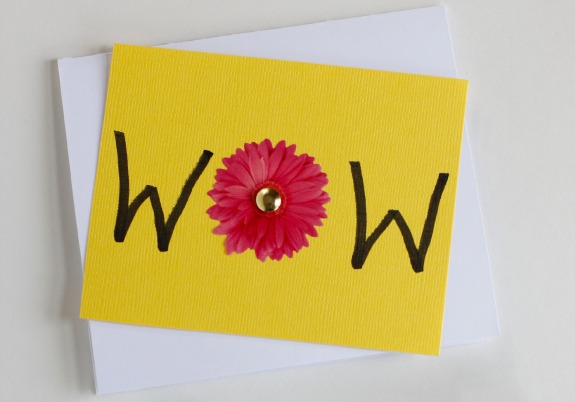 Card #2:
MOM to WOW with a Surprise Note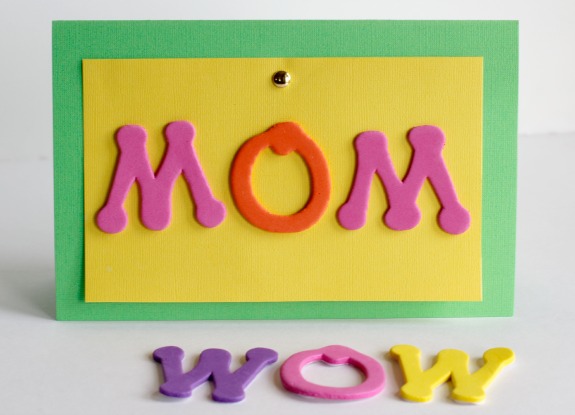 Place craft foam letters for MOM onto a piece of cut cardstock paper. Add a brad fastener to the top of the paper. Attach the fastener to a folded cardstock card. It will flip upside down to reveal WOW and a fun message underneath!
Card #3:
MOM Becomes WOW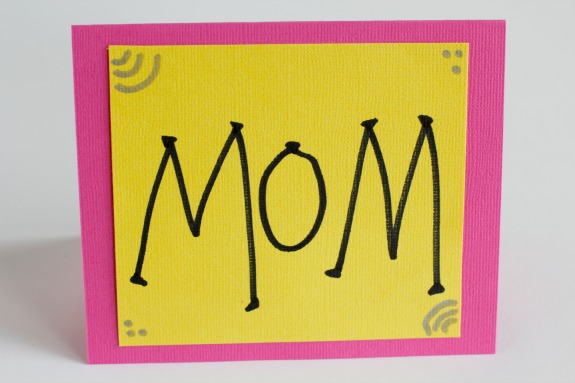 Write MOM on the front side of the card. Flip it open to reveal WOW written on the inside!
More Mother's Day Cards and Projects
Mother's Day Gift Wrap – add a few family photos to your wrapping paper, printed out on black and white paper. It can be a photo of who the gift is from, or something that reminds you of mom. Either way, she'll love to see the memory!
Pipe Cleaner Flowers – this colorful pipe cleaner bouquet is a darling craft to make for mom. Kids can help with it too, as kids make these flowers and bunch them all together.
Handmade Journal – take an old card and make it new again by adding some white printer paper inside to become a journal. Mom can use it to write down a few things she's thankful for, like you!