Are you ready for some pumpkins, witches, and ghosts… oh my?! Halloween is my favorite. There are so many spooktacular things to make and do. It's a DIYers dream to have 31 whole days to craft up something festive and fabulous leading up to Halloween. We've crafted 31 frightastic Halloween crafts for you here at Make and Takes to make all month long. You could craft something everyday until Halloween.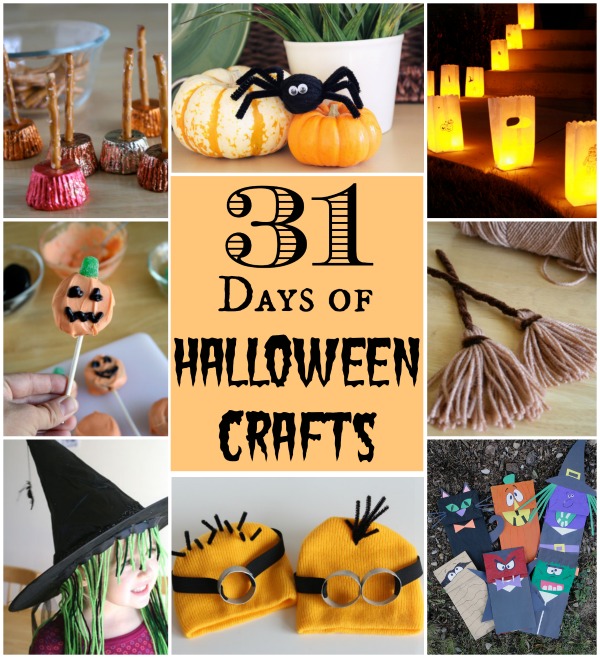 31 Days of Halloween Crafts
Pumpkin Crafts

1. Pumpkin Man Halloween Countdown
2. Gilded Pumpkin Display
3. Jack-0-Lantern Cookie Pops
4. Mix and Match Pumpkins
5. Thumbprint Pumpkin Stamps
Spooky Spiders
6. Pipe Cleaner Pom Pom Spider
7. Glittered Plastic Rings
8. Embroidery Hoop Spider Web
9. Spider Snow Hat
10. Spooky Spider Foam Hat

Wicked Witches
11. Pipe Cleaner Mini Witch Brooms
12. Candy Pretzel Witch Brooms
13. Witch Hair Halloween Countdown
14. Halloween Paper Bag Puppets
15. Witch Potion Bottles

Party Crafts and Activities
16. Classroom Party Ideas
17. Bat-tastic Cards
18. Chalkboard Gift Tags
19. Halloween Coloring Pages
20. Halloween Painted Gift Wrap
21. Printable Finger Puppets
Costumes for the Kids
22. Despicable Me Minions
23. Witch Hat Yarn Hair
24. Megamind  Costume Idea
25. Princess Pipe Cleaner Crown
26. Robot DIY Hats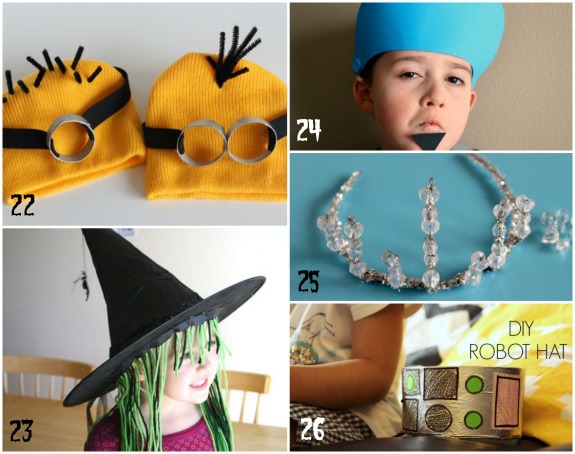 Night of Fright
27. Monster and Goblin Crispy Treats
28. Googly Eyed Green Blobs
29. Halloween Night Luminaries
30. Make Candy Haunted Houses
31. Halloween Spooky Storybooks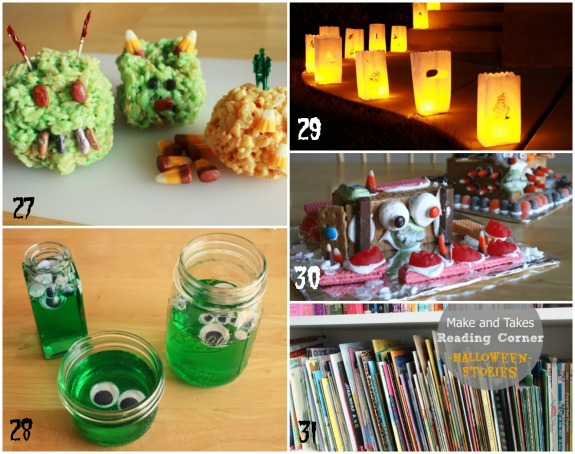 Share what fun DIY Halloween crafts you're mixing up over the next 31 days!
5 More Halloween Crafts We're Making: