Do you have a beach day planned for your summer vacation?! If so, you're going to love this Beach Day Scavenger Hunt printable. The kiddies will love to search the beach for all kinds of treasures.
Beach Day Scavenger Hunt
It's tons of fun in the sun finding the items and marking off the sheet. Instead of a marker or crayon, use a beach rock or drift wood to mark your findings!
TIP: to keep your paper protected from sand and water, place it into a plastic sheet protector or cover it with clear contact paper. Use a dry erase marker to mark your paper and erase and do it all over again!
Supplies:
Instructions:
Download and print out your printable. Add plastic cover sheet or contact paper. Grab your crayons, markers, or dry erase marker. Now head to the beach! You're sure to see all these summer beachy items on your list!
Make it a game:
Turn it into a game and who ever finds everything first wins.
Play it together and go jump in the water once it's all filled out.
Bingo style – try to be the first to find one row or and x or a diagonal line, BINGO!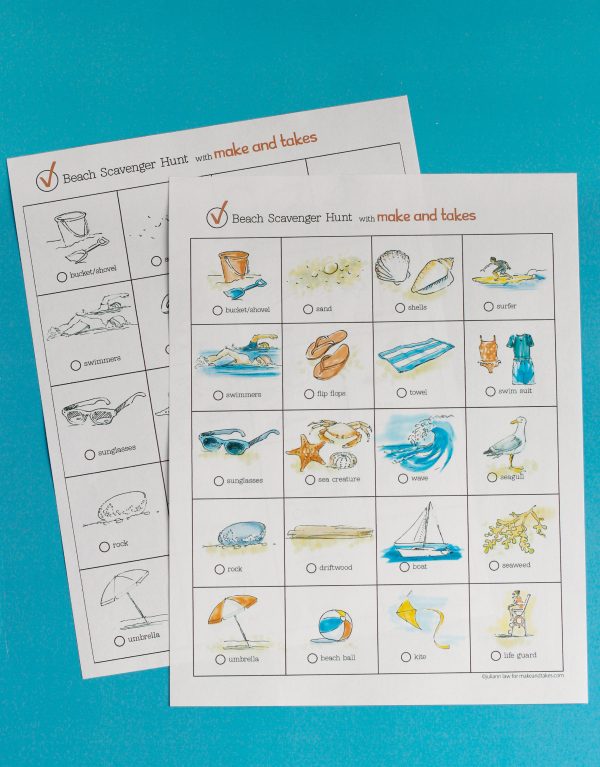 Have a fun day out in the sun with your beach day scavenger hunt!

Pin this post for later: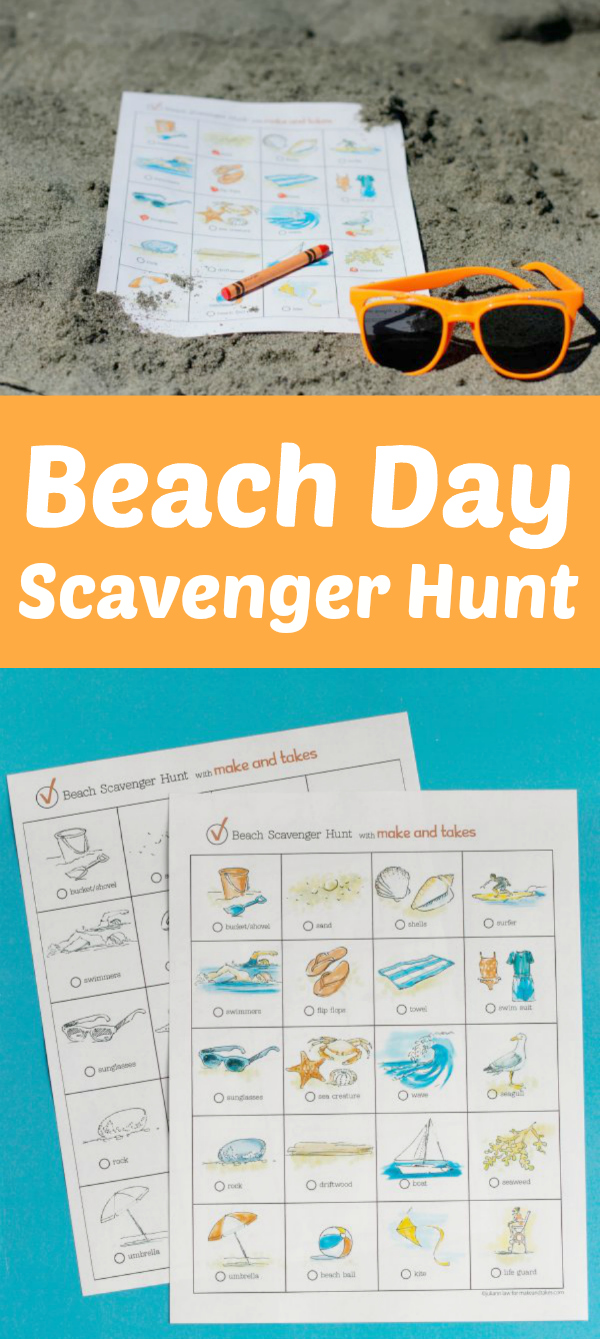 More Fun Beach Day Ideas:
Stamp your cute kiddies feet in paint to make a silly surf board card. These would make for super fun summer party cards.
Watercolor paper plates to look like watermelons with green and red. Then take them out and fly your watermelon frisbees about.
This simple sewing technique will have your little one all covered up in their towel this summer!