I am always on the hunt for good chip and dip recipes, especially as National Chip and Dip Day is coming up on March 23rd! Yep, there's a holiday for that, and it's well deserved! Chips & dip is one of my favorite foods. I could eat it for every meal.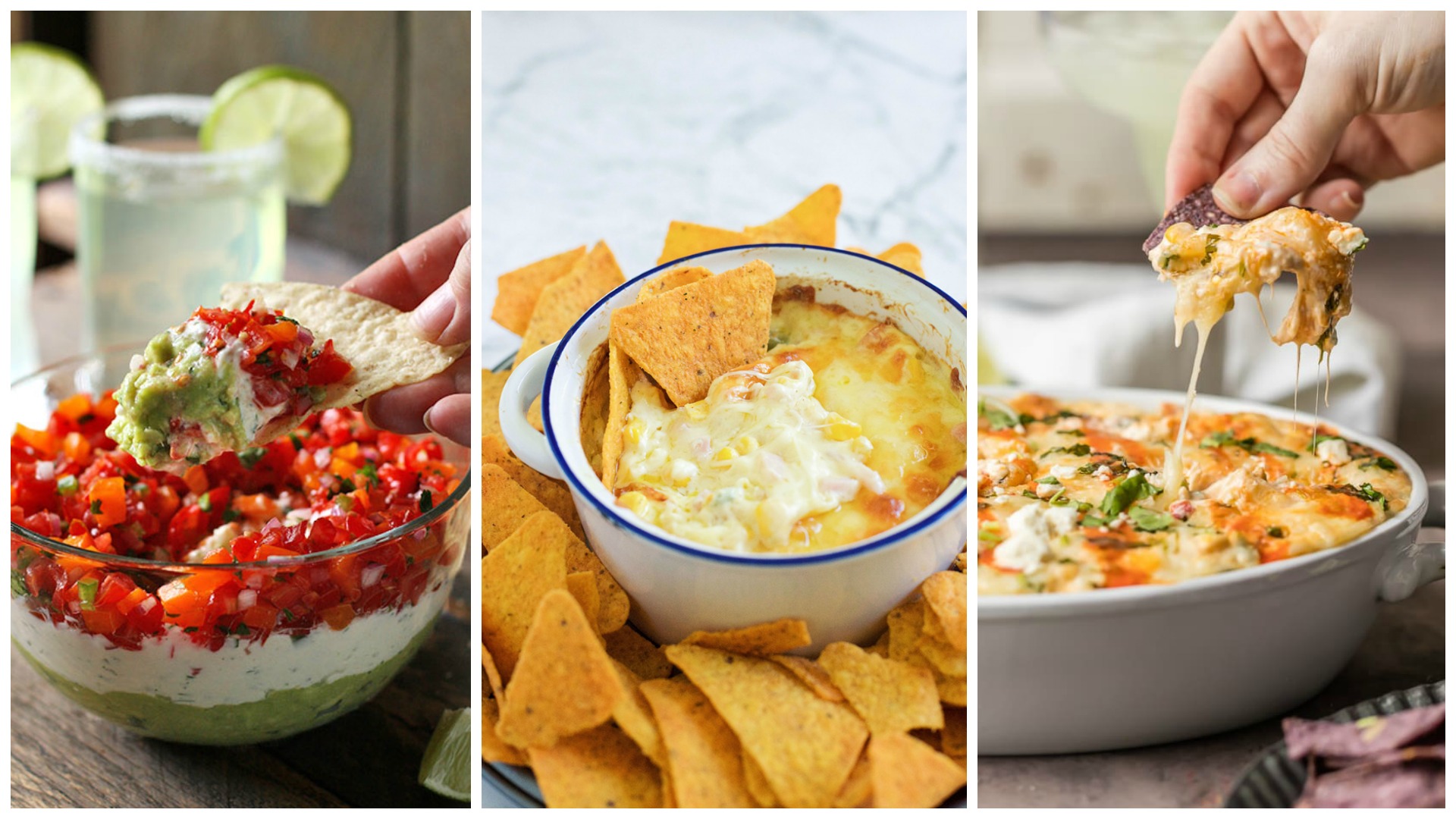 I also love that it brings people together around a table to chat and eat good food. It's the perfect appetizer – everyone loves a good dip with some yummy chips. I always like to have a few dip recipes on hand for game days, pot lucks, girl's nights, holidays, etc. To go along with our 9 NOW Ideas series I've rounded up 9 chip and dip recipes that you're going to want to save and make ASAP!
9 Chip & Dip Recipes You'll Love
1. Cheesy Hot Corn Dip Recipe: This cheesy dip has it all – corn, bacon, cheese, all baked to melty perfection! It makes the best appetizer for a crowd!
2. Cheesy Hamburger Dip: All of the flavors and ingredients you love about a hamburger in dip form! Great for feeding hungry family and friends with your favorite chips. (via Spend With Pennies)
3. Triple Layer Guacamole Salsa Party Dip: I'm all about this triple layer dip! Guacamole, cheesy creamy spread, topped with flavorful salsa! Sounds incredible right? (via Soup Addict)
4. Homemade Potato Chips with Dill Veggie Dip: Have you ever made your own potato chips? It's easier than you think and SO delicious. You gotta try this recipe!
More Chip and Dip Recipes:
5. Greek Seven Layer Dip: Packed with veggies and feta cheese, this dip is to die for! Grab a bag of pita chips and get dippin'! (via Cooking Classy)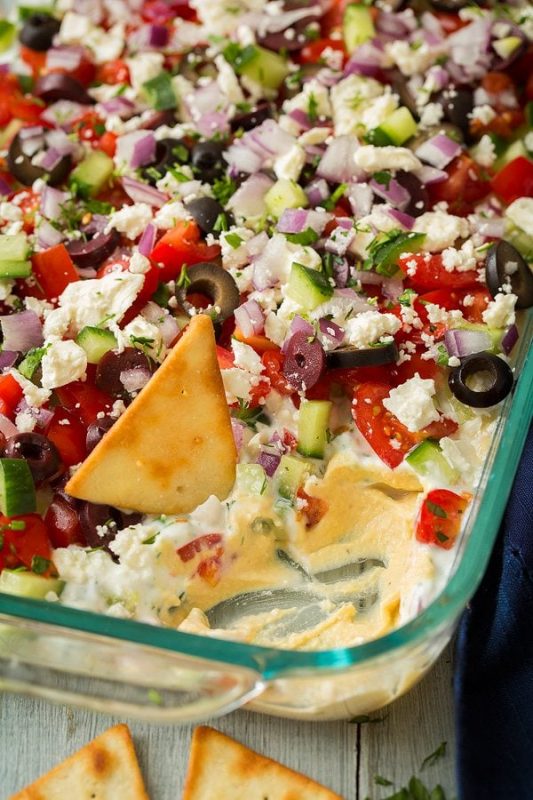 6. Apple Chips and Dip: I'm throwing in a healthier version of chips and dip for you with these yummy apple chips and yogurt dip. You'll need some greek yogurt and a little honey and vanilla. This makes a great after-school snack for your kiddos! (via My Kitchen Love)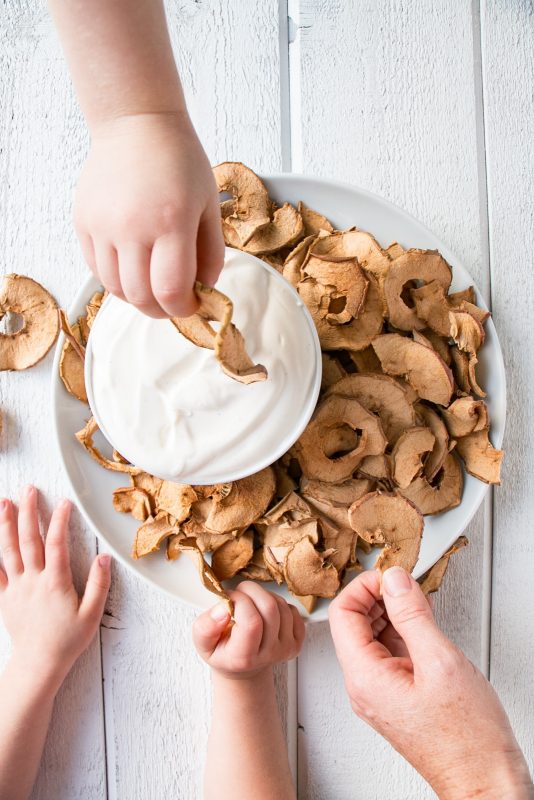 7. Best Spinach Artichoke Dip Recipe: Spinach, artichokes, and cheese come together to make the most divine appetizer dip. Fresh out of the oven spinach artichoke dip never goes out of style or taste! (via Cooking Classy)
8. Homemade Chunky Guacamole: You can't beat a classic bowl of homemade guac. It is always a good idea! This recipe is chunky and perfect for snacking on with a big bag of chips.
9. Caramelized Onion Dip: I love onions in any form. On a burger, deep fried, or in a yummy dip! This caramelized onion dip is unreal and have so much flavor! (via Two Peas and Their Pod)
Now you're all set for your next dinner party. So many yummy chip and dip recipes to choose from!