We've come up with a simple way to show off all your festive cards from family and friends! Not only does this Christmas Card Garland make a beautiful display in your home, it's super fun easy to make!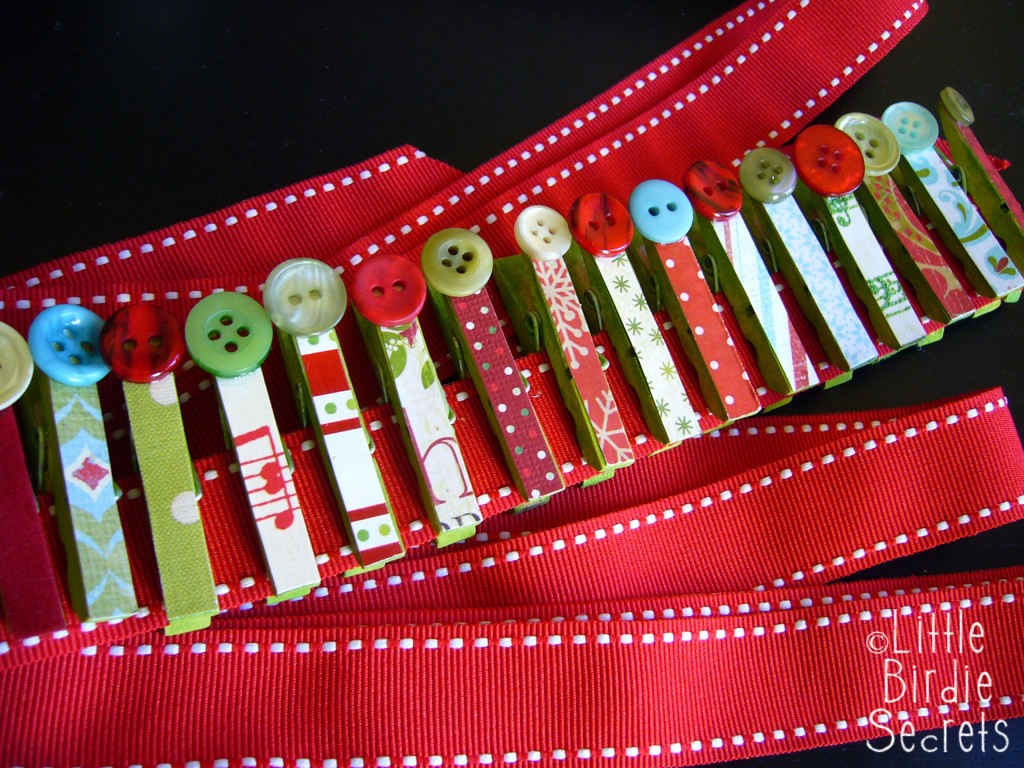 Each year I look forward to receiving Christmas cards and pictures from my friends and loved ones. Sometimes that's the only time I get to see them all year! So I really love to display each card, but more and more people are sending flat photo cards, which do not stand up on my mantle on their own. That's why I came up with my Christmas card hanger. It's quick and easy, and can be hung anywhere, even vertically!
Christmas Card Garland Tutorial
Supplies:
Small wooden clothespins
Acrylic paint & foam brush
Various patterned papers (in Christmas colors, of course!)
Coordinating buttons
Decoupage medium & foam brush
Coordinating buttons
Hot glue gun
3 to 5 yards ribbon (depending on where you hang your garland)
Instructions:
1. Paint your mini clothespins in a color that will coordinate with your patterned papers with your acrylic paint and foam brush. Allow to dry.
2. Trace your clothespin onto patterned paper and cut out. Cut one for each clothespin.
3. Using a foam brush, apply a light coat of Mod Podge on one side of clothespin and attach on of your patterned paper rectangles. Smooth it out with your thumb.
4. Attach a button with hot glue to the top of each clothespin (on the paper side) on the end where you pinch to open the pin.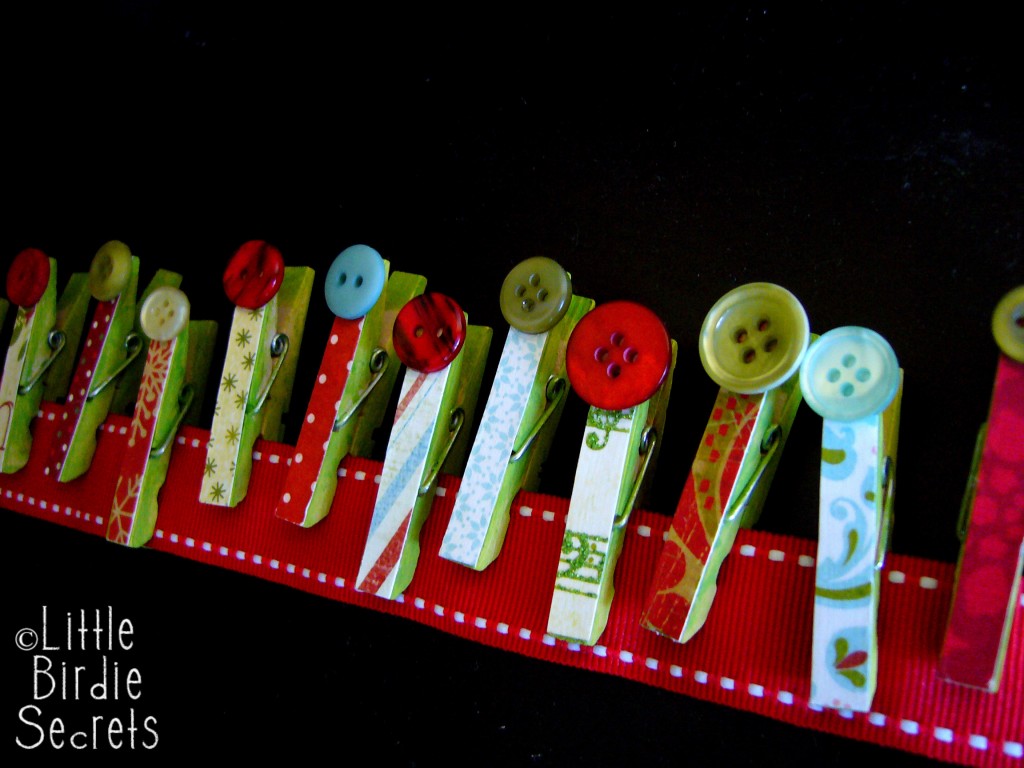 5. Cut a 3 to 5 yard piece of ribbon for your garland. The length will depend on where you are going to hang it, so measure that and cut accordingly.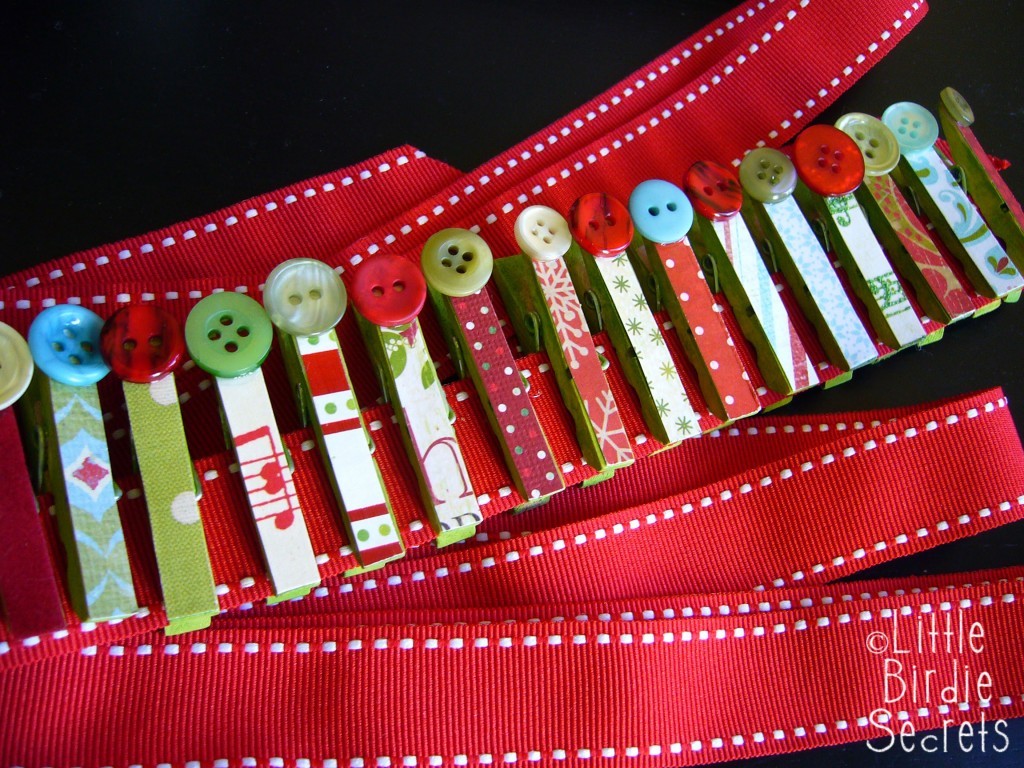 Clip Christmas cards to ribbon with clothespins, hang somewhere you can see it, and enjoy all those smiling faces and Christmas wishes!
Try one of these other festive Christmas crafts:
*Originally posted 12/14/10