We love looking at photo albums. My son loves to get out his baby book and see how cute he was. I love it too! It's fun to look at pictures of personal things. So I thought it would be fun to come up with a personal book of colors using pictures from around our house. I think my kids will love this and it will help with learning colors too.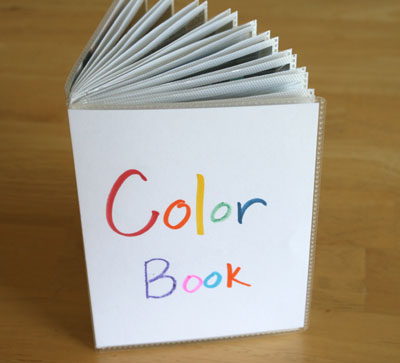 Color Pictures in a Photo Album
Supplies for Color Picture Book:
Camera
Photo Album
Colored paper – all colors of the rainbow
For each color, we took 3 pictures of 3 different things. We started with red and took pictures of things that are the color red: tomatoes, Elmo, and a magnet. Then we wrote the word "red" on a red piece of paper that's cut down to size, fitting in a slot in the album. I also wrote the word of the object for each page so we could read it like a book.
The kids loved finding all kinds of colors in the house and wanted to include soooo many more pictures of their things. We may have to make a sequel to this one. Such a fun activity for the whole family.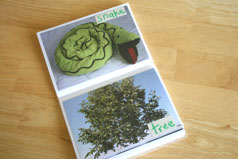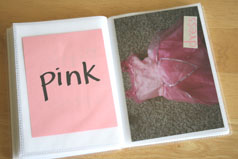 It's been fun to look at our Color Book and see some of the kids favorite things. I think I may try this with letters next, taking pictures of items that start with letters of the alphabet. This would be a great gift for a baby shower or a toddler's birthday party.
Here are more crafts to make involving all the colors of the rainbow:
SaveSaveSaveSave
SaveSaveSaveSaveSaveSave