Christmas is upon us! What better way to celebrate than making an advent calendar? I've got the fabulously talented Juliann Law of PB J&J here, with a free printable for the holiday season. It's time to count down the holidays and we're sharing a fun Christmas Countdown, a puzzle for the kids to create. Your kids are going to really enjoy making this countdown to Christmas puzzle.
You could hang it on your fridge, add it to a frame on the fireplace mantle, or add some ribbon to the top of the paper and place it in your child's room for a fun decoration.
Printable Advent Calendar
Instructions:
1. Download and print out this Advent Calendar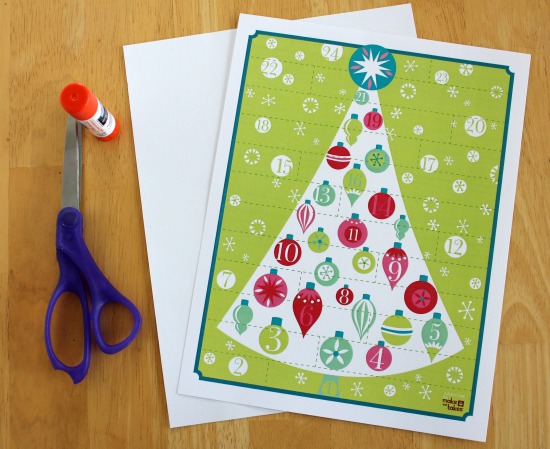 2. Cut out each strip of the calendar and glue them on to a second piece of plain paper, one at a time, for each day until Christmas.
To store your extra strips, here are a couple ideas:
Make a paper pocket and attached to the back of the printable. Cut out a small 4×5 piece of paper and glue it to the back of your printable.
Place them all in a plastic zip baggie and tape that baggie to the back of the paper, or attach it to the fridge next to the advent with a magnet.
Also, to make this Advent Calendar last over time, laminate it and adding velcro. You could use this fun advent year after year.
Big thanks to Juliann for the fabulous printable. Check out her shop for more great illustrations and designs.
More ways to countdown until Christmas:
SaveSave