While snowmen are very popular around Christmastime, they actually make the perfect craft subject for January! Aside from New Year's and Martin Luther King Jr. day, January has no other crafty holidays. Until Valentine's Day rolls around in a month or so, we can have fun with snowflakes, snowmen and other winter themed craft projects.
Flat marble magnets are all the rage, but many are made using Mod Podge and paper. This time we are going to paint on the faces. We won't be painting the front, which will receive the most abuse from being moved around the fridge. Instead we'll paint on the back and preserve those cute faces to be used over and over again!
Craft Some Snowman Magnets for Winter
To make these snowman magnets you will need the following supplies:
Clear flat marbles
1/2″ round magnets
Acrylic craft paint: white, black, and orange
Matte varnish, Mod Podge or other clear sealer or finish
E6000 Clear Multi-Purpose Adhesive Glue
To begin, rinse and dry your marbles to ensure there's no residue or dirt on them.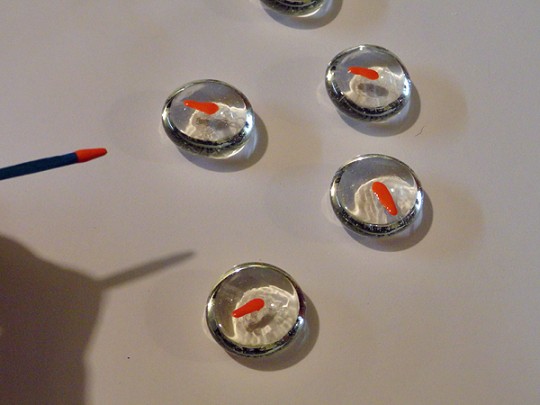 Turn the magnets over so that the flat side is facing up. Use a toothpick to add the orange noses first.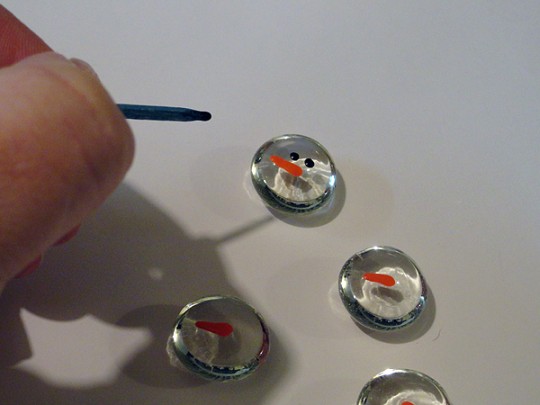 Use a toothpick to dot on black eyes and mouths.
Let them dry completely, two hours should be safe.
Add a layer of white paint over the faces and let dry.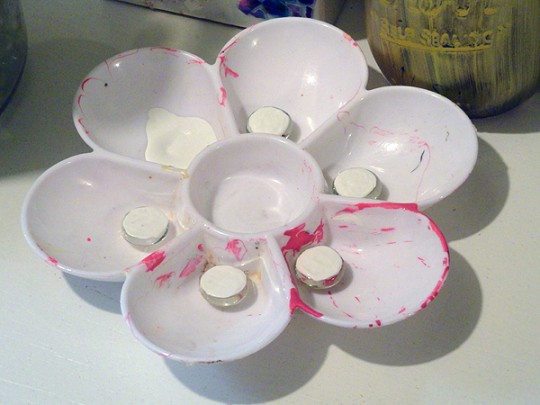 When that layer has dried, add a second layer of white paint and let dry. I placed mine in an empty paint palette to keep them all together.
When that paint has dried, add a layer of clear varnish. After that has dried, used E6000 to glue the magnets on.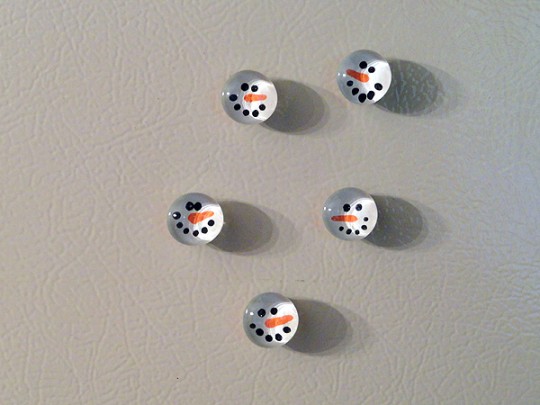 More snowman crafts to do this winter:
SaveSave