I absolutely love creamy mashed potatoes! I know it's the classic Thanksgiving side dish and everyone is looking for new, fancier additions for the table, BUT…one good bowl of mashed potatoes will definitely make everyone happy. How about the BEST mashed potatoes you have ever had?!
Creamy Mashed Potatoes Recipe
Fluffy, creamy, infused with butter, this Mashed Potatoes recipe is so Thanksgiving and Christmas worthy!
To make the best mashed potatoes you'll only need 4 ingredients: potatoes, warm milk, butter and salt! Sometimes, simple will go a long way. You can garnish with some chopped fresh herbs: parsley, chives or even dill!. I could add dill in any savory dish. Add a platter of this Onion and Apple Stuffing, and you're set for Thanksgiving.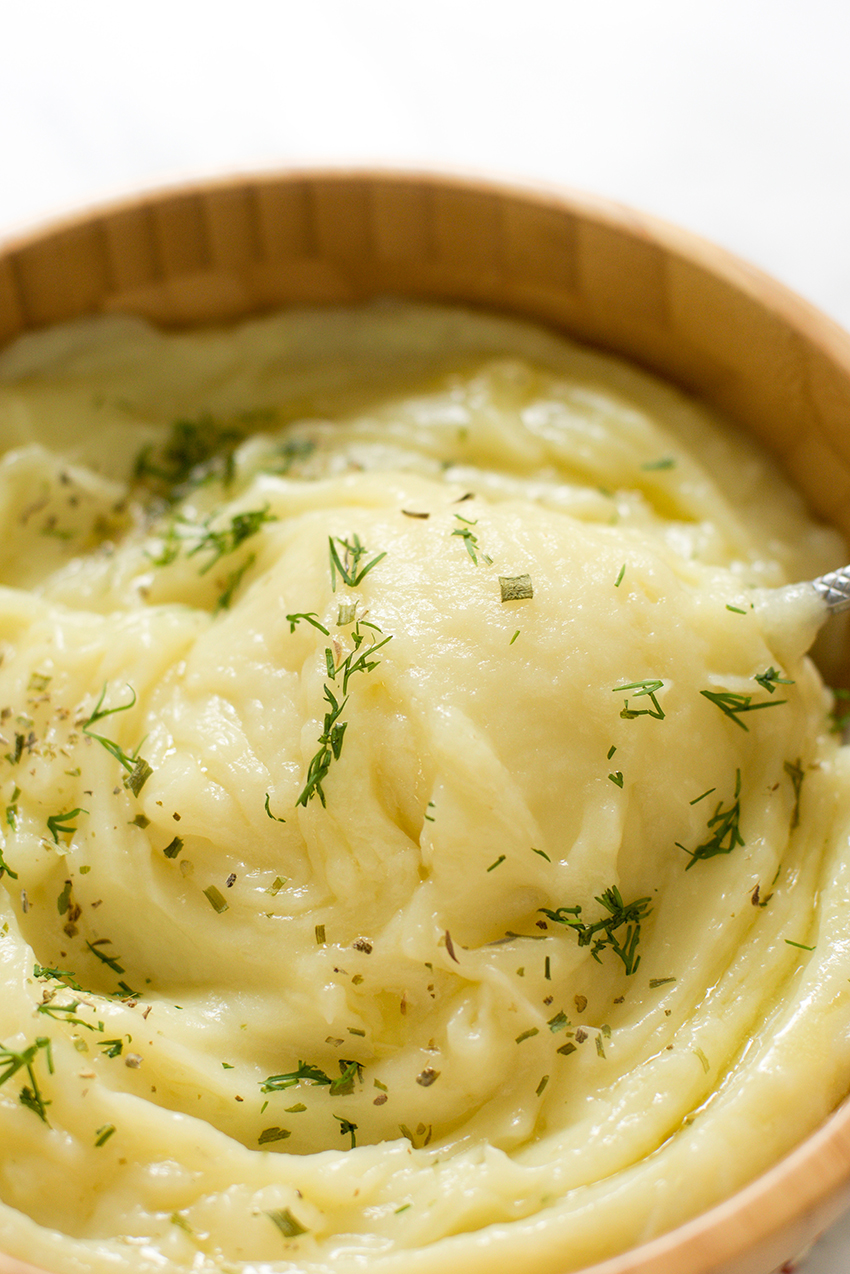 The secret of this recipe is to boil the potatoes whole in their skin, so they will absorb less water, preserving the starch within the potato and to use warm milk, not cold from the fridge.
You can make this recipe earlier in the day and keep mashed potatoes warm in a slow-cooker or in a warm oven, on low heat until ready to serve.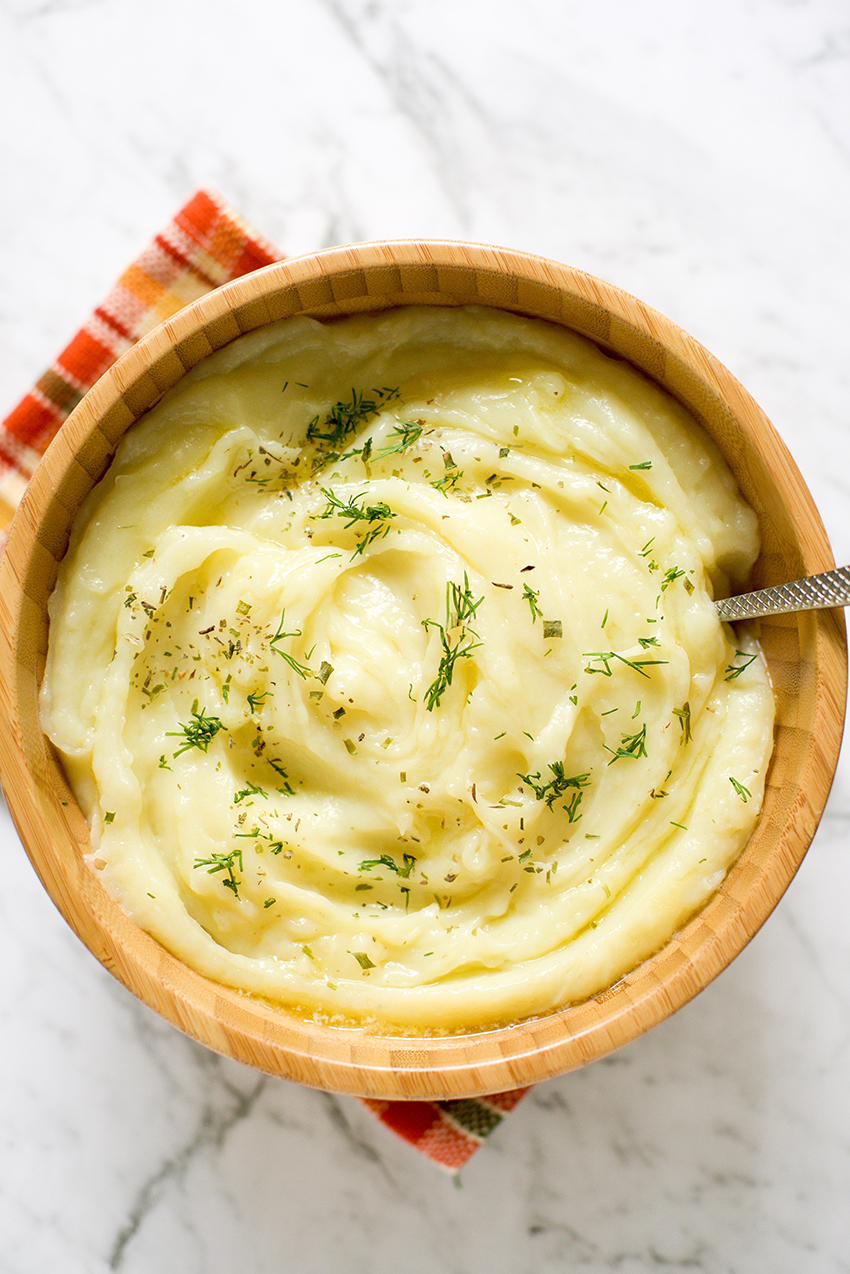 Creamy Mashed Potatoes
Ingredients:
4 lbs (12 medium) russet potatoes, washed
1 cup warm whole milk
1 stick butter at room temperature
salt and pepper
1 tablespoon chopped fresh parsley/ chives/ dill for garnish
Method:
Place potatoes in a large pot and add cold water to cover then by about 1 inch. Cover and bring to boil over medium-high heat. Add 1 tablespoon of salt. Once they are boiling, uncover, reduce to heat to medium and boil for almost 40 minutes.
Remove the potatoes from the pot and allow them 2-3 minutes to cool down before you start peeling them.
Transfer peeled potatoes to a large bowl and using a hand mixer start whisking on low speed to break them. Add warm milk to the mash and mix again on low speed.
Add pieces of butter and mix a bit to incorporate them.
Season with salt and pepper to taste. Potatoes should be whipped and fluffy. Serve with chopped fresh herbs sprinkled on top