With our Hawaiian birthday party a big hit this last weekend, I'm sharing a few of the fun things we did to celebrate. Each of the guests got to make their own Hawaiian leis to wear during the party. Using cupcake liners made it easy to prep and fun to make.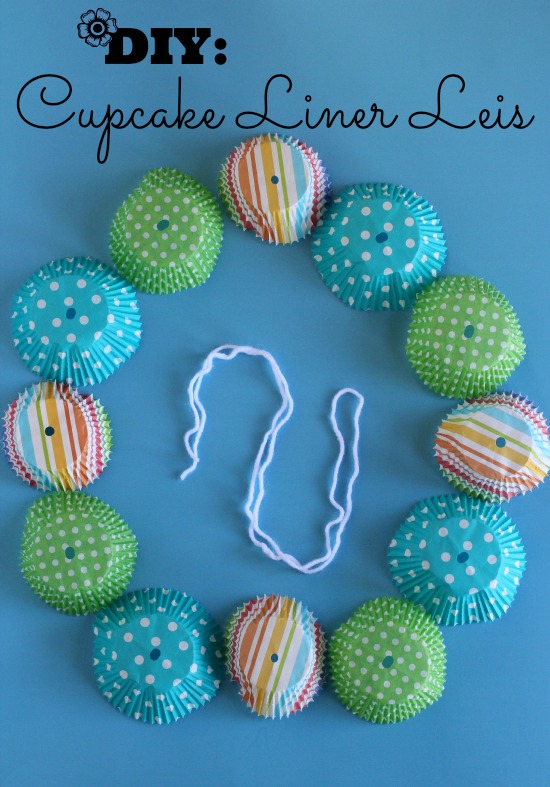 Supplies for Cupcake Liner Hawaiian Leis:
cupcake liners – 12-24 each
yarn
scissors
hole punch
optional: straws (to help separate each liner)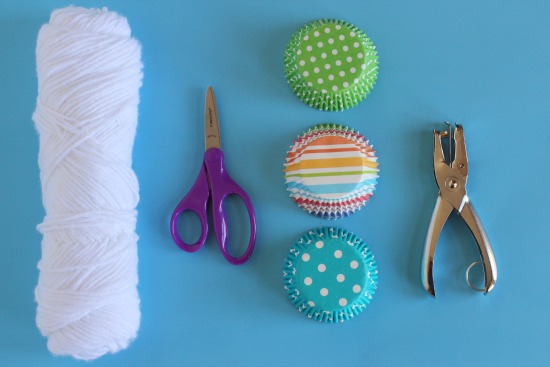 1. Fold your liners in half and punch the center of the bottom with your hole punch, only half way. When you unfold the liner, it's a full circle.
We found we could punch 4-5 at a time, much quicker. You're going to have a lot of these to punch for all the guests to add.
2. Cut a length of yarn that is long enough to fit around the child's neck when attached.
3. Thread each cupcake liner onto the yarn. NOTE: You can add small 2 inch cut straw pieces in between each liner to space them out a little further. We chose to layer them up thick, adding 24-30 liners per lei.
Tie off the ends and your Hawaiian Leis are ready to wear. For a fun addition to these, use white cupcake liners and have the guests decorate them with stickers, crayons, or markers for a personalized touch!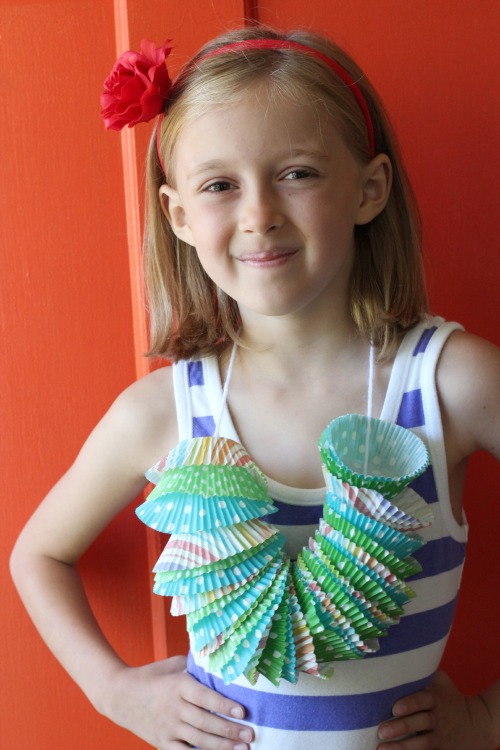 Time to PARTY!