We're anticipating an upcoming Disney World trip, see our paper chain countdown, and getting excited by making a few Disney sticker story starters to keep us busy as we travel to the Magic Kingdom. We've crafted sticker story starters before and they are great for road trips and plane flights. Get these all set up before you go and you'll have your kiddos busy telling Disney stories of their own!
You could have your kids pick out their favorite Disney character stickers or you could just grab different ones on your own before your trip. My kids LOVE Frozen, Toy Story, and the classic Disney characters- so these are the ones we chose.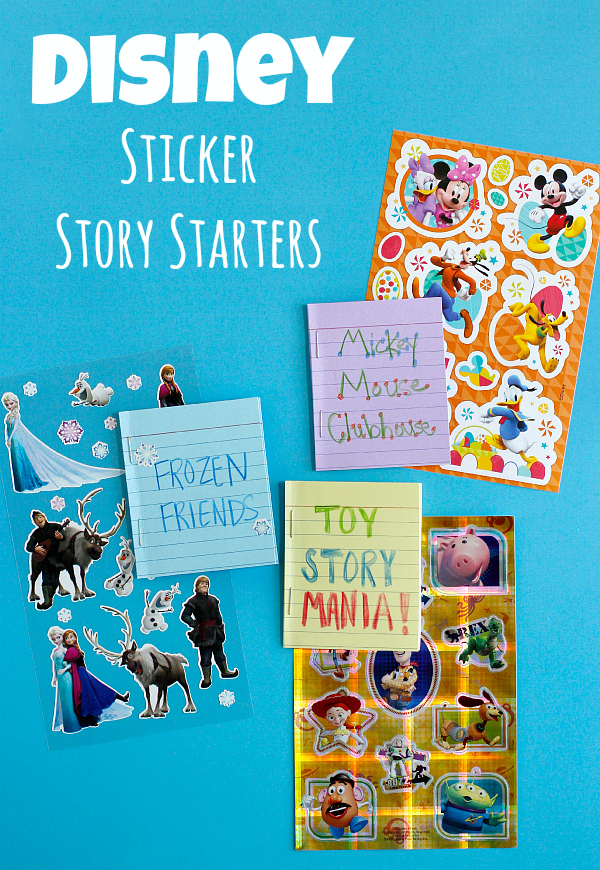 Disney Sticker Story Starters
Of course we had to choose a set of Frozen stickers, as well as Toy Story and good ol' classic Mickey Mouse Clubhouse stickers. I'm excited to see what stories my kids will tell as we travel to Disney World! Your kids are going to love this activity to keep them busy during travel time. You'll only need a few simple supplies to bring with you for this craft/activity.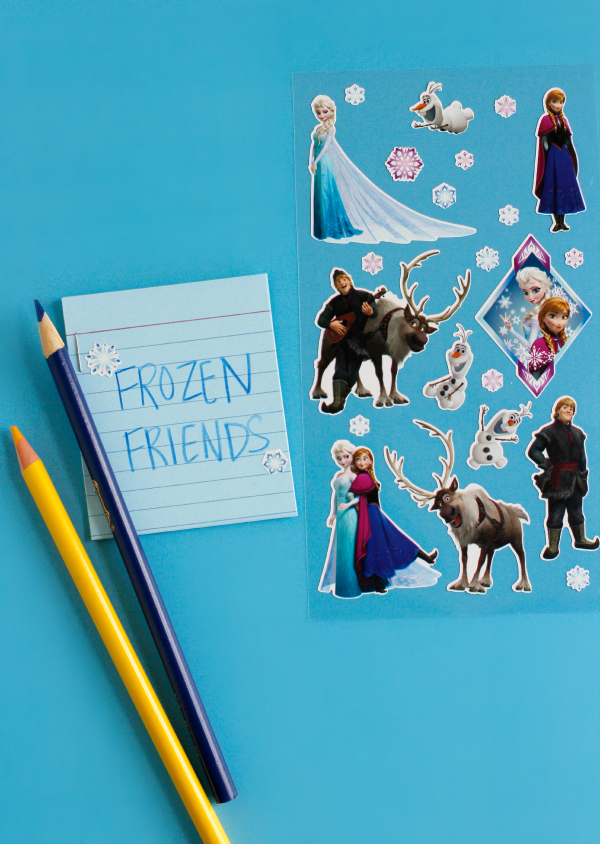 Supplies: 
index cards or scrap paper
scissors
staples
stickers – we have several sets of Disney stickers
crayons or colored pencils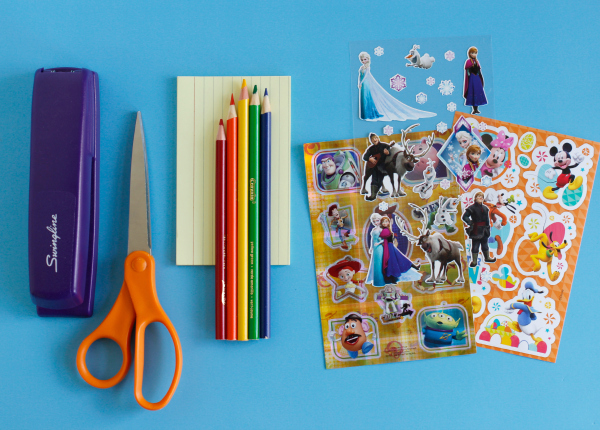 Instructions:
1. If you're using index cards, cut them in half. Pile 6 or so together and staple them on one end. I like the size of the index cards, mini books are fun. And they have lines on one side and a blank page on the other, perfect for storytelling.
2. Choose a set of Disney stickers and give your story a title. You can use crayons, colored pencils, and washi tape to decorate!
3. Add a sticker to each of the pages inside the book as well. TIP: if you're saving this for your travels, you can add the stickers first and then the kids can add the story during the trip.
We've got 'em! I'm sharing loads more ideas here from other bloggers too!
Pin this post for later:
SaveSave