Dogs are part of the family as much as anyone. Why not treat them with yummy homemade DIY dog treats? These recipes are simple to make and easy on your budget. There is something for every dog in these treat recipes. Your dog is going to love you forever once they try these puppy snacks.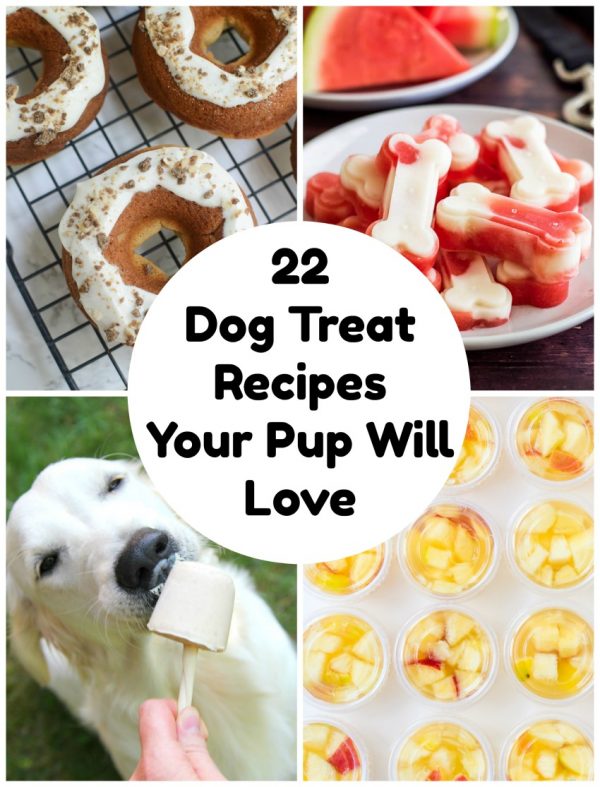 22 DIY Dog Treats for your pup
1. Frosty Breath Dog Treats: These frozen dog treats are great for those hot summer days. They will also freshen up that stinky dog breath. It's a double win! (via Munchkins and the Military)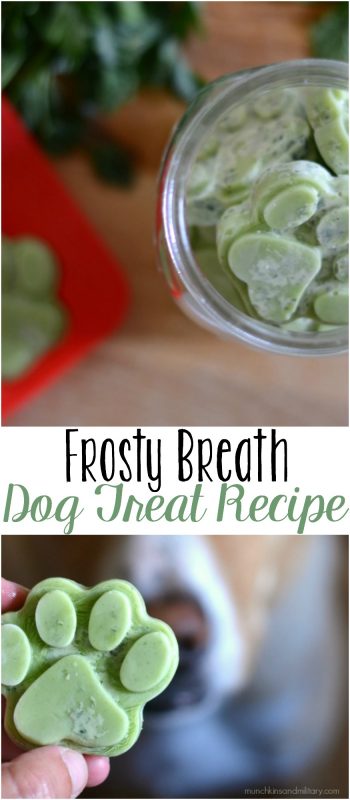 2. Homemade Peanut Butter Bacon Dog Treats: Peanut butter and bacon? What more could a dog ask for? (via Sally's Baking Addiction)

3. Pumpkin & Peanut Butter Pupcakes: These might be the cutest pupcakes I've ever seen. Plus, they're totally healthy for your birthday dog to eat. (via Will Cook For Friends)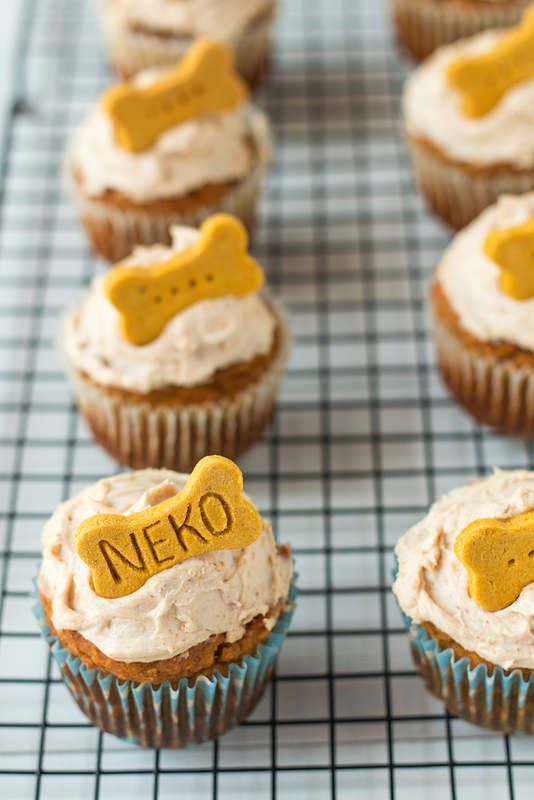 4. Blueberry Dog Treats: Did you know that blueberries are really good for your fur babies? These blueberry yogurt treats are packed with antioxidants that help with your dog's overall health. (via Homemade Dog Treats Now)
5. Homemade Peanut Butter Dog Treats: These peanut butter treats are a classic. Make a whole bunch of them and store them in an airtight container. (via Eating Bird Food)
6. Peanut Butter Coconut Oil Dog Treats: Your pup is going to gobble up these tasty and healthy treats. (via Golden Barrel)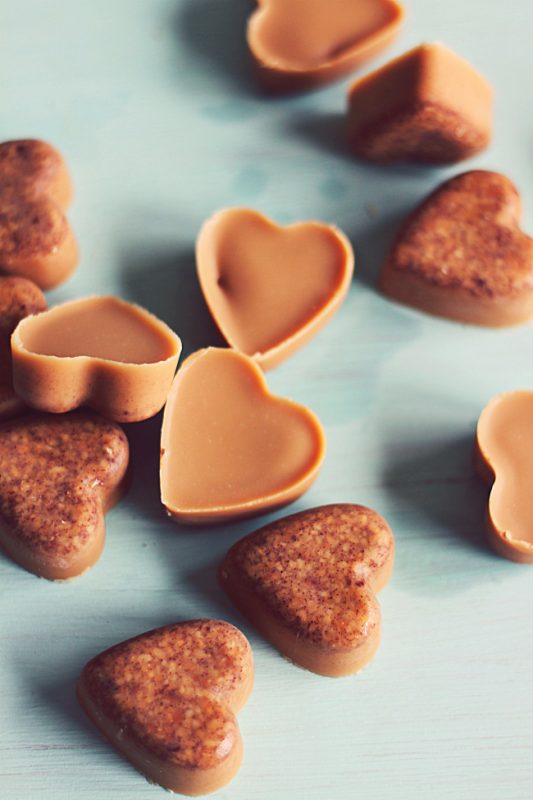 7. Homemade "Unicorn Bone" Rainbow Marbled Dog Treats: I love the look of these unicorn dog bones. They are different, easy to make, and tasty for your dog. (via Dalmatian DIY)
8. Healthy Homemade Peanut Butter Pumpkin Dog Treats: Your dog will love the peanut butter, cinnamon, and pumpkin flavor of these tasty treats. (via Desserts With Benefits)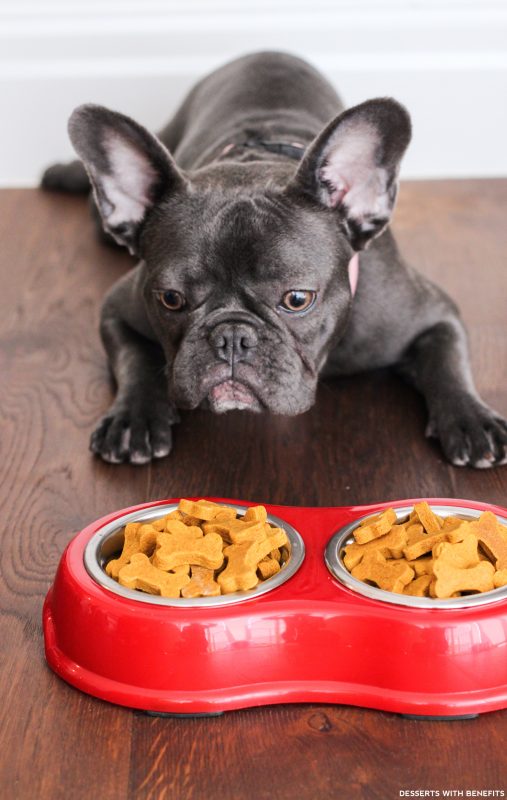 9. Banana Pup Pops: Any dog would love this frozen banana pop to snack on. (via Bitz & Giggles)
More DIY Dog Treats:
10. Oat and Apple Pretzel Dog Treats: The cutest and simplest treat for your sweet puppy dog. How adorable are these? (via The Cookie Rookie)
11. Pumpkin Apple Dog Treats: These pumpkin apple treats have fall time written all over them. They'll make your home smell yummy and your dog very happy. (via Fake Ginger)
12. Peanut Butter Dog Doughnuts: If you give a dog a donut…he'll probably want another and another. (via Fake Ginger)
13. Spinach, Carrot and Zucchini Dog Treats: Give your dog something super healthy with these treats packed with veggies. (via Damn Delicious)
14. Banana Carob Oat Cake with Peanut Butter Frosting: This cake is full of typical ingredients used in most treats. This cake is guaranteed to impress your pup. (via Baked by Joanna)
15. Homemade Frozen Treats Recipe: These frozen treats only have two ingredients. Apple and chicken broth are all you need for the frozen treats. (via Frugality Gal)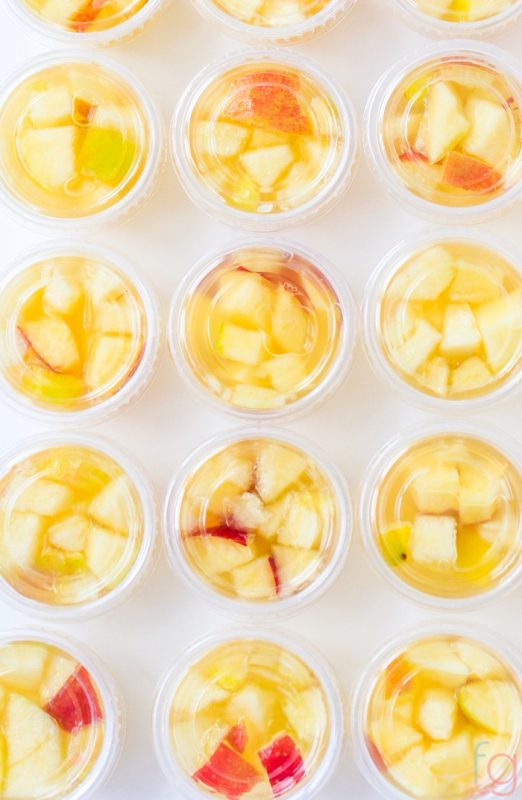 16. Grain-Free Sweet Potato Dog Treats: These sweet potato doggy treats have zero grains in them which make them extra healthy for your pup pal. (via The Healthy Maven)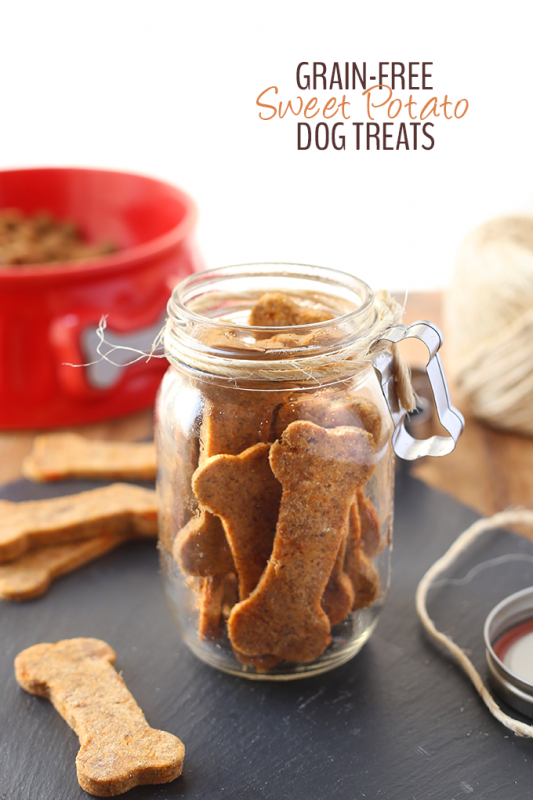 17. Peanut Butter Sandwiched Dog Treats: Dogs can never resist the taste of peanut butter. These sandwiched dog treats are perfect for gifting to other dog owners. (via The Novice Chef)
18. Watermelon and Yogurt Frozen Dog Treats: Watermelon treats are great for a summertime dog snack. (via Baking Mischief)
19. Doggie Green Bean Crunchies: Green Bean Crunchies are low cal which makes them great for dogs that need to loose a couple pounds around the waist. Don't worry- your dog will love them! (via Skinny Ms.)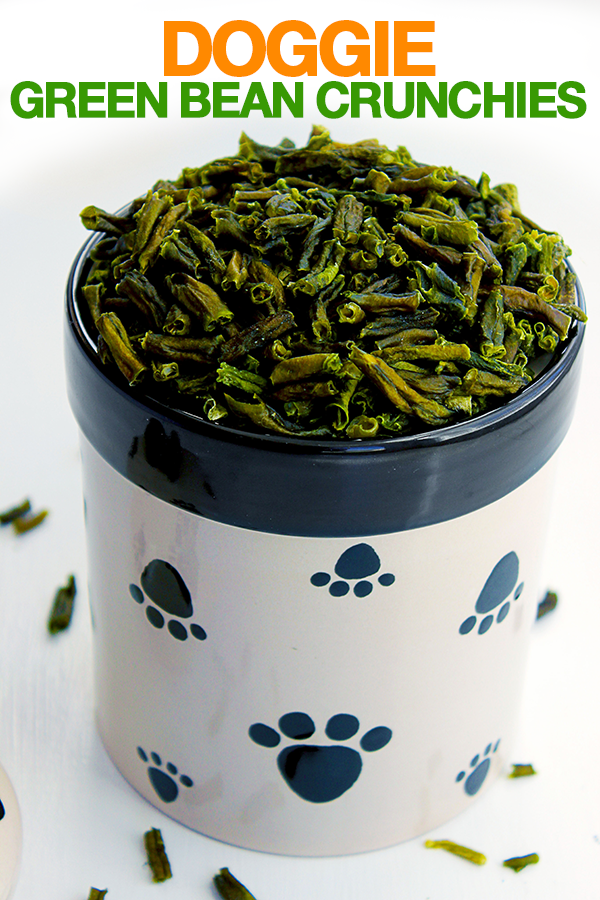 20. "CIY" Doggie Ice Cream: Did you know you can make homemade ice cream for your dog? It's so easy and your pup will love it. (via Keep It Simple Sweetie)
21. Homemade Sweet Potato Dog Treats: Here's a tip for these sweet potato treats- use baby food! Makes this recipe fast and easy. (via The Little Epicurean)
22. Chicken & Wild Rice Dog Biscuits: The flavor of these dog biscuits will have your dog doing tricks all day long. (via Carrie's Experimental Kitchen)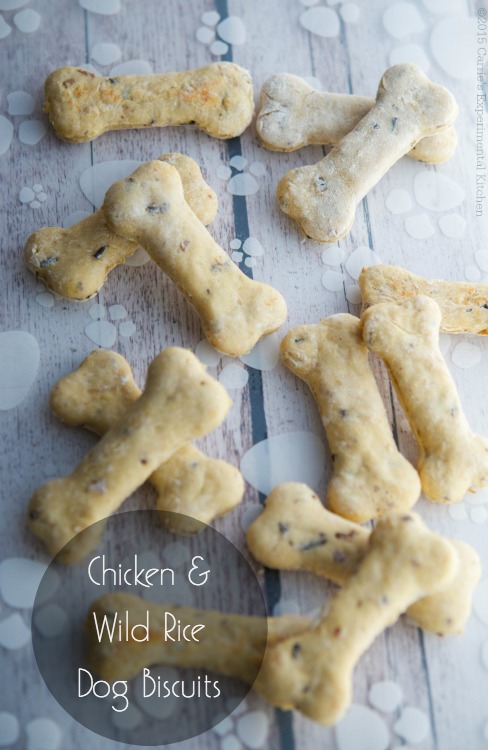 Have fun cooking for your favorite four legged friend!
Follow us on Pinterest for more inspiration!