We're celebrating my daughter's summer birthday and she chose a Hawaiian theme. Naturally we needed to have few hula grass skirts for the party guests. I've come up with a fun DIY option for grass skirts, repurposing plastic tablecloths. They make for a quick and easy skirt that will last as a take-home gift as well.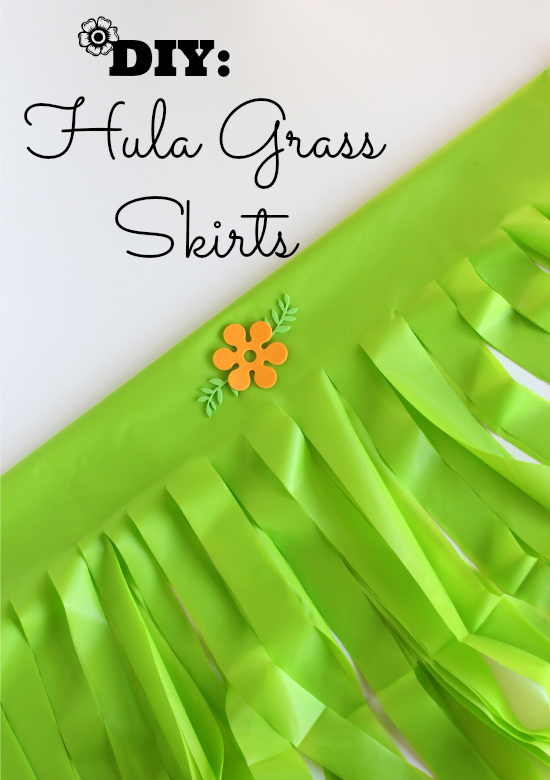 These are so simple, you could even save yourself some time and have the kids make them as an activity at the party! NOTE: these are fun for adults too, everyone loves a hula skirt!
DIY: Hula Grass Skirts
Supplies:
plastic tablecloths, any color (green preferred)
scissors
glue
velcro – sticky back
flower stickers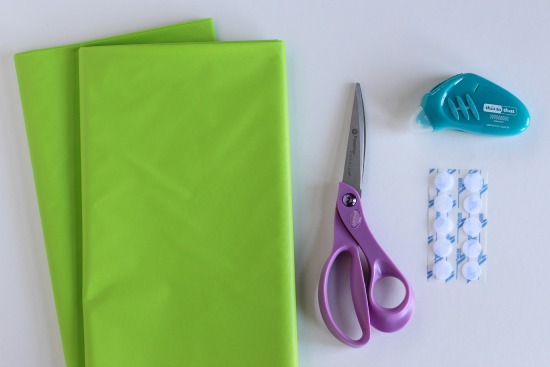 Watch our How-to video:
How-to make your own hula grass skirts!
1. Start by cutting your tablecloth in half. One tablecloth will give you 2 grass skirts. With half of the full tablecloth, fold it horizontally. With the fold at the top, now fold it vertically a few times until you about 5-6 inches to work with.
2. Cut 1-2 inch strips into the tablecloth, stoping 4-5 inches from the top fold line.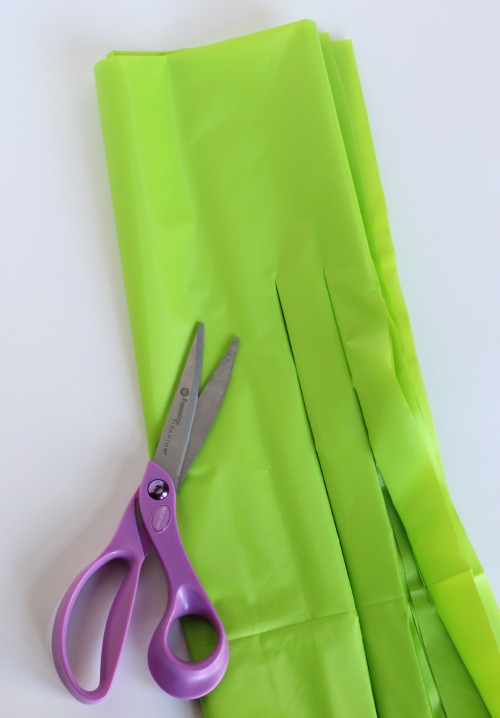 Continue cutting until you've cut all along the folds vertically across.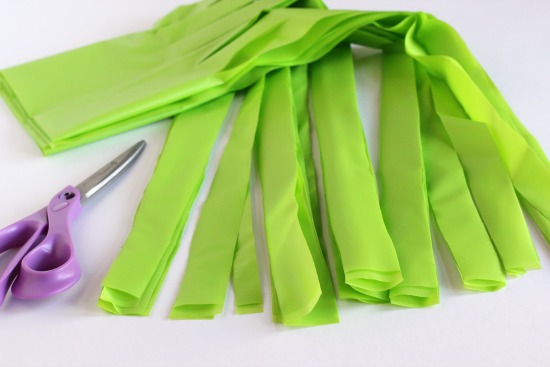 3. Open up your cut tablecloth. You will need to decide how wide to make each skirt. My daughter is small, so we are folding her skirt in half, doubling up the strips. But you can measure each guest as they arrive, making sure you fold it perfectly to fit.
4. Once you have your size determined, add a line of glue to the top of the uncut skirt. I like to use the glue strip devices, makes it easy to add glue that will dry fast and permanent. When you add your line of glue, fold it over to make a thicker edge for the top.
5. Glue the sides of the folded over edge as well.
6. Add a strip of sticky back velcro to each side of the skirt at the back to help secure it to each guest's waist.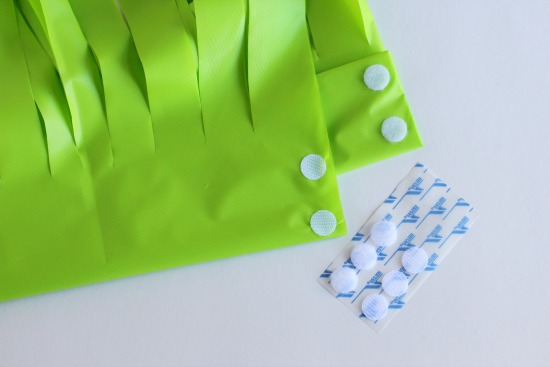 7. Add flowers to the center front of the grass skirts. This can be an activity each guest can do as they arrive or you can have them all ready to go ahead of time.
Now we're ready to gift our guests when they come, each receiving their own Hawaiian grass skirts for dancing the hula!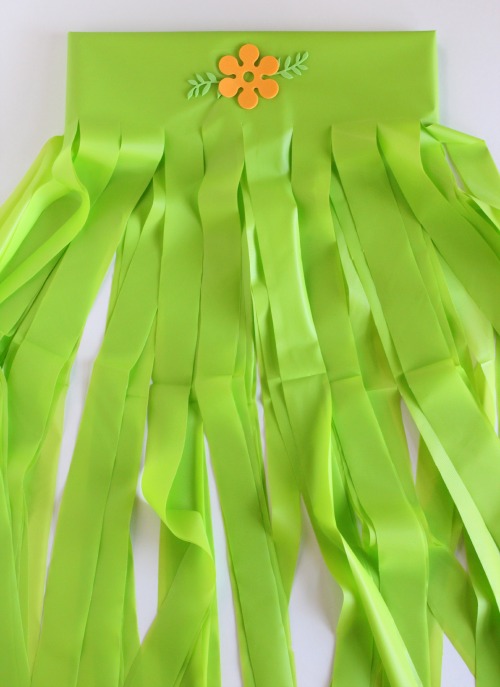 Let's Hula! Pin this post for later:
More Birthday Party Ideas:
35+ Zootopia Birthday Party Ideas
Big Hero 6 Birthday Party Ideas