DIY Pipe Cleaner Letter Beaded Pendants makes the cutest favors for a birthday party. Fun and Colorful, it's sure to be a big hit with kids! Make them into necklaces or keychains for all your friends.
They great handmade gifts for the holidays!
Fine chains and small charms are super popular right now, and what better way than encouraging kids to make their own pendants instead of buying another one! I love DIY projects – remember friendship bracelets and the kid-made jewelry dish? So when I saw these Block Monogram Pendant Necklaces around, I knew we had to make the kiddie version of the same.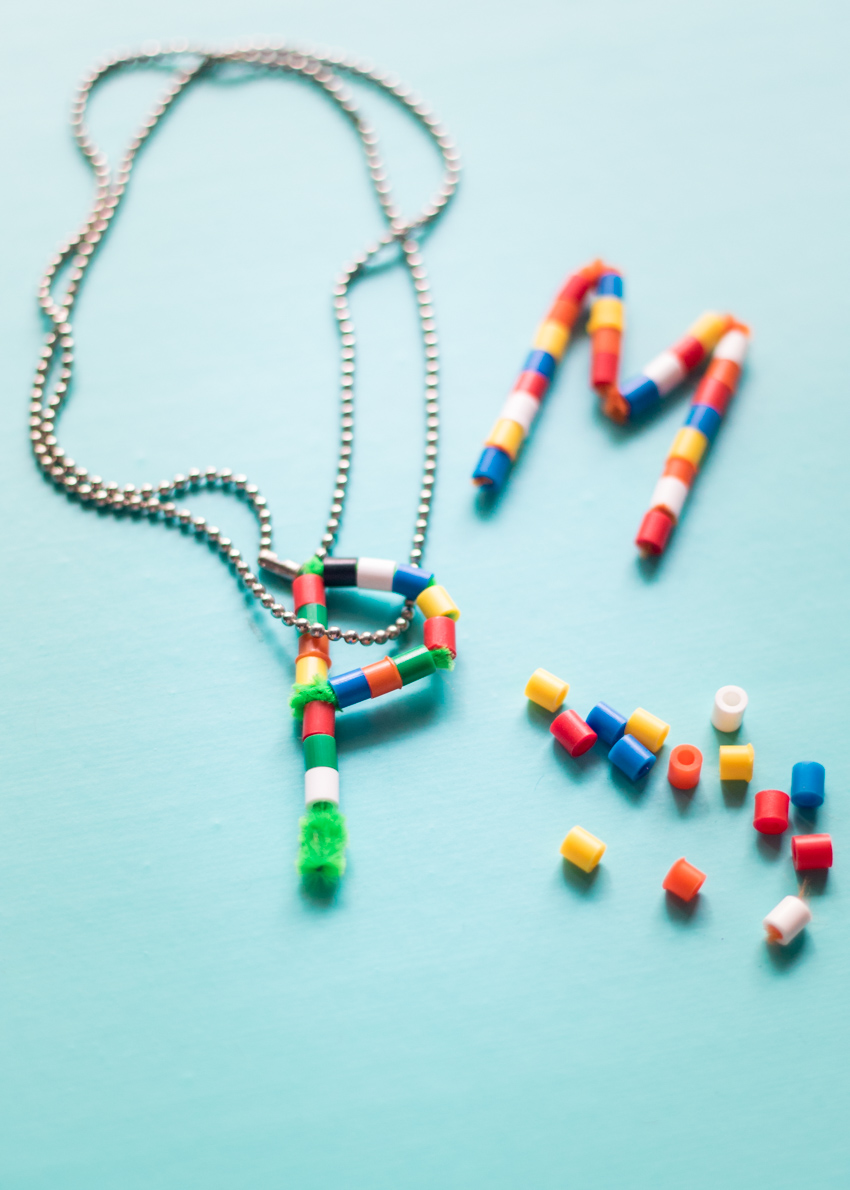 DIY Letter Beaded Pendants
I feel like this is almost a cheat to call this jewelry project a "tutorial" because it's as simple as stringing a few beads on a pipe cleaner and adding a clasp to a fine chain! But, we had a lot of fun with these Letter Beaded Pendants.
Supplies for Necklace:
Instructions:
Start by threading multicolored Perler beads onto a pipe cleaner.  Exercise that pincer grip by picking them up and then threading on to a pipe cleaner which in turn also improves attention & focus.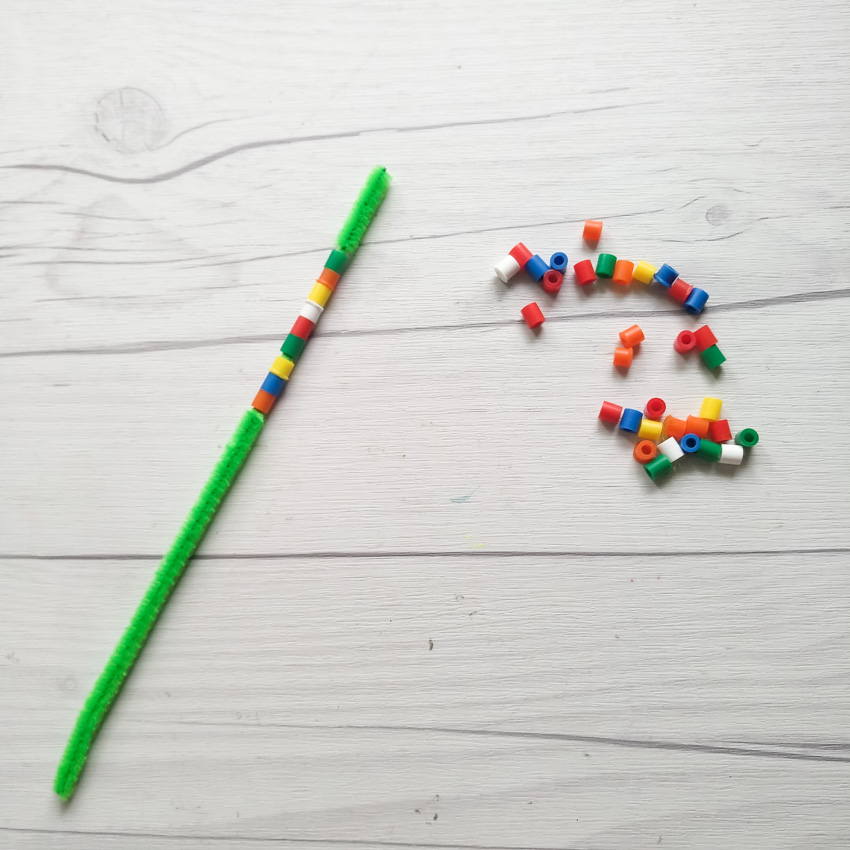 You could choose alternating colors, random colors or monochrome too. You could totally skip the beads and use a tinsel pipe cleaner instead. Once you have the bead string sufficiently long, twist it in place to form a Letter that will form the pendant.
Trim excess pipe cleaner using a scissor. Also, bend the edge to secure the bead in place. TIP: You could use a hot glue gun to secure the ends.
The Pipe Cleaner Monogram Pendant is now ready.  Next, cut your chain to the length you want. 1mm chain is quite fine, so while I recommend using wire cutters, a pair of scissors can handle the job.  You could also reuse an existing chain with a simple clasp.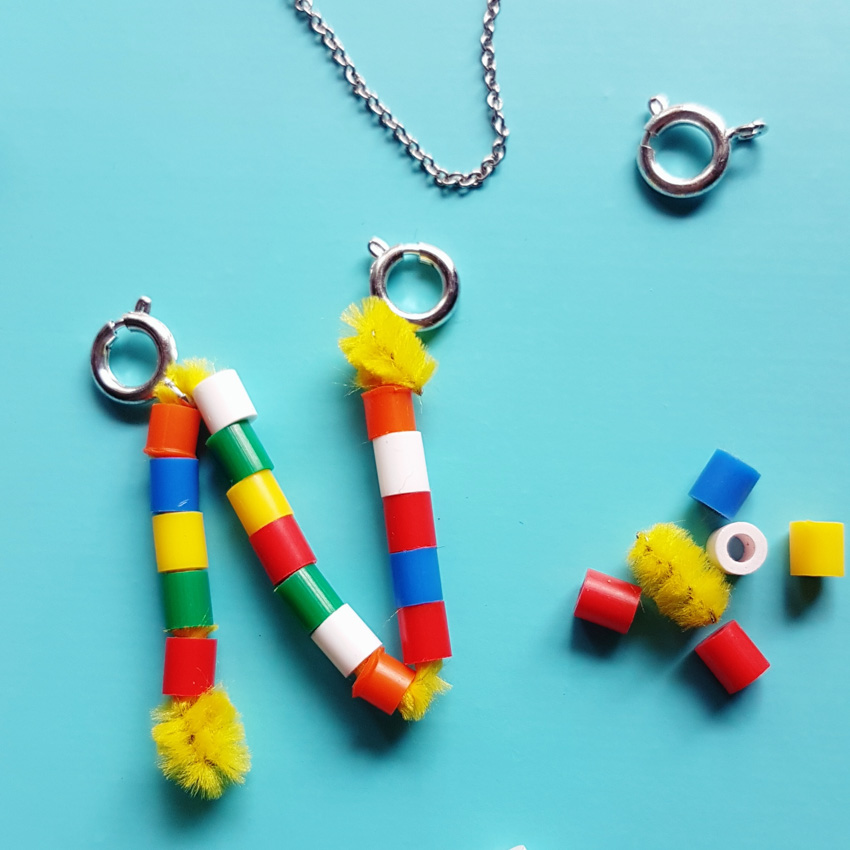 While some letters have a closed loop and a chain can easily be threaded through like the letter A, B, D, P or O.  Letters like M, Z, N, etc might need extra Jewelry Lobster Clasps.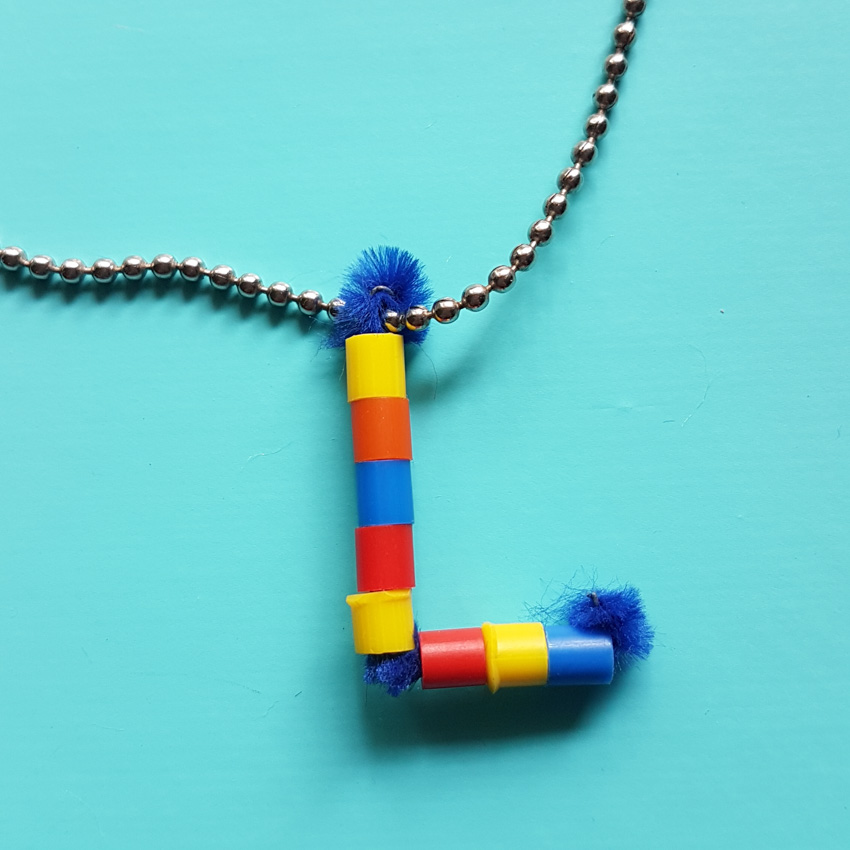 L , I , K can be a little tricky. an easy solution is to bend the end into a tiny loop where the chain can be threaded through.
It's a brilliant rainy day craft for kids and makes the cutest favors for a birthday party. Or make one for yourself if you want a quick piece of jewelry to go with an outfit and you can't find anything in your stash that matches.
Pin this DIY Craft for later: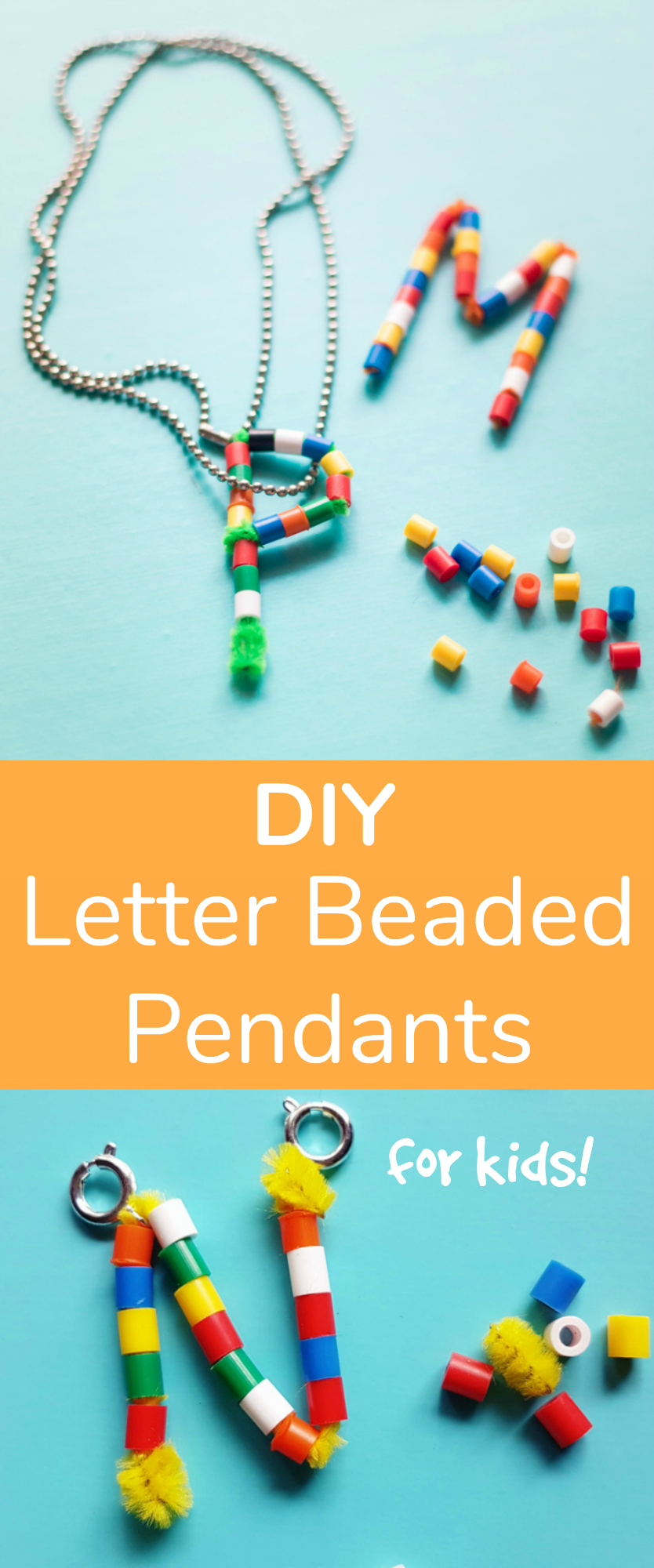 *This post contains affiliate links. Thanks for supporting Make and Takes!