Use your home printer to print off these free DIY Movie Popcorn Box templates, Color in, fill with popcorn, and use for a movie night with your kids! This will go perfectly with National Popcorn Day on January 19th in the United States :)
We love family movie nights over here, and we love it even more when there is a giant bowl of yummy popcorn to eat as we watch it. As a kid too, we regularly made and ate popcorn, as we crowded onto the couch to watch a movie, TV show, or a football game. It is one of our fun family traditions, and my kids love doing it with me.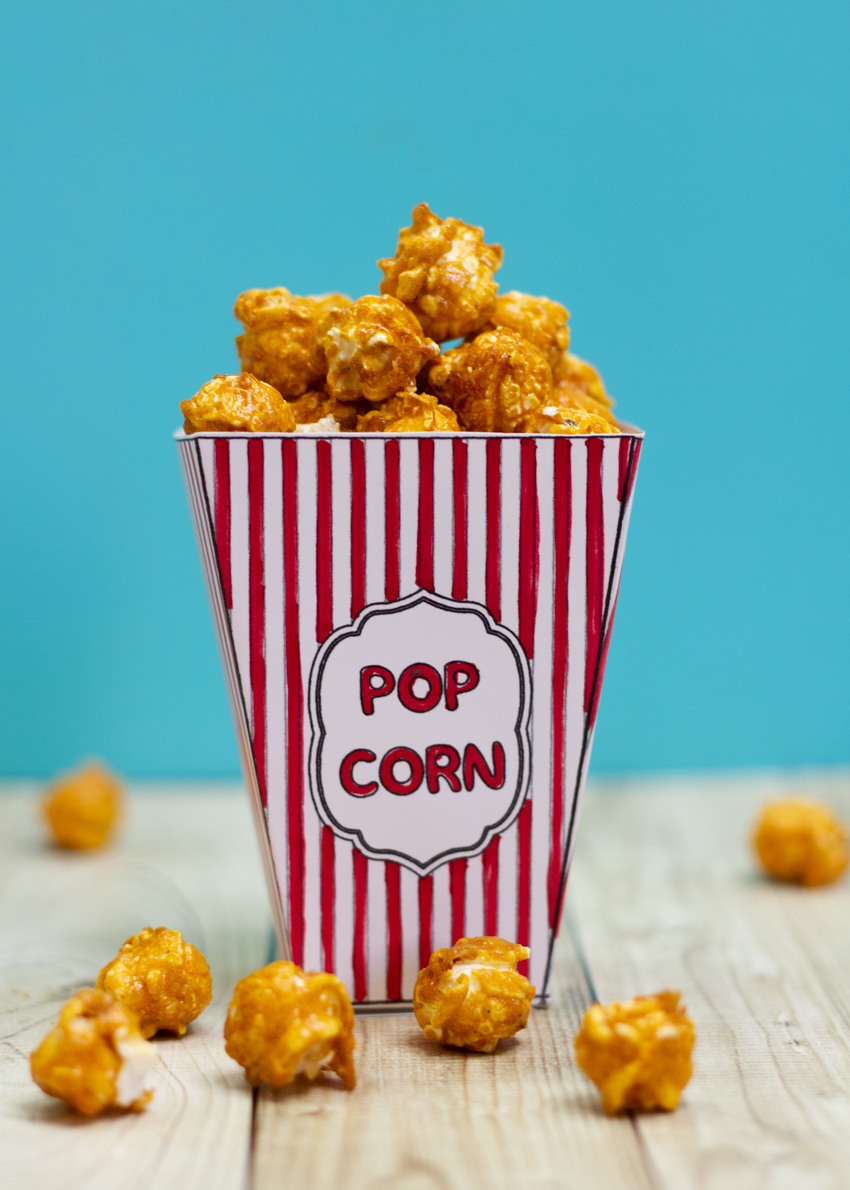 DIY Movie Popcorn Box
There's a reason the traditional movie night treat is popcorn – from its irresistible crunch to easy-to-eat bites, the combination is just popped perfection! But, sometimes it's fun to make movie night a bit more special.
You've all seen the plastic red & white striped popcorn boxes at the store, but why not save a little cash and make your own! You can print off as many copies as you would like, fold them up, and you have an instant popcorn box!
The Red & White design is versatile for any occasion, has a blank color-your-own template that's great for saving on some ink, and is quick to put together using scissors & tape!
Supplies:
Printable Template – download and print for free
White cardstock – Letter Sized or A4,  around 180-230 gsm,
Scissors,
Ruler,
Markers,
Tacky Glue &
Popcorn
Instructions: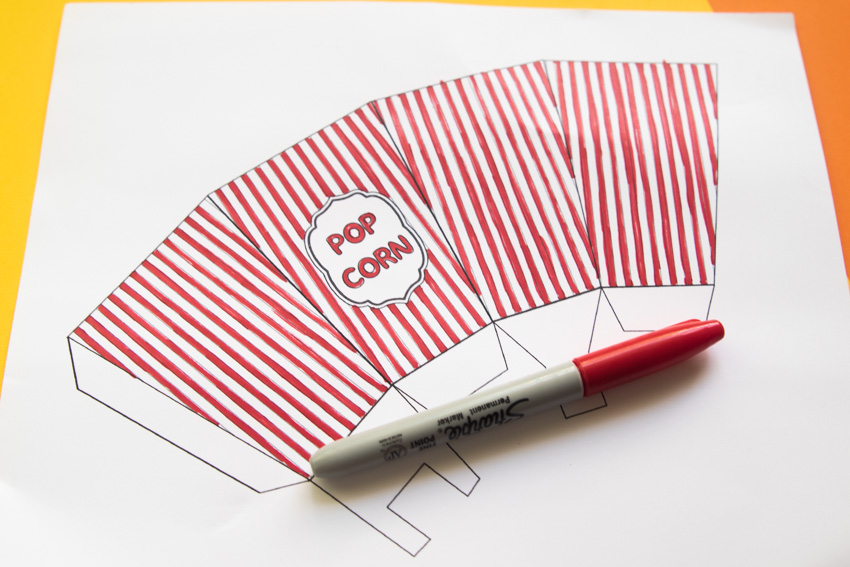 Download the Printable Popcorn Box template and print onto A4 cardstock using color printer. You have two options, the Red & White template that's ready to use and another black and white version that the kids can color in.
If you are using the blank version, let the kids color in the popcorn box using markers.
Cut along the outer edge according to the box shape using scissors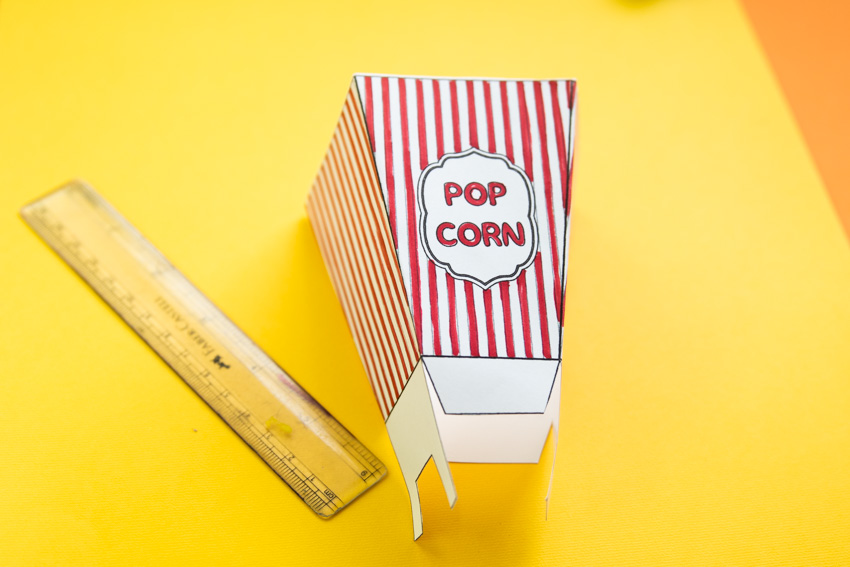 Step 3: Using a scale, paper scorer or any dull edge, score folding lines along the dotted lines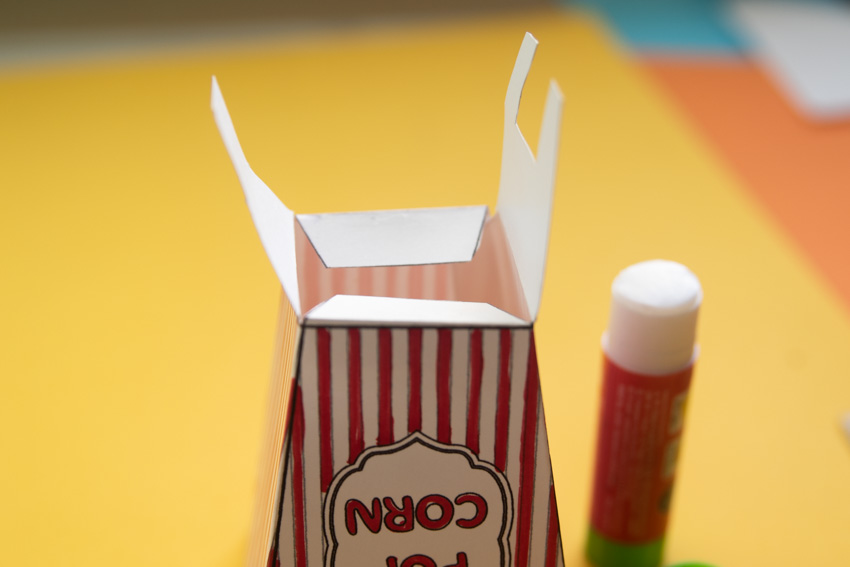 Fold the scored lines, assemble the parts with a glue stick, tacky tape or double-sided sticky tape.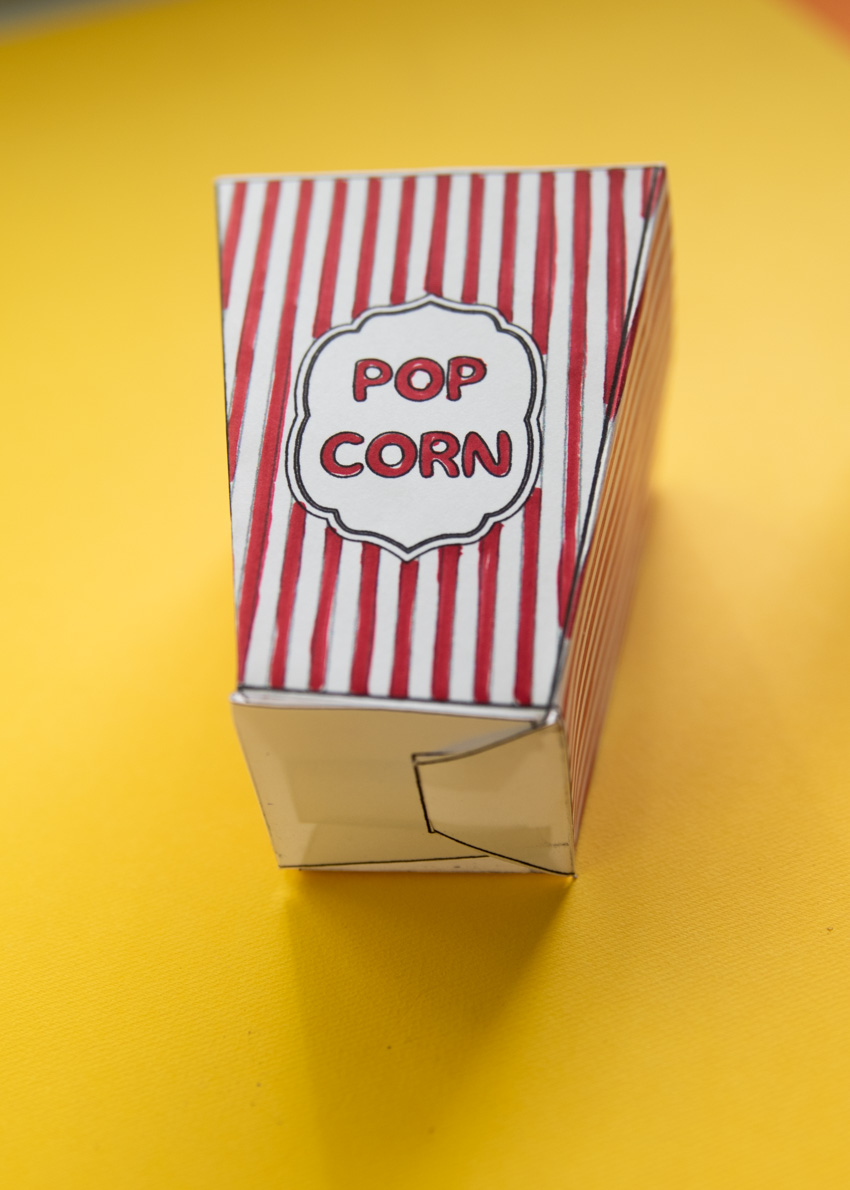 Once the sides are secure, tackle the bottom. Use a tape to secure the bottom.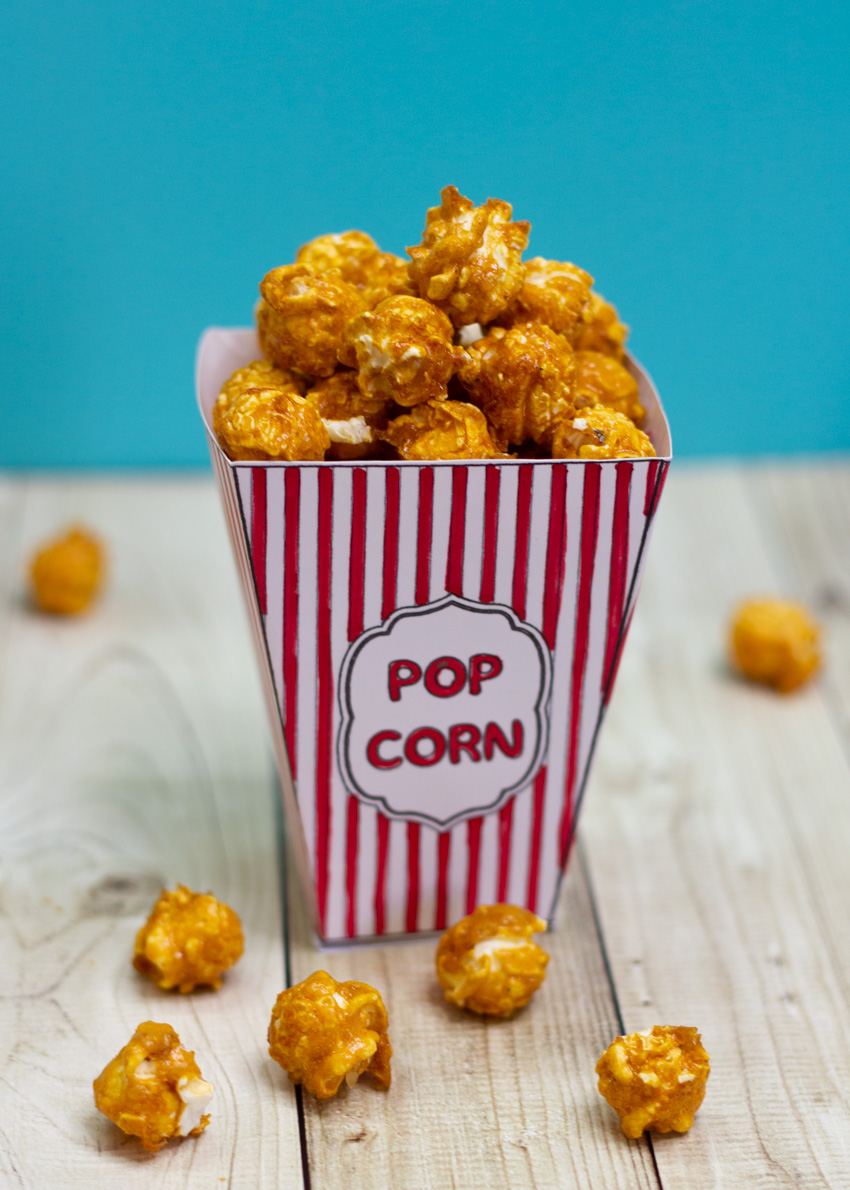 Fill them up with popcorn, or other favorite snacks of yours, and enjoy!
Don't feel like making homemade popcorn? Try our s'mores popcorn recipe or our Salted Caramel Cashew Popcorn  or even our White Chocolate Popcorn for a Holiday Treat
Fill it up with different flavors of store-bought and let your guests choose their flavor. How fun would it be to have an entire popcorn bar filled with caramel, cheese, and buttered popcorn?!
Pin this post for later: