*This fun Sherlock Gnomes project is sponsored by Paramount Pictures.
Just like the Gnomes working together to find their missing friends and family in the new Sherlock Gnomes movie in theaters March 23, with a little teamwork, you and your kids can work together to create these fun 'Goons' inspired slime jars. This project is fun for all ages!
DIY Sherlock Gnomes 'Goon' Slime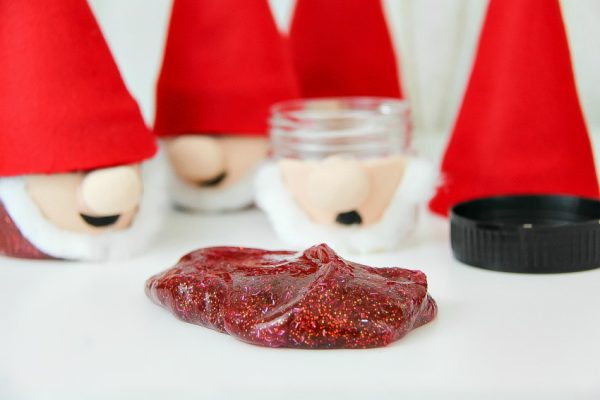 We're making our slime match the 'Goons' burgundy color jackets from the Sherlock Gnomes movie. Simply use either red or pink glitter glue to make this project (depending on what you have available at your local craft store). Not only are we crafting up this "Goon-y" slime, we're making darling "Goon" inspired containers to boot!! See below for all your instructions on this family-friendly activity.
Supplies for Gnome Slime:
1 6oz bottle glitter glue – red or pink
1/2 tbs baking soda
1 1/2 tbs contact solution (plus extra as needed)
burgundy food dye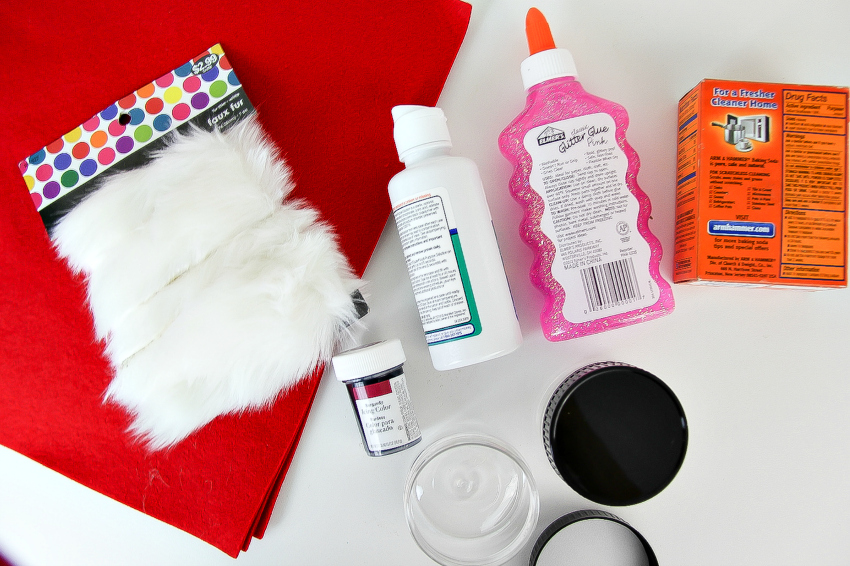 Instructions for Gnome Slime:
1. Pour the glitter glue into a plastic container.
2. Add the baking soda, and stir.
3. Add the contact solution and stir until firm. If your slime is still too sticky, add an extra teaspoon of contact solution at a time until it's firm and no longer sticky.
4. Add small amounts of food dye (the pink glitter glue will require more than the red) and knead the slime in your hands until the color is even and has reached a shade of burgundy you are happy with.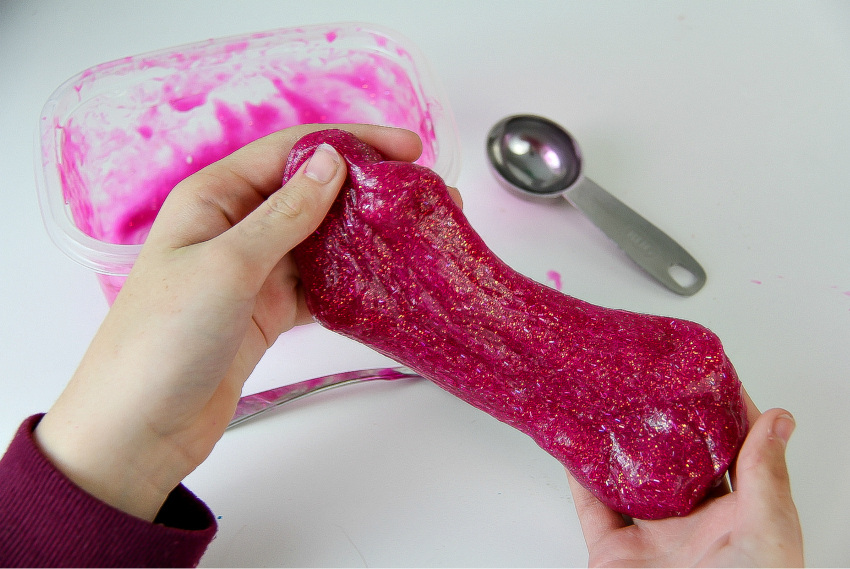 Now it's ready to store in plastic airtight containers. Let's make the Goon slime containers!
Supplies for Goon Containers:
Airtight containers – I found some in the paint department of my craft store for storing paint you've mixed
Clay
Paint – light tan or beige and black
Red felt
White fur
Red embroidery thread and needle
Hot glue
Instructions for Goon Containers:
1. The first step is to make the clay nose of the Goons. Roll your clay, shape it, and let it air dry for a couple of days, and then hot glue it onto the container.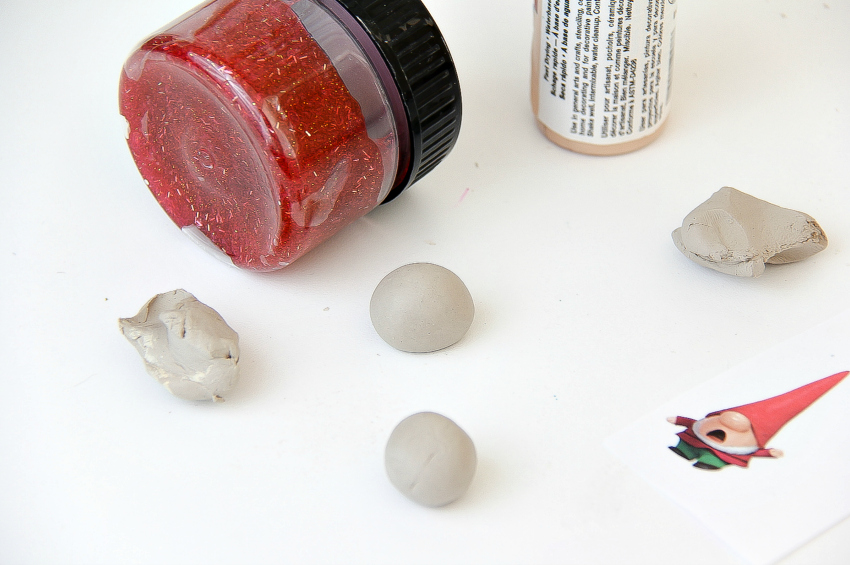 2. Paint the face and nose for each of your Goon containers, including a mouth (you can make each one different), and then using hot glue attach a strip of white fur to make a beard. Set your container aside to dry while you make the felt hats.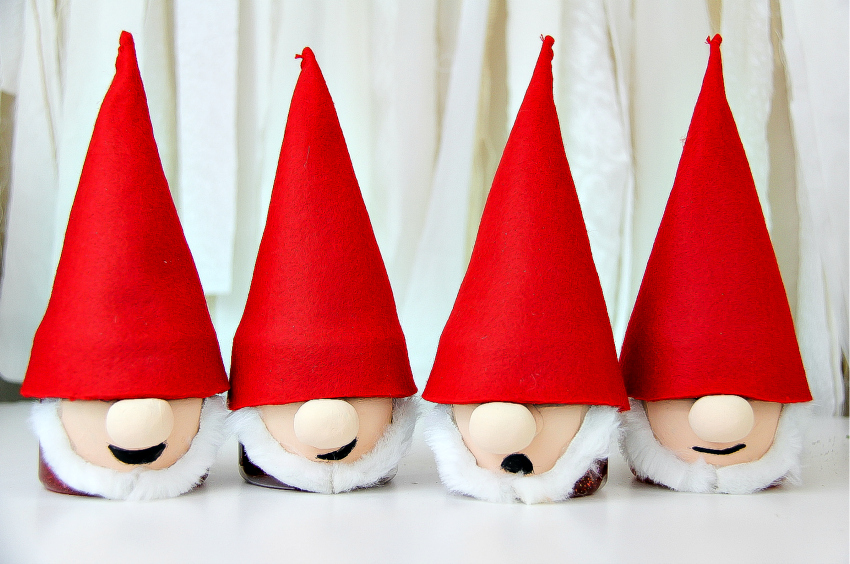 3. To make the felt hats, take a piece of red felt and cut it in half (1 piece of red felt will make 2 hats once cut in half). Fold (as per the diagram below) and sew the back of the hat together. Trim off the excess felt and discard.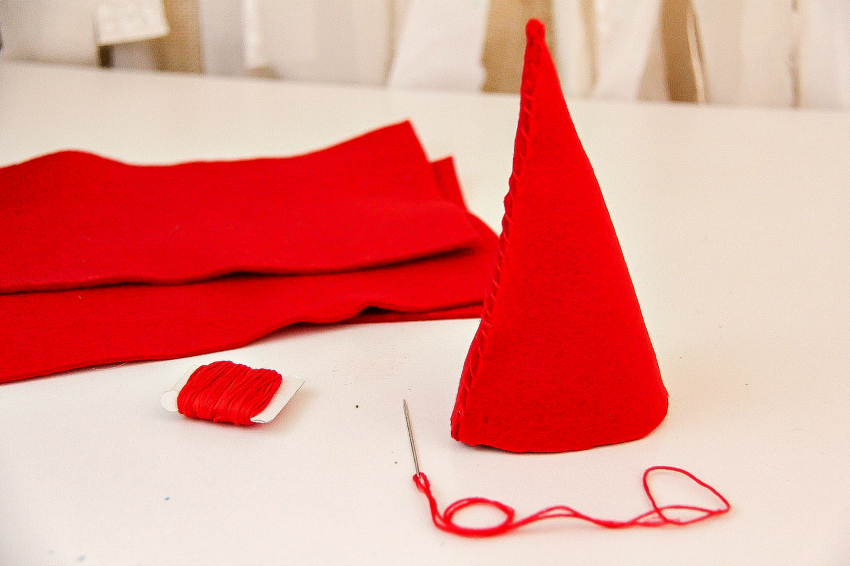 4. Pop your hat onto your gnome tub filled with slime.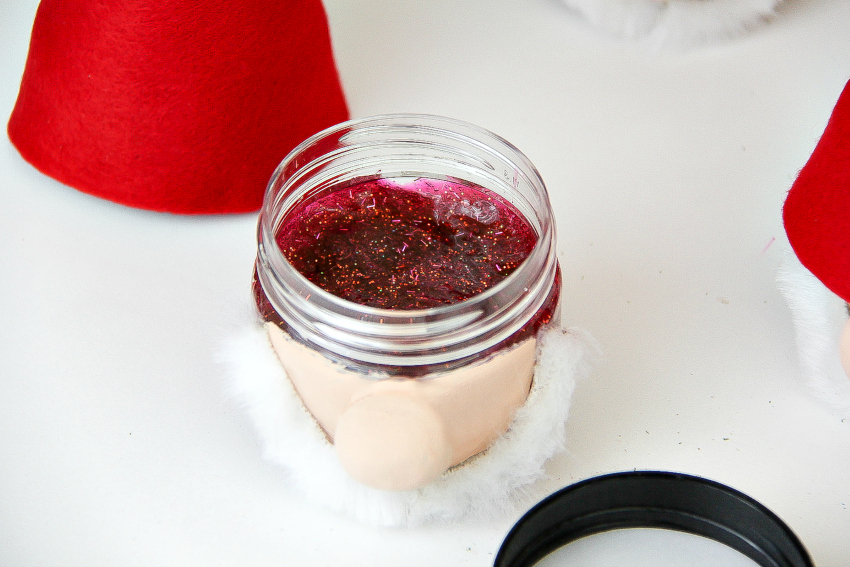 Aren't they adorable?? These Gnome slime containers make a great party favor, are so fun for kids to store their homemade slime, and would be great to take to the drive-in to see the movie.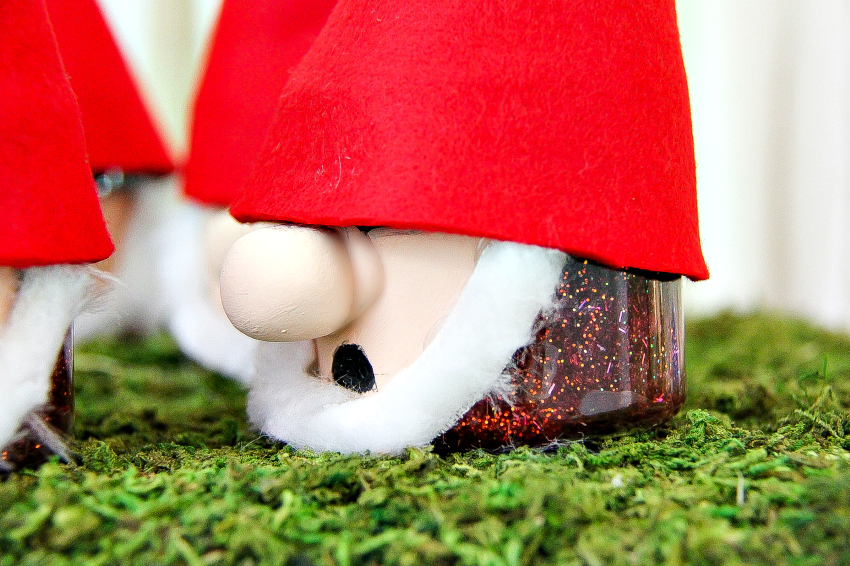 You can preview the new Sherlock Gnomes movie right here, and don't forget to catch it in theaters on March 23rd with your family. Watch the trailer below!
They're on a mission to bring every gnome home. After a string of garden gnome disappearances in London, Gnomeo & Juliet look to legendary detective Sherlock Gnomes to solve the case of their missing friends and family.
Please pin this post for later:

*Thanks to Paramount Pictures for sponsoring this post. Be sure to visit the Official Site, like them on Facebook, follow on Twitter and Instagram for more ideas and family fun inspiration!