Hi, it's Tonya from Create-Celebrate-Explore. Thank you to Make and Takes for letting me be a part of the Get Out And Play Summer Series! I've loved being a part of this series for the past couple of years.
I have a boy, and when he's not playing video games, laughing hysterically at YouTube videos, or lying in wait with Nerf guns, he's looking for the next thing to do, the next 'boy toy' so-to-speak.
Whilst walking the dog the other day we came across some 'Y' shaped sticks on the ground and thought they'd be perfect to whip up a couple of slingshots. He has quite a thing for bow and arrows at the moment so I thought he'd get just as much fun out of this.
How to: DIY Stick Slingshot
Supplies:
'Y' shaped stick
Embroidery thread, yarn or twine
Elastic
Felt or foam
Instructions:
Now, this is a pretty basic slingshot, but if you want to make a sturdier one use a thicker stick, switch out the elastic for latex surgical tubing, and the felt/foam for a small strip of leather.
I used embroidery thread for this project, we didn't bother measuring lengths, just cut pieces and began wrapping them around from the base, this makes it a little more comfortable when holding the stick so it doesn't rub on your hands.
You can cut notches in the top of the stick to hold the elastic in place. Tie the elastic onto each side of the stick, and then stitch a strip of felt or foam across the center.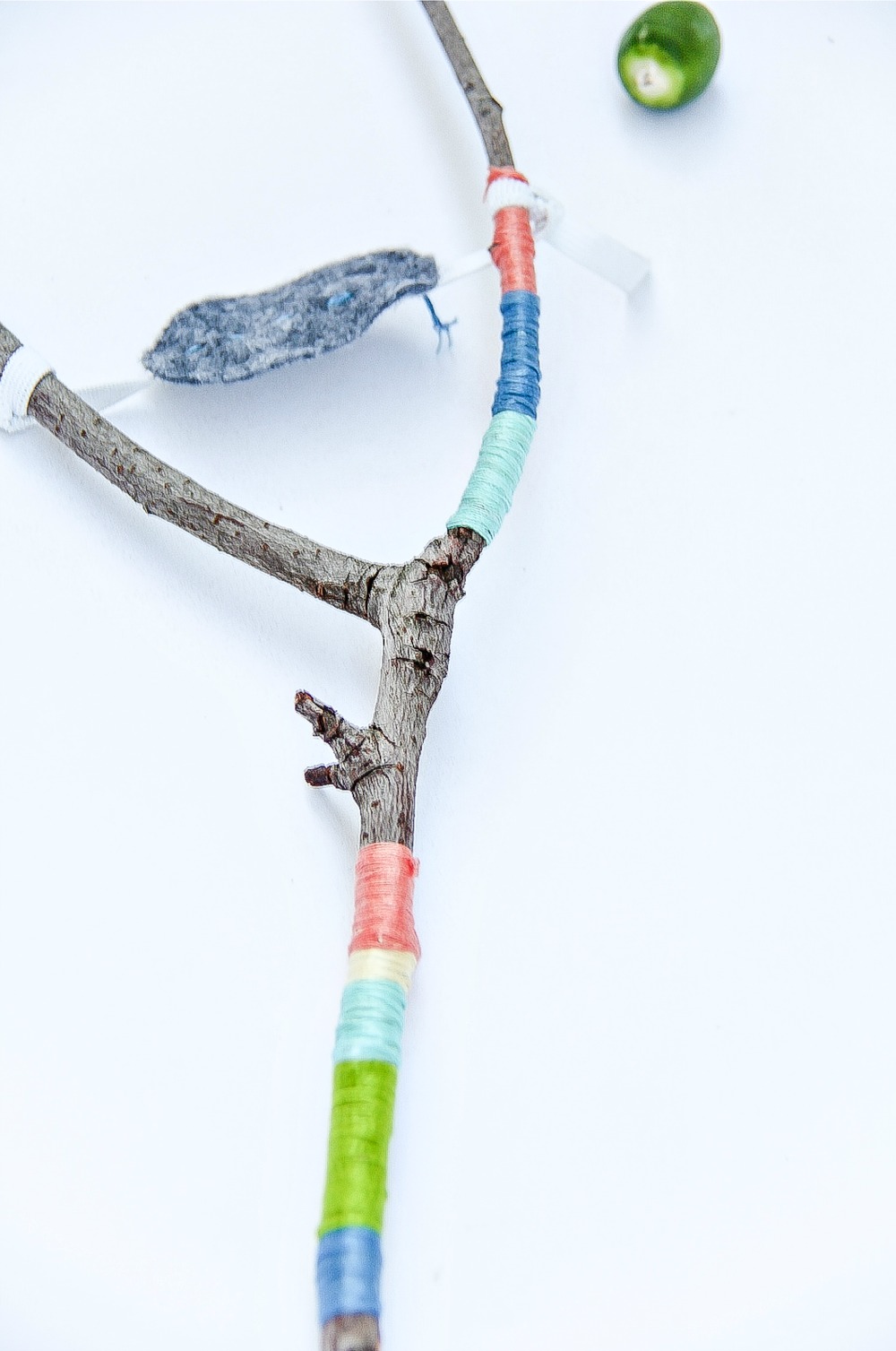 And you are ready to use your fabulous new toy!
Pin this post for later.