Do you love decorating your home for Valentine's Day as much as we do? We have a lot of fun Valentine's Day crafts for you to make, but today we are going to show you how to make a handmade Valentine's Day wreath for your front door.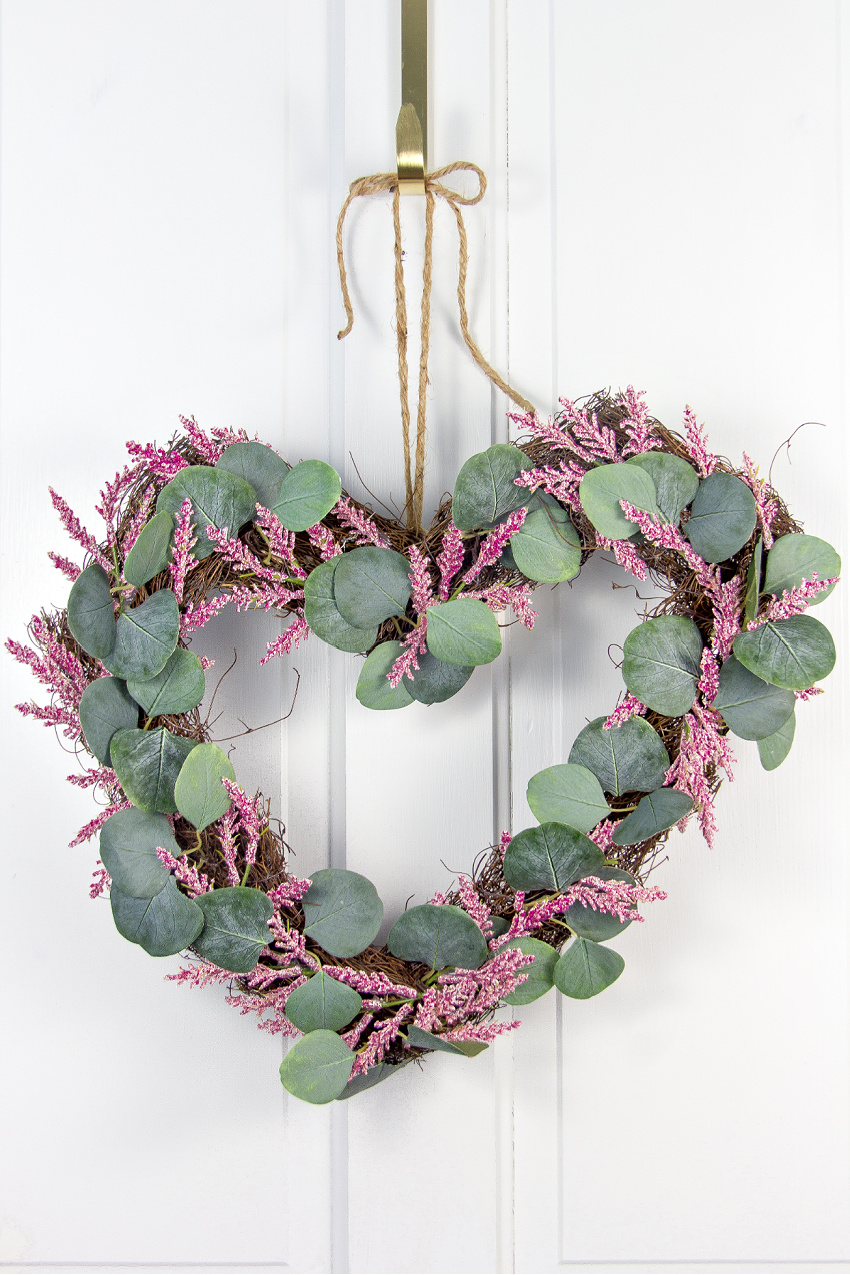 Valentine's Day Wreath
Whether you love decorating for Valentine's Day, or just want to add something pretty to your front door, this heart-shaped Valentine's Day wreath is the perfect handmade addition to your home.
Supplies:
Green leafy garland or stems
Pink floral stems – we used a light pink Astilbe Bush
Natural vine garland
Hemp cord
Brown floral wire
Hot glue
Scissors
Instructions:
Cut sections of the natural vine garland and place them onto a surface in a heart shape.
Once you have the exact shape you want, use the brown floral wire to attach all of the pieces together.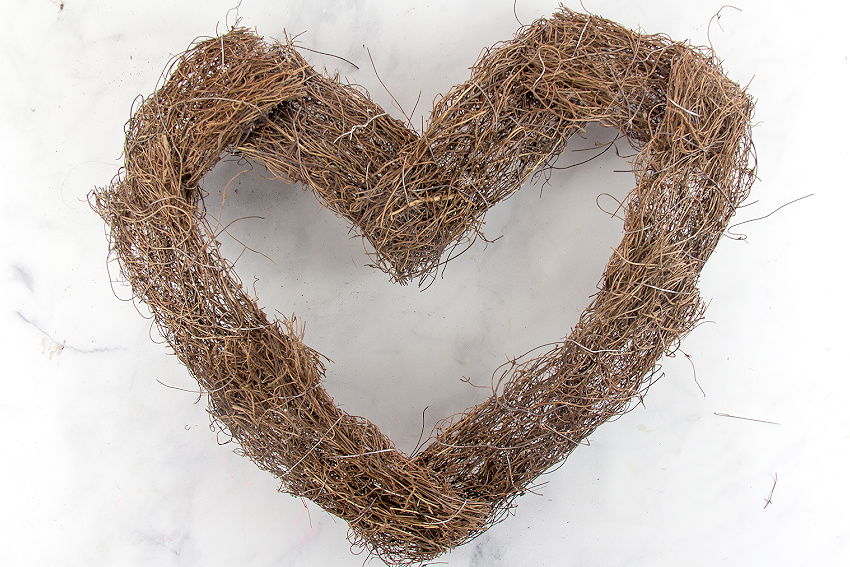 Remove sections of leaves from the garland (or stems) and attach those to the wreath using the same brown floral wire.
You can make this as full as you like, however, I left a couple of inches of space between mine.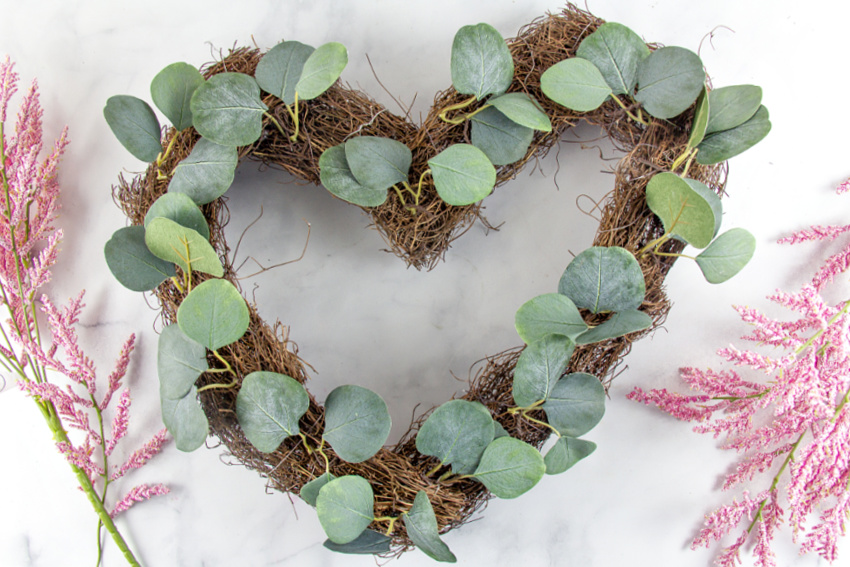 Cut sections of your pink flowers next, and attach those using hot glue. This will keep some of the flowers in place so that when the wreath is hanging they don't droop.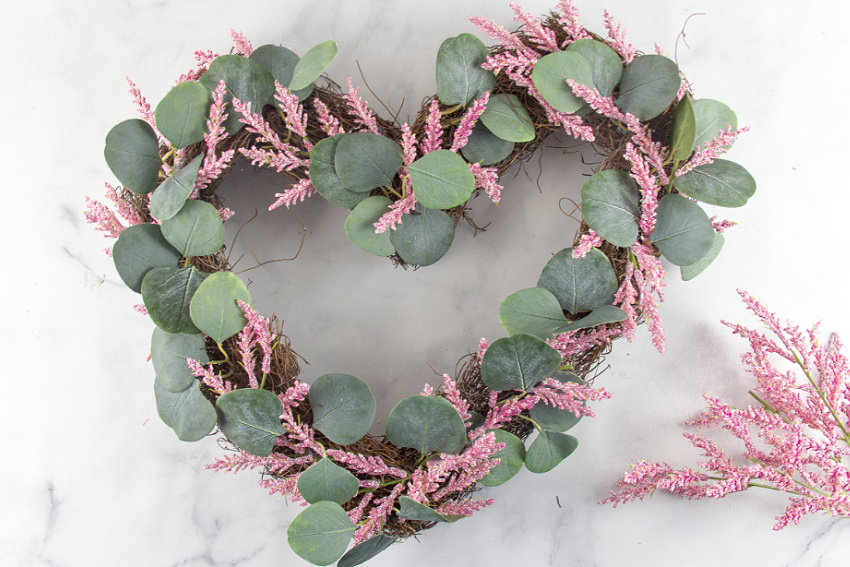 Attach hemp cord for hanging to the back of the wreath using wire. Now it's ready for your wall or front door!
Please Pin Post Valentine's Day Wreath For Later: