The epic adventure DOLITTLE opens in theaters this Friday, January 17. Robert Downey Jr. electrifies one of literature's most enduring characters in a vivid reimagining of the classic tale of the man who could talk to animals. The movie is filled with heart, humor, and globe-trotting excitement. Are you as excited to see it as we are?
Disclosure: This post is sponsored by Universal Pictures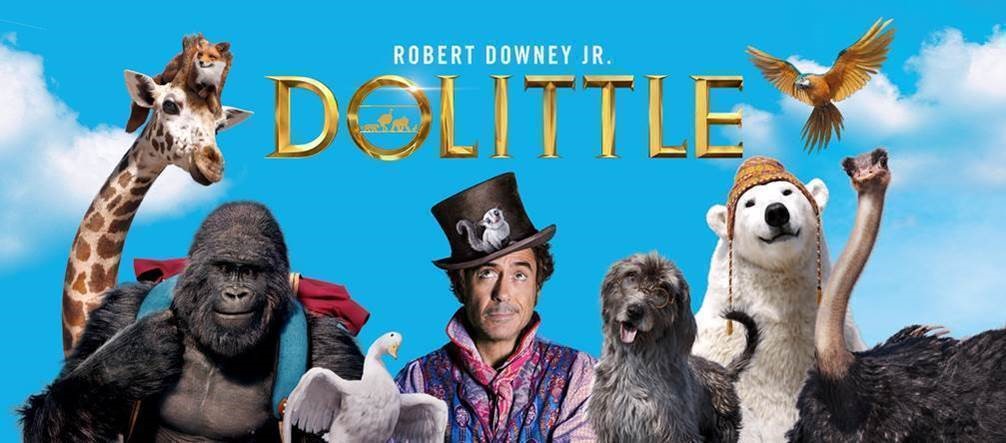 In celebration of this fabulous movie coming out we've created these fun DOLITTLE inspired party treats.
These paper cups are the perfect craft project to do with kids, and we've included printable templates for each character in case you just want to make one or two at a time. Watch the trailer and then scroll below to learn how to make this fun Dolittle inspired project!
How To Make Paper Cup Animals
Our paper cups feature:
POLY, PARROT
CHEE-CHEE, GORILLA
YOSHI, POLAR BEAR 
BETSY, GIRAFFE 
Supplies:
Paper cups (we used large ones)
Scrapbook paper
Printable downloads – Parrot, Gorilla, Polar Bear, Giraffe
Scissors
Glue
Party treats to put inside each cup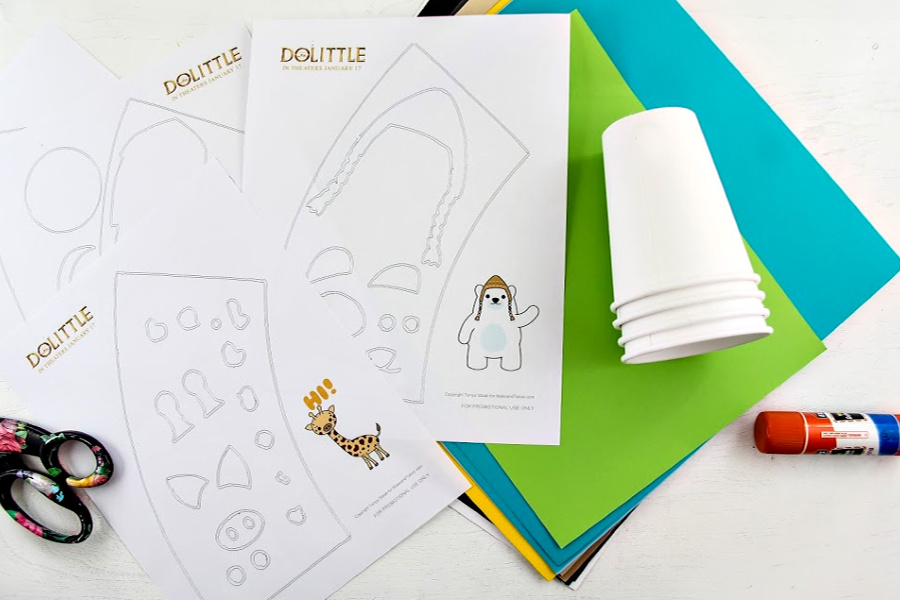 Instructions:
Print the templates (above in the supplies list).
The first step is to cut out the wrapper for the cup, trace around it onto card stock, and then attach that to the cup.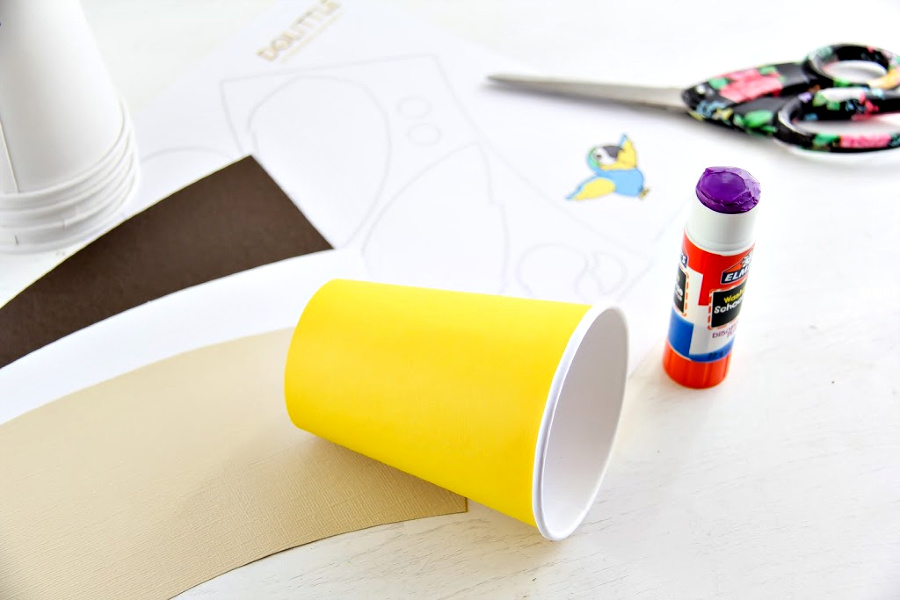 Once you've attached all of your wrappers, cut out the facial features for each character and attach those using glue as well.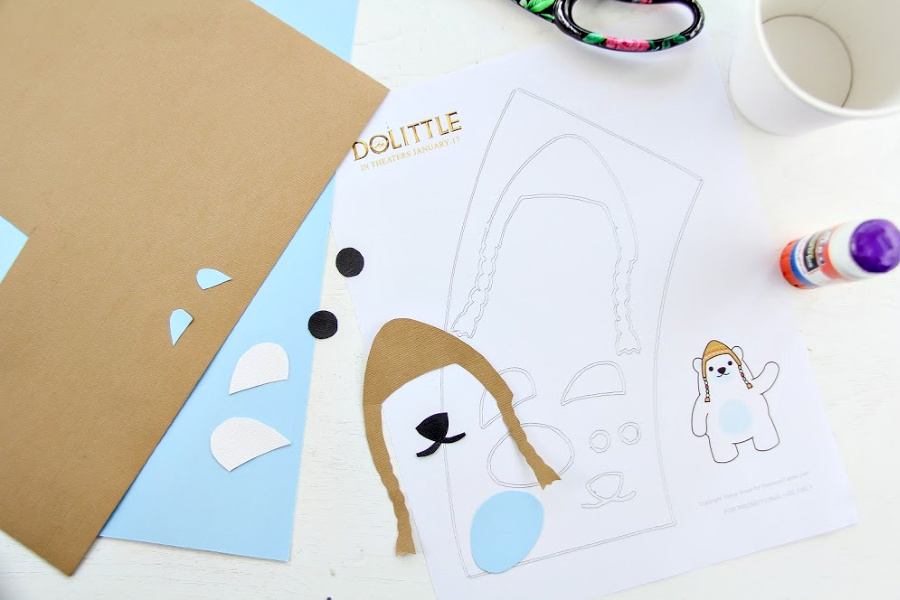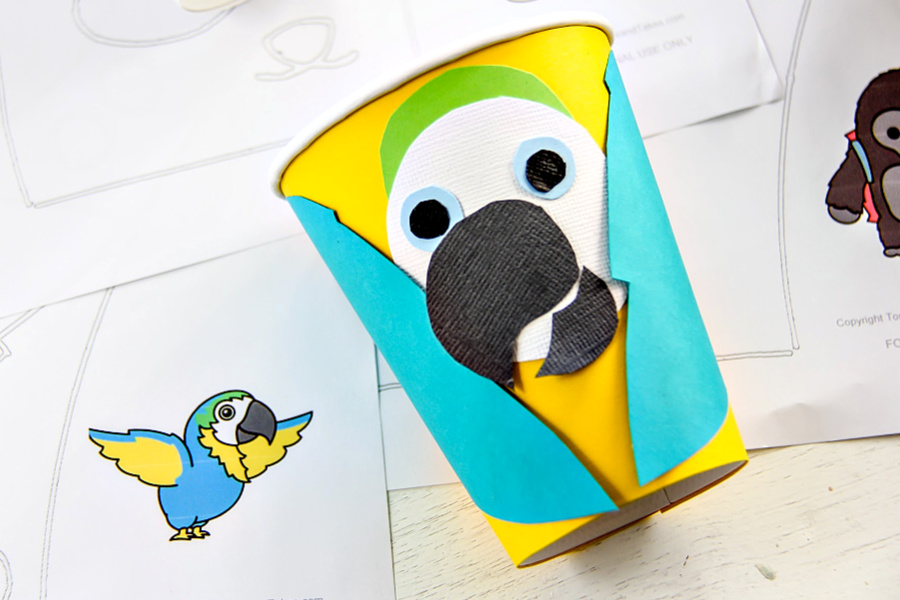 It's as easy as that!
Once you've finished, fill your cups with party treats.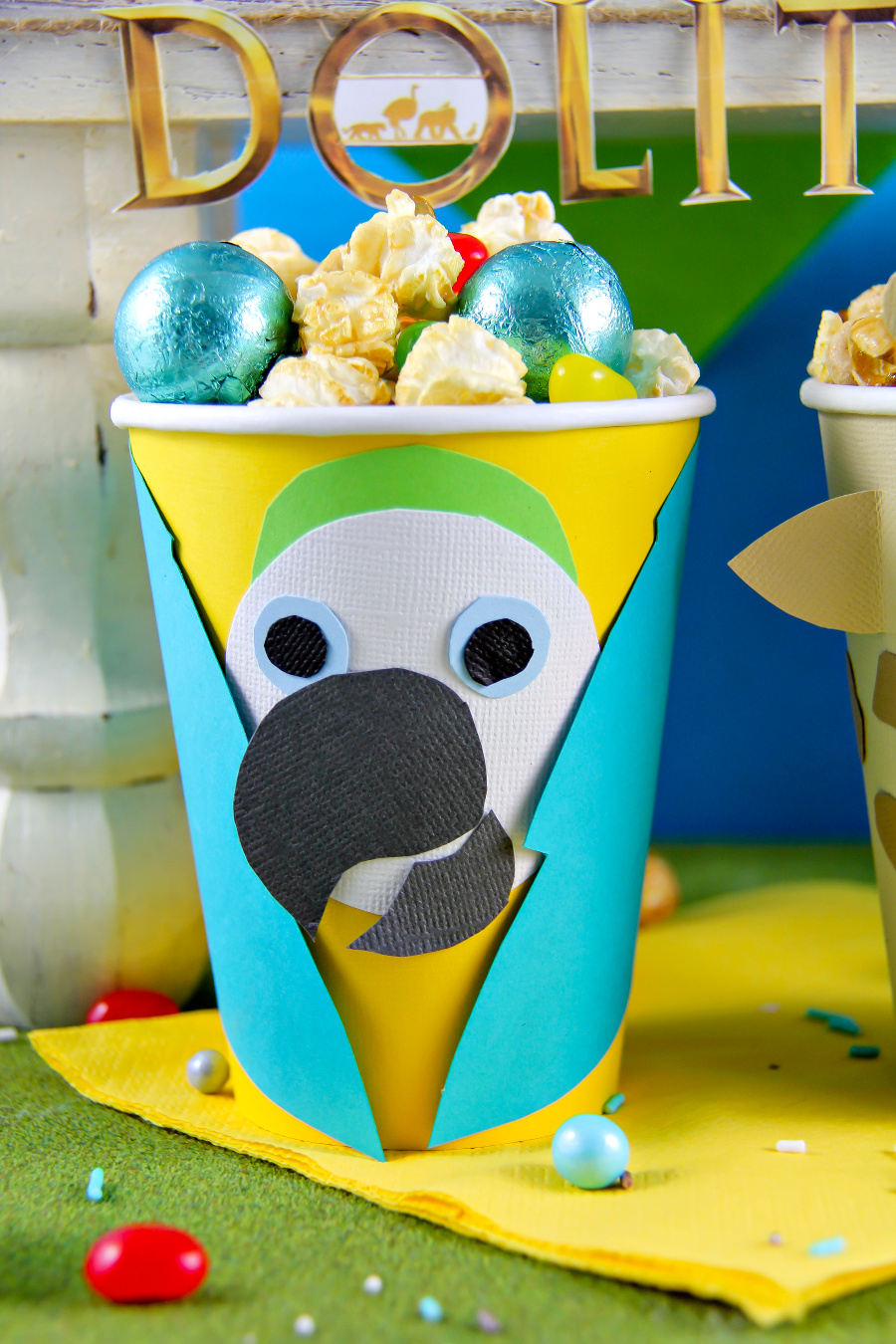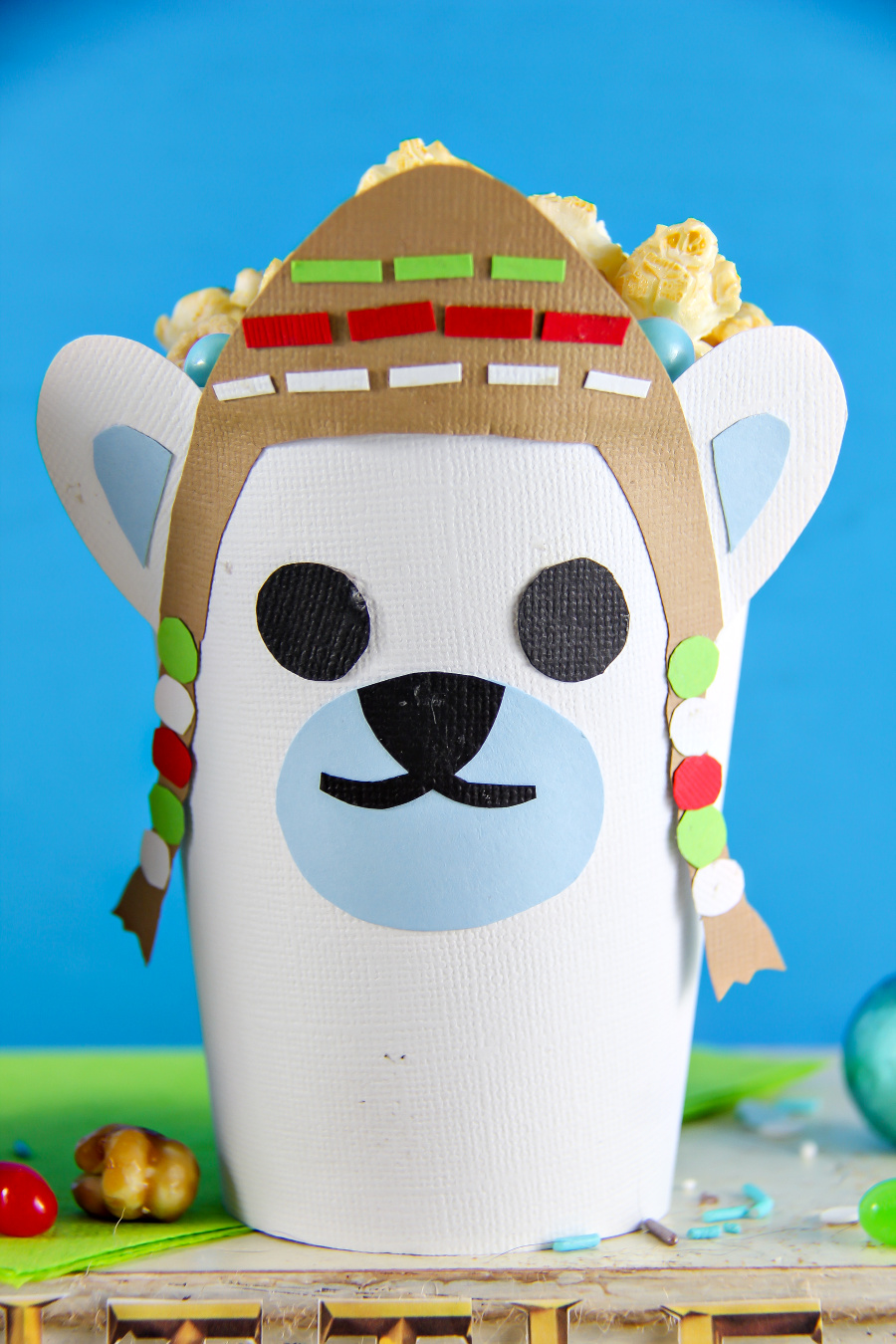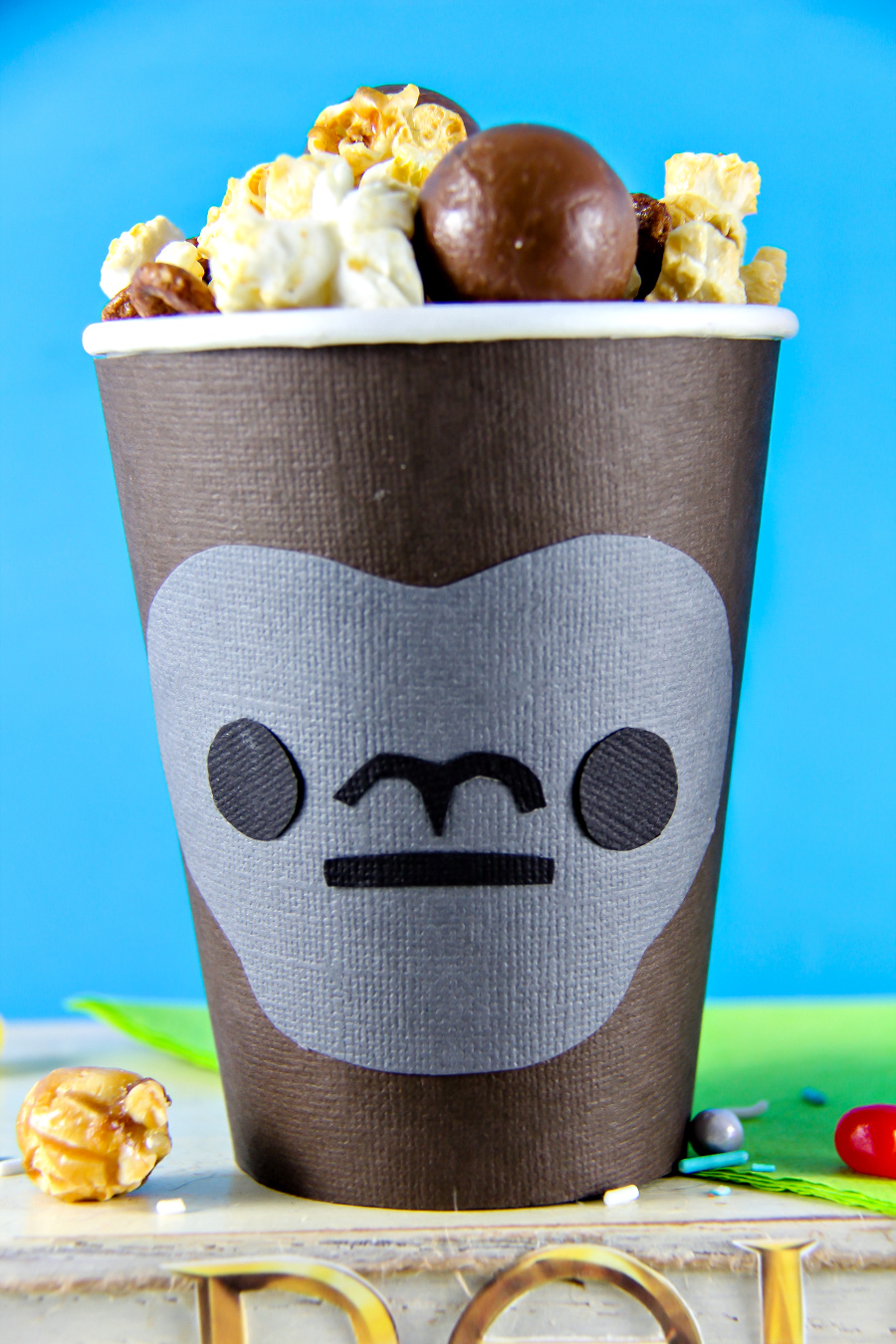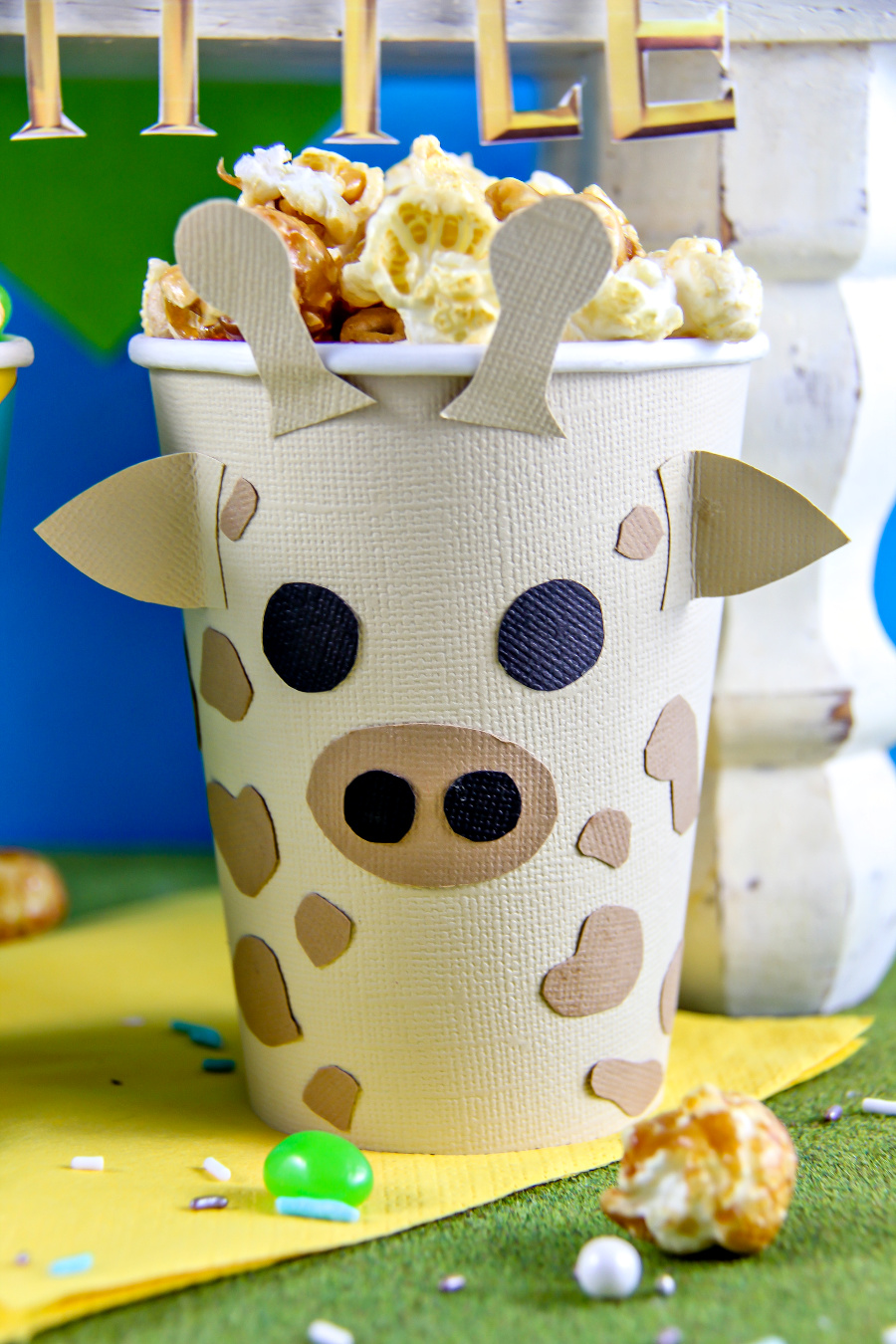 Please pin this post for later.