How often do you join in when your kids are creating? Doodle Names is a drawing project that parents and kids can enjoy working on side-by-side. I find that my girls and I always have interesting conversations while we sit and draw together. Plus, doodling is fun and relaxing!
To get started, write your name in large block-style letters on your paper. The letters should touch the top and bottom of the paper, as well as each other. This will make all kinds of closed-in spaces for your designs. I did my short name on a letter-size piece of copy paper. For the girls' names, I cut a 12″x18″ sheet of drawing paper in half.
Older kids can do their own lettering, or you can prep this part for your child. I am not an expert block-letterer by any means, but it doesn't need to be perfect! I drew the letters in pencil, then traced with a black Sharpie.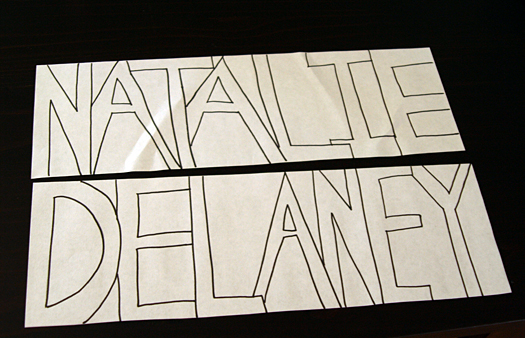 Now the doodling fun begins! Leave all your letters white, filling in each background space with a unique design. Use a fine tip black pen or marker for this part. (We use Paper Mate Flair pens for drawing like this.)
We drew scallops, swirls, stripes, zigzags, dots, hearts, stars, dashes, different shapes and any other crazy designs we could think of. Depending on how detailed your child wants to be, this may be a project to leave out and work on over a couple sessions.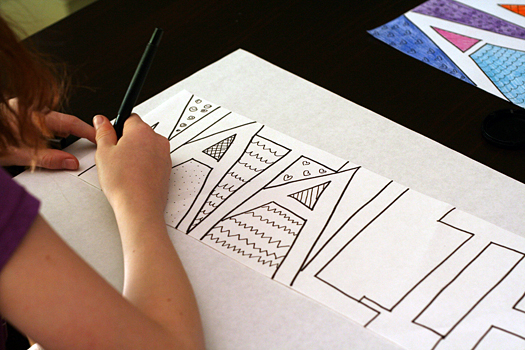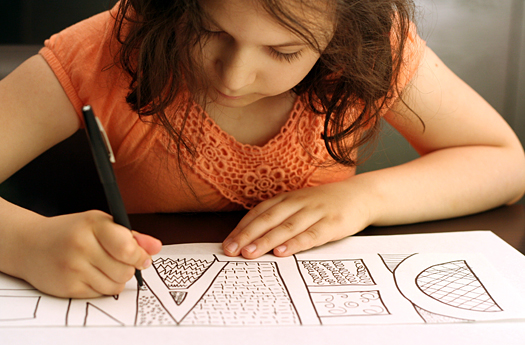 You can leave your name doodle black and white, or you can add some color. We were all about the color! Grab some crayons and color each section.
That's it! My girls were very impressed with how their names stood out once everything was colored. Wouldn't these be great bedroom door signs? We'll be putting ours on display for sure.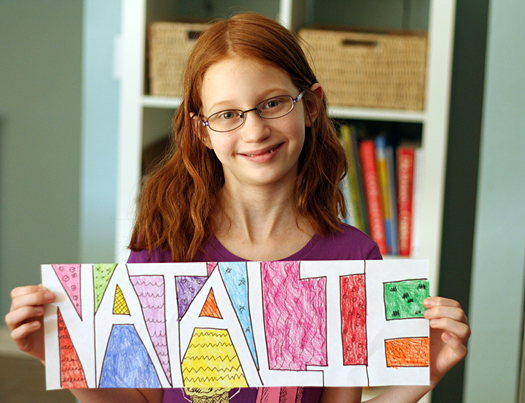 Happy doodling!