*This fun How To Train Your Dragon – The Hidden World project is sponsored by Universal Pictures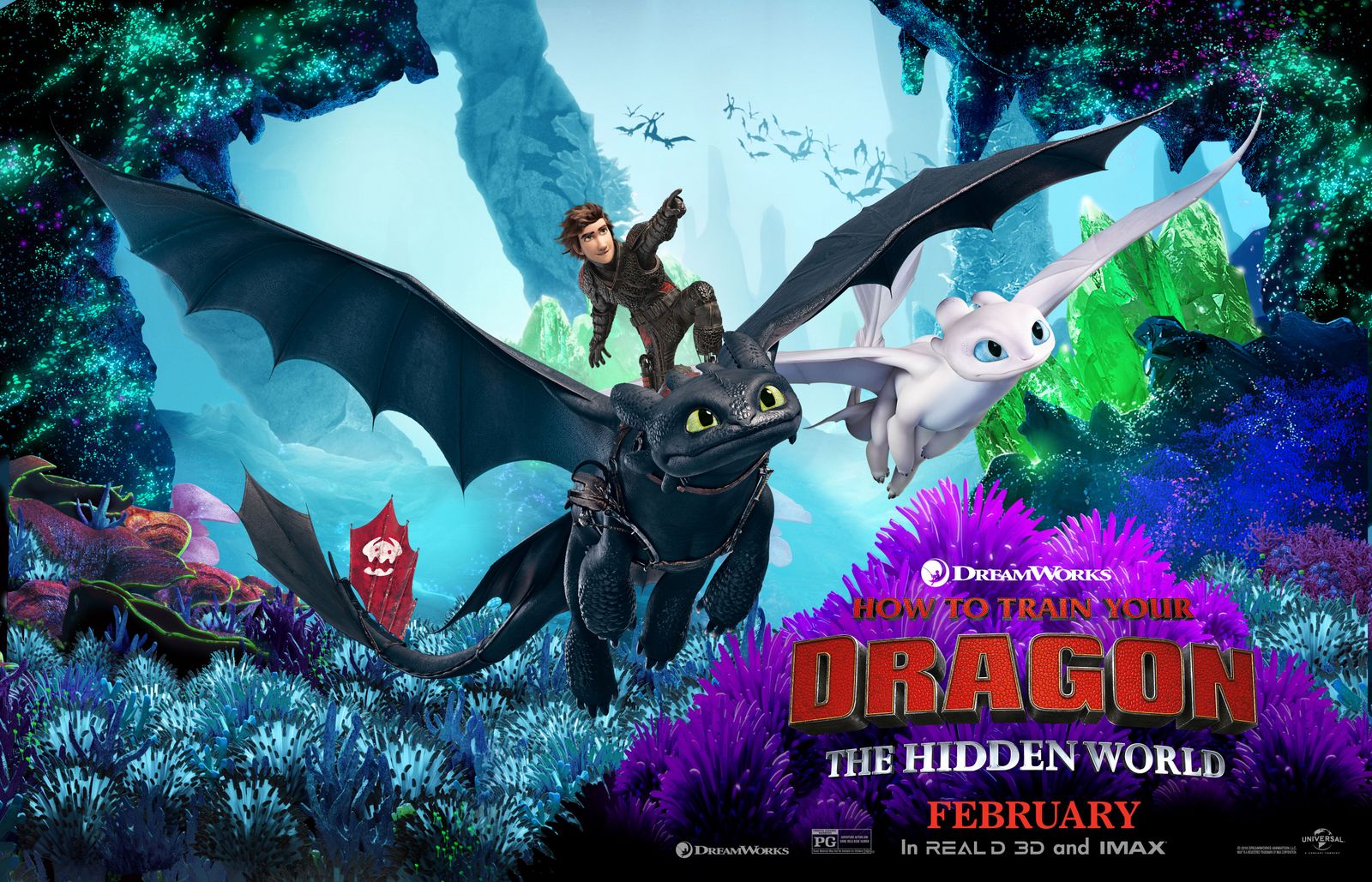 If you've been following the tales of Hiccup and Toothless, then your kids are going to absolutely love the heartfelt third film How To Train Your Dragon: The Hidden World, which will be in theaters February 22.
Make it a fun dragon filled day for you and the kids when you go see it. You can work together to create these adorable slime jars inspired by Toothless and Light Fury before the movie. This project is fun for all ages!
How To Train Your Dragon: The Hidden World Sparkle Slime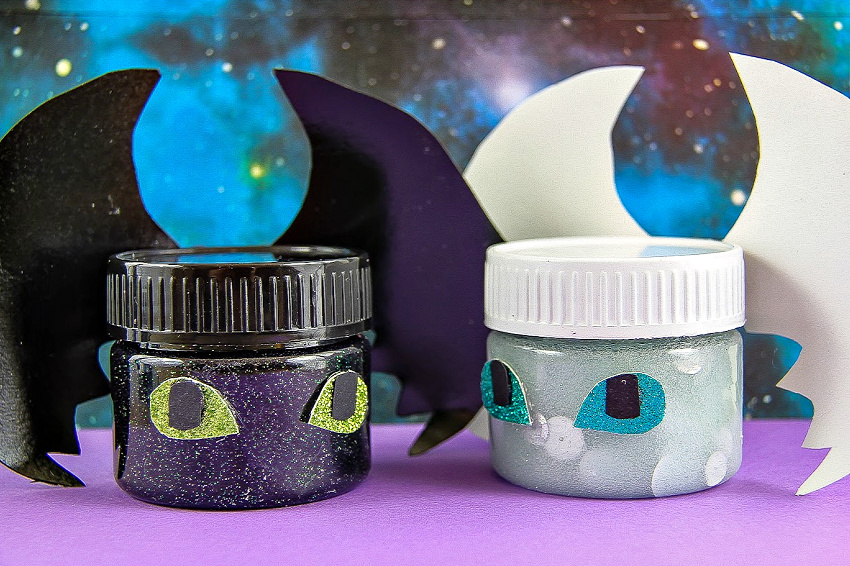 Not only are we crafting up this "dragon" sparkle slime, but we're turning the containers into Toothless and Light Fury too!! These make the perfect pre-movie craft and activity, or party favor. See below for all your instructions on this family-friendly activity!
Supplies for Dragon Sparkle Slime:
Note: the primary ingredients such as glue, baking soda, and contact solution are per dragon.
1 6oz bottle clear glue
1/2 tbs baking soda
1 1/2 tbs contact solution (plus extra as needed)
black food dye
glitter – we used black, green, and silver for Toothless, and blue, silver, and white for Light Fury
sequins – these make dragon scales
Instructions for Dragon Sparkle Slime:
1. Pour the glitter glue into a plastic container.
2. Add the baking soda, and stir.
3. Add the contact solution and stir until firm. If your slime is still too sticky, add an extra teaspoon of contact solution at a time until it's firm and no longer sticky.
4. For the black slime (Toothless) add small amounts of black food dye and knead the slime in your hands until the color is even.
5. Flatten out your slime, pour glitter into the center, and then fold over the edges to cover it up, gently knead the slime again until all of the glitter is showing throughout the slime.
6. The last step is to add sequin 'scales' on our dragon sparkle slime. Again, knead until dispersed throughout the slime.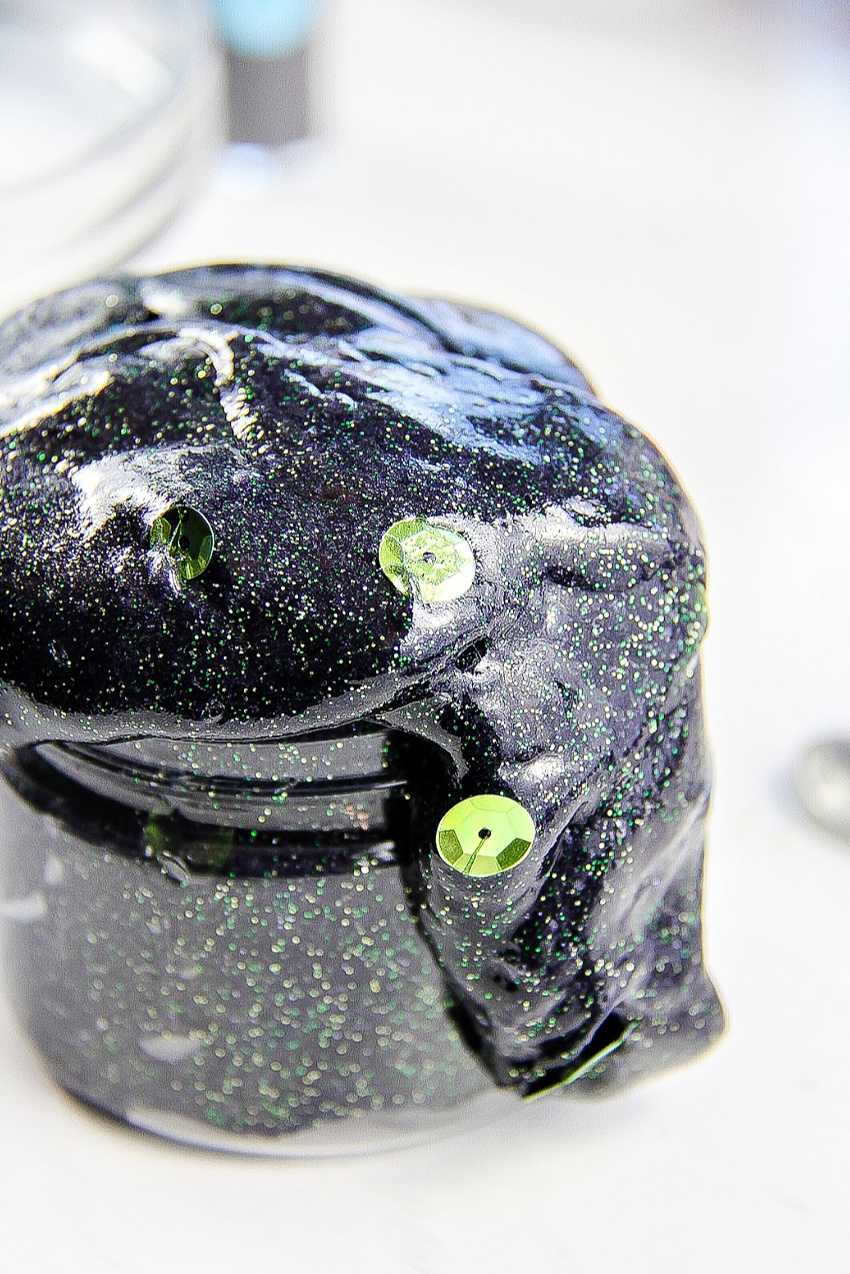 Now it's ready to store in plastic airtight containers. Let's make the dragon slime containers!
Supplies for Dragon Containers:
Airtight containers – I found these in the paint department of my craft store for storing paint you've mixed
Wings template: How_To_Train_Your_Dragon_Slime
Scrapbook paper – white, black, green, and blue
Hot glue
Instructions for Dragon Containers:
1. Print out the wings template, and use it as a stencil to create black and white wings to attach to the back of each container.
2. Cut out eyes for each dragon, and then glue those into place too.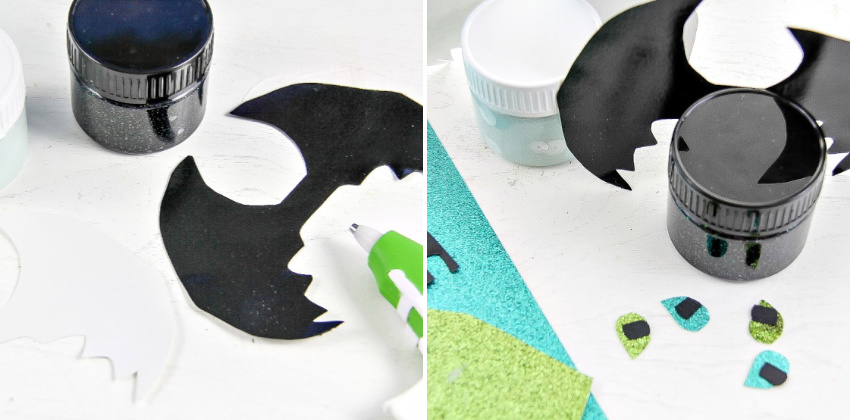 These dragon slime containers make a great party favor, are so fun for kids to store their homemade slime, and would be great to take to the drive-in to see the movie on February 22.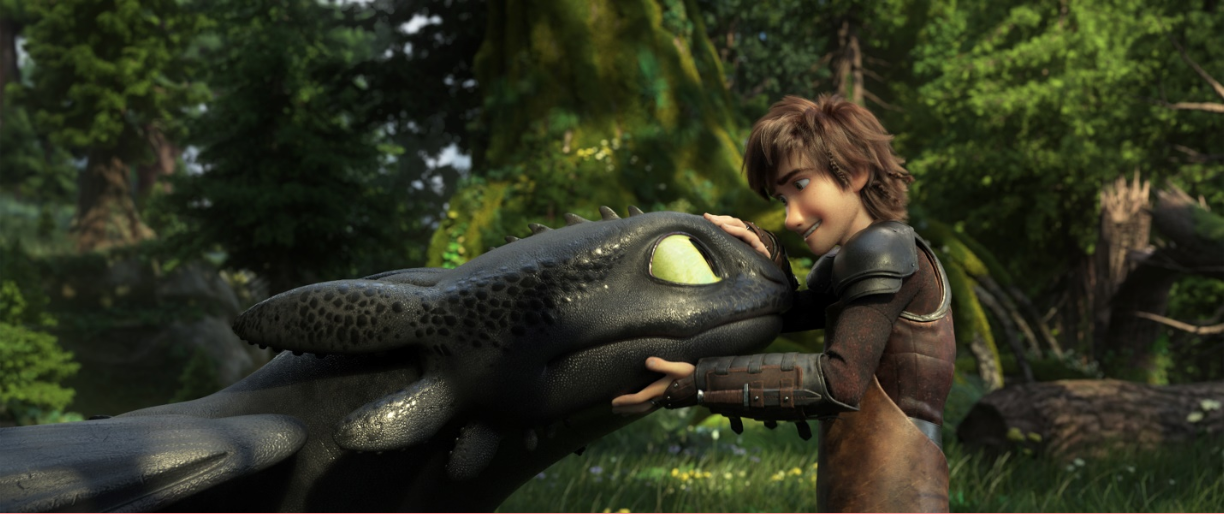 You can preview the new How To Train Your Dragon: The Hidden World movie right here, and don't forget to catch it in theaters on February 22nd with your family. Watch the trailer below!
Please pin this post for later: