To celebrate Earth Day tomorrow, we are creating Recycled Art. With a few other craft supplies, we turned our garbage into art. Who wouldn't love a bunch of tulips that will never wilt?
Earth Day Recycled Art
Supplies for Egg Carton Art:
egg cartons, googly eyes, pipe cleaners, tissue paper, paint or markers, glue, scissors
For the flowers:
We used a pipe cleaner, two squares of tissue paper, and single egg cartons, with a hole poked in the bottom of each carton (done by an adult). Once it is all placed on, pull it together. You can even twist a leaf in the stem as well. Now you have flowers that will last forever. I think we will be enjoying these for a little while, then they'll go to someone special for Mother's day.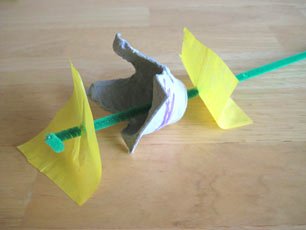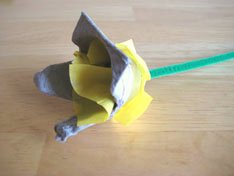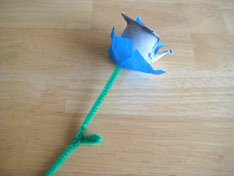 For the bugs:
Cut out different sizes of egg cartons for each creepy crawler. We created a Ladybug, Caterpillar, Spider, and a Bee. We used pipe cleaners and googley eyes to make them pop out. Then we actually got out the paints, I rarely do as I fret about mess. But with lots of supervision for my 2 year old, it worked out great.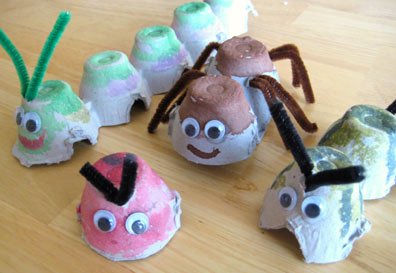 It was fun to see what the kids wanted to create with egg cartons. We could have kept going with lots more creatures. It's amazing what you can save from the garbage bin, turning it spectacular.