Easter is just around the corner and that cute little bunny will be hiding colored eggs. To get your kids excited about this holiday, here are some super fun and simple Easter crafts your kids will love to make this holiday season!
25 Kid-Friendly Easter Crafts
1. Easter Egg Yarn Art: We're crafting with yarn for Easter. You can get really creative with your colors and shapes for your egg to make art.
2. Grow Easter Wheatgrass: We're having fun displaying our wheatgrass for Spring, giving me hope for warmer weather to come!
3. Q-tip Easter Bunny: This little Q-tip bunny has hopped it's way to our house for a fun little adventure.
4. Crushed Egg Shells Craft: We're crushing eggs shells again, getting some decorations ready for Easter.
5. Plastic Easter Bunny Crafts: We're turning our plastic Easter eggs into cute little creatures. These little bunnies are ready to hippity hop and munchity munch.
6. Easter Egg Coloring Tips: I've come up with 3 simple tips that is helping our egg dying experience go much smoother.
7. Mixed Color Egg Hunt: We're getting ready for Easter with a fun Mix & Match Easter Egg Hunt.
8. Neon Puffy Paint Eggs: Decorate your Easter eggs with puffy paint this year, in bright neon colors!
9. Easter Coloring Pages: Download these free simple Easter printable coloring pages to display.
10. Teeny Tiny Pipe Cleaner Easter Bunnies: Make these cute little bunnies with just one pipe cleaner!
11. Easter Egg Finger Puppets Printable: Print and cut out these darling little egg puppets to decorate for Easter.
12. Glue Yarn Balls: This simple project might bring back memories of Elementary school, but it turns out to be not only a fun craft to do with the kids, but a darling Spring time decoration.
13. Recycled Bunny Basket: We're making a fun Easter Bunny Bucket from a recycled frosting tub.

14. Easter Egg Stitched Card: Stitch this sweet card to cheer on the Easter Bunny as he hides his eggs! This pattern is fun to stitch and easy to make.
15. Knuffle Bunny Book: Read this sweet book to your little ones and celebrate their "knuffle bunny"!

16. Easter Egg Bunting: We all have those plastic Easter eggs lying around, well how about stinging them together to make a garland?!
17. Easter Bunny Napkin Holders: These will make a great addition to an Easter dinner table.
18. Graphing Easter m&m Candy: We're tallying up all the different colors and flavors of Easter m&ms!
19. Easter Candy Lollipops: Yummy Easter candy made into lollipop flowers. Don't you just love the idea of edible flowers?!
20. Easter Egg Flower Bouquet: With only 2 supplies, you'll have a beautiful and colorful display for Easter.

21. Marshmallow Bunny Treats: He's almost too cute to eat, but my kids loved picking him apart for a snack.
22. Growing Easter Grass: We're recycling egg cartons into fun little baskets and growing grass inside!

23. Chocolate Covered Peeps: These Peeps were just asking for it! And they were delicious!
24. Easter Chalkboard Cards: These would be a perfect activity with pastel chalk for Easter.
25. Bunny Picture Frame: Looking for a little last-minute Easter fun? Your little bunnies will think these frames are funny!
More Easter Crafts: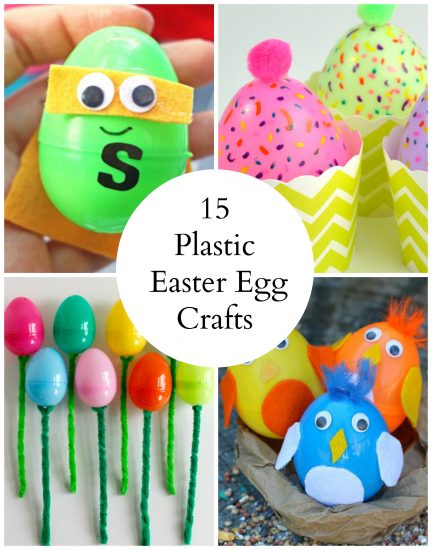 15 Colorful Plastic Easter Egg Crafts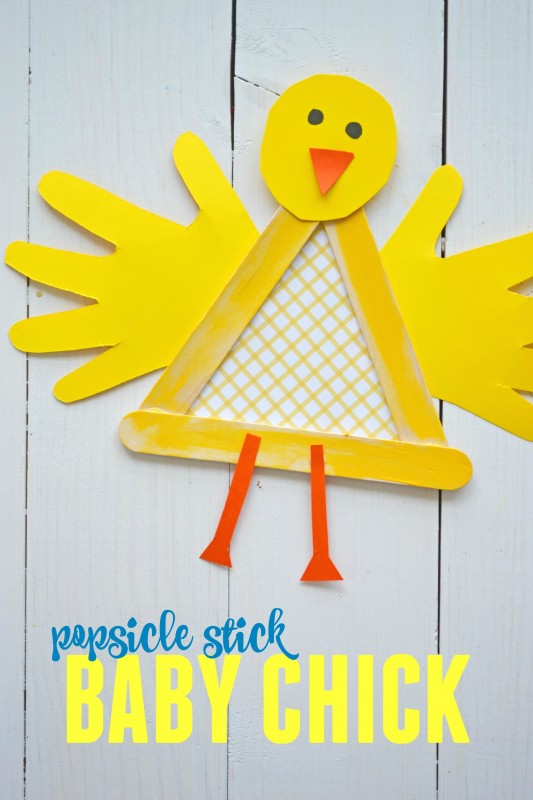 *Originally posted 4/12/14