Last week I decided to go on a 7 day raw food diet, wanting to detox and cleanse my body to become healthier. For me, it started out as a way to lose a little weight and really watch what I was eating, but it did a lot more than that. It really helped me appreciate food, in its raw form. I was thinking more about how we get food, where it comes from, and why we eat it. It became more of a mental diet than a physical one. It was a great week, hard, but great!
Eating a 7 Day Raw Food Diet
Going on a 7 day diet seemed really easy. I mean, you can do anything for 7 days, right? Well, I can tell you it was a lot harder than I thought it would be. You are only eating raw fruit, vegetables, nuts, some grains, spices, olive oil and some vinegars, and all uncooked. Anything cooked needs to be dried or cooked at less than 105 degrees. I didn't eat anything warm or hot all week. Here's a few things I did to help me through the process.
Get prepared. This diet is all about the preparation. Find recipes, plan your meals, and buy your food at the start. You need to have food on hand to help get you through the week, so you don't grab something else that isn't raw when you're hungry. I did research on websites (listed below), wrote down all kinds of ideas for breakfast, lunch, and dinner, and kept quick snacks handy. There's a lot of food prep too. I made meals, sauces, and snacks to have ready and on hand. It made it easy to put together a quick salad with lettuce already washed and cut up in a bag.
Some of the food for my week: fruit smoothies, green spinach drinks, guacamole lettuce wraps, bananas with almond butter, mango salsa, cucumber and tomato salad, strawberry mint soup, chocolate walnut "brownies", tomatoes with non-dairy pesto.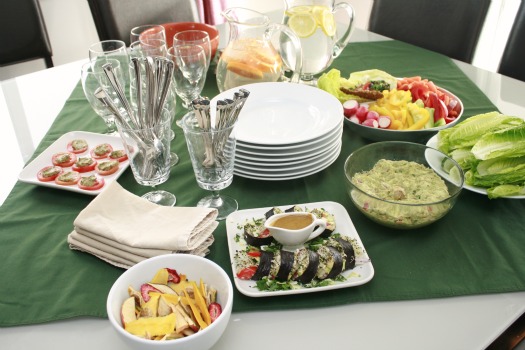 Gather your friends. There were 4 of us that did this together, Alyssa, Christianne, myself, and Sabrena. We started off our week on the first night with a Raw Food Potluck. We gathered at one house and each brought something raw to share. We also all brought extras to take home with us, giving us each 3 more things to eat throughout the week. This was the best part, seeing what others were making, giving me ideas of what I could eat.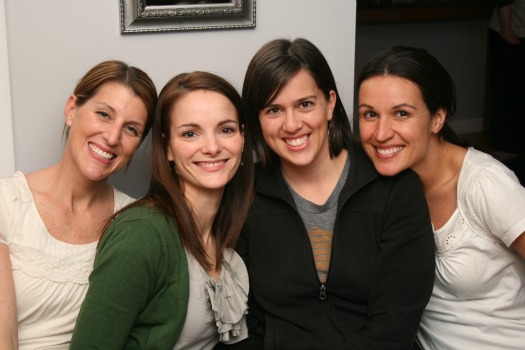 Get the whole family involved. I don't know how I did it, but my husband did this with me :). Yes, Jordan did all 7 days. I'm so proud of him! Even the kid were involved. We let them know what we were doing, told them we weren't going to go out to eat (no need for temptations) and if they would help us. When it came down to it, my kids were wanting to eat more fruit and veggies than I've ever offered them before. I still gave them bread, dairy and meat, but now avocados on toast with a side of strawberries is my daughters favorite lunch!
Making snacks. Thanks to Excalibur for sponsoring my dehydrator, it couldn't have come at a more perfect time. I love it and use it all the time. (Which by the way, you have 2 more days to win one for yourself from this week's giveaway). It was on for almost the whole week, drying something. This dehydrator has a "raw food" setting, making sure your food is cooked under 105 degrees. It takes a little longer to cook, a couple more hours, but it's still considered "raw" or "living". Dried fruit was a great snack to have on hand, in my purse, in the car, everywhere.
I love to make fruit leather. I usually make it outside in the sun, so in the cold Utah months, having a dehydrator has been perfect. It takes 4-6 hours and I have delicious rolls of dried fruit leather. I simply cut up and blend my fruit, not adding anything else, and pour it right onto the mats. I highly suggest using a raised spatula for spreading it out thin. I made all sorts of combinations too: mango-blackberry-strawberry, strawberry-banana, apple-pear. So yummy!!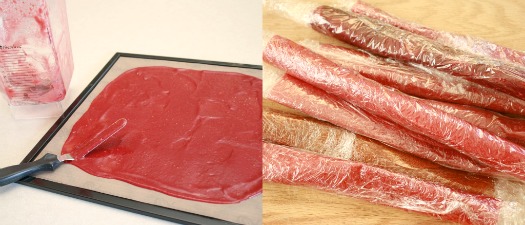 Restaurants. There is one official raw restaurant in Utah called Omar's Rawtopia. On the 5th day, my friends and I decided to go eat there to help get us through the last couple of days. Everything on the menu is raw and it was all really good. Below is their spicy veggie sushi, sooooo good! They even had a few delicious chocolate desserts. I also went to the local grocery stores, Whole Foods, Good Earth, and Sun Flower Market. In each store there is a "raw" food section. They sold yummy local raw desserts and meals, a few from Raw Melissa, I love her stuff.
Websites. Here is a list of some great websites, many where I took recipes from. It's great how much information is out there. I have a lot more respect for those who choose to have a raw food lifestyle. So many great recipes for delicious raw meals.
After going through this diet, for all 7 days, I feel more empowered to eat healthier, be more "food" informed, and live better. I'm also going to have my good friend, Sabrena from above, start posting once a month on M&T sharing tips and ideas on living a more sustainable life. I loved my week of eating raw and hope to incorporate it into living a more healthy life.