We recently traveled to Utah and had to make a stop at the ever fabulous Cowabunga Bay. It's my kids' favorite. It's right off the freeway, so if you've ever traveled just south of Salt Lake City, I'm sure your kids have begged to go their too.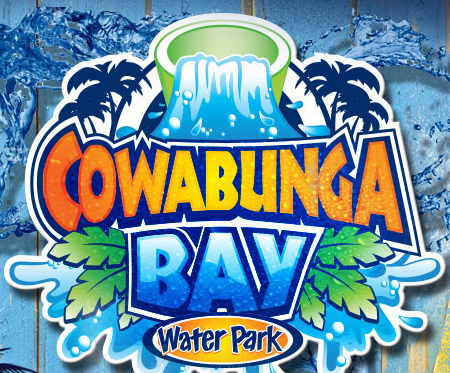 Since we were in town, we got everyone together and had a fun family party at the water park. A perfect way to get us all together and have some summer water fun. It's such a great way for the older kids to pal around together. I felt really safe with them on their own. Having an older son reminds me of my youth and visiting the water park. Did you grow up going to water parks? I love helping to create those memories for my kids!
Pizza, drinks, cousins, and water slides. What could be better!
For any of you who are excited about summer, if you want to host your own get together, and are going to be swinging through Utah this season… click over to this link at Cowabunga Bay and use the code: maketakes to get – 4 all day park passes, plus a large cheese pizza and 4 drinks for only $60.
Yippee! That's a super steal!
And as a special added bonus, because Cowabunga Bay loves to host family get togethers, I've got a giveaway to share for the chance to receive water park tickets for your next family get together! One winner is going to receive 10 FREE all day tickets to use this summer at the water park for your next family gathering! Enter below and good luck!
Disclosure: This post was sponsored by Cowabunga Bay.