I've come up with a fun way to display what my family is thankful for with this zig-zag thankful book. We sat down as a family and talked about what we are thankful for. I love how Thanksgiving helps give us a time to talk about what things we are really thankful for. And I love to hear what my kids have to say.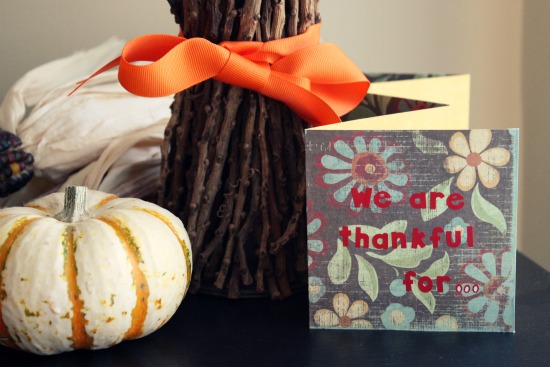 Supplies for Zig-Zag Thankful Book:
decorative paper
scissors or paper slicer
glue
letter stickers
pen or markers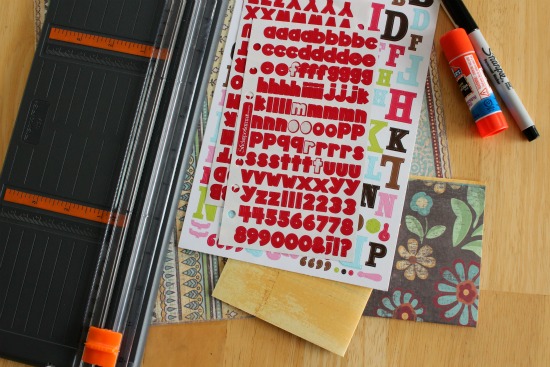 1. Slice your paper into 4 inch wide strips. It doesn't really matter how long your paper is, as you can always glue more pieces on. My paper is a 12×12 paper and I cut it into 4×12 strips. I will only use 2 of the strips, as I only have 5 people in my family. You may need only one or even three.
You could also use your paper scraps to make this book, gluing different styles of paper together to make one long strip.
2. Fold your strips into 3 or 4 folds, making a zig-zag. Press the creases down well.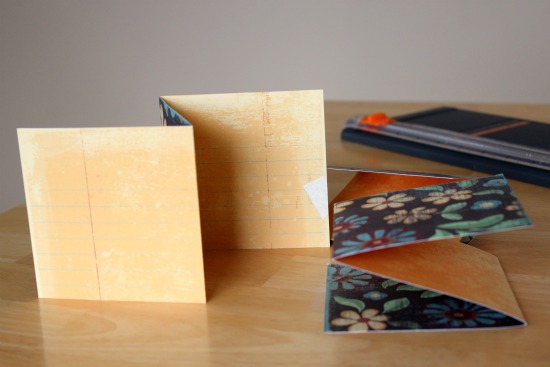 3. Glue your strips together if you need to lengthen your book. Add glue to one square and glue it to the back of one of the other strips. Make sure they are glued on the right way, with matching paper if your paper is two-sided.
4. Add stickers to the front of the zig-zag book, acting as the cover. We created the words: We are thankful for…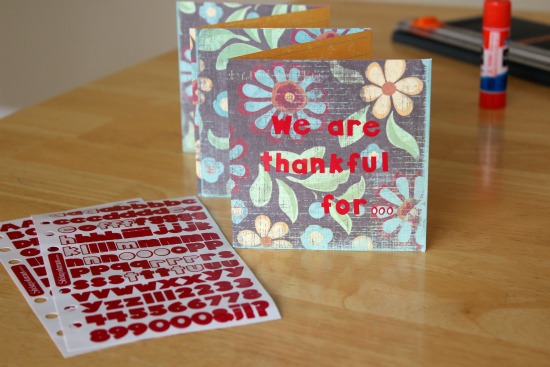 5. Using a pen or marker, write down what each person is thankful for, each getting their own square. You can write them or the kids can write them. We only did 5 each, but you could fill up your page.
Now it's ready to display for everyone to see. We might even keep this up year round, to help us remember to be thankful!