Father's Day is approaching and I have a fun (and super easy) idea for the kids to make for Dad: Family Magnets! To make this craft, kids simply select a picture of themselves, cut it out and laminate it (or use packing tape, like we did) then surprise Dad on Father's Day. There are endless ways to use these adorable and fun magnets! Let's learn how to make them!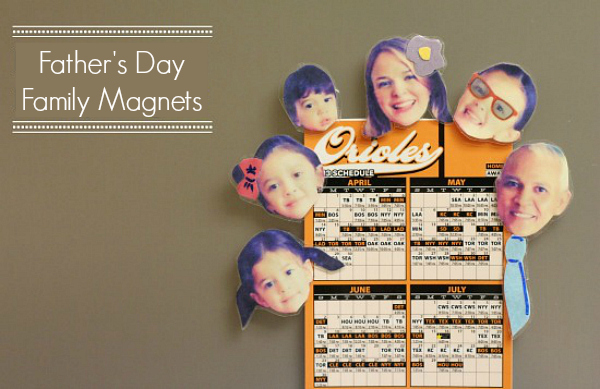 To get started you will need:
a picture of your face(s)
packing tape (to "laminate" the pictures)
scissors
magnets
hot glue gun and glue sticks
card stock paper (optional for making accessories)
Step 1:
Cut out pictures of your face (faces) making sure to cut out the face only. You can add accessories like bows and ties if you wish.
Step 2:
Laminate your faces. We used packing tape to laminate ours. Cut out around the faces again once laminated.
Step 3:
Next, using your hot glue gun, add a little dab of glue to the back of your face and glue on your magnet.
You are finished! Can you believe how easy that was? Dad is going to get a total kick out of these. Make as many as you like!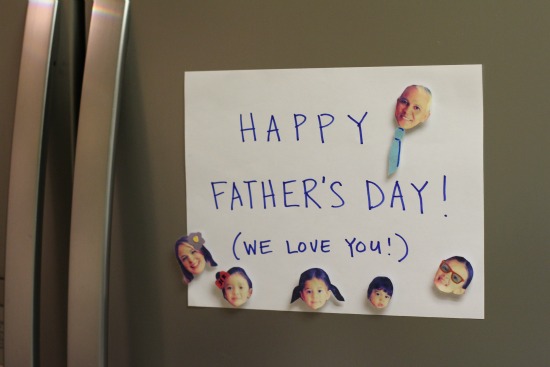 Surprise Dad with your clever gift and be sure to leave him a sweet note! Happy Father's Day to all the awesome dads of the world!