Once the sun shines down long enough to warm our faces, my kids want to play in the water. So here we are floating our sponge boats in the backyard water table.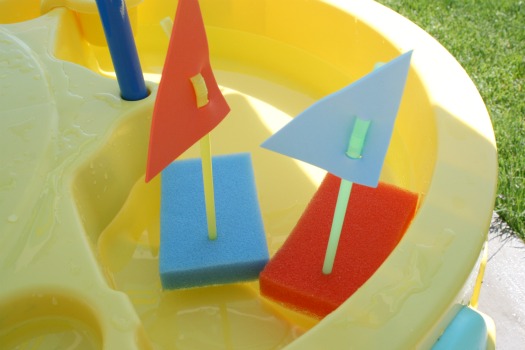 Supplies for Sponge Boats:
scrub sponges – I got these at the dollar store or you can use the cell-o brand as well
straws – any shape or kind
craft foam sheets
scissors
1. Cut a small hole towards the top of your sponge. It doesn't need to be a circle, just a slit.
2. Cut a triangle shape for a mast out of your craft foam sheet. I cut two slits into the foam so that the straw can be hooked, one at the top and one at the bottom.
3. Place the foam triangle onto the straw. Now you can push the straw into the sponge's hole.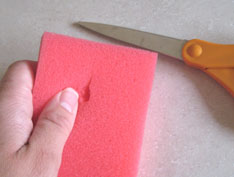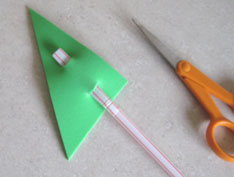 We keep these toys near the bath and the kids have been sailing their boats all over the harbor. Make sure you squeeze all the water out of the sponge once you are done playing, as you don't want any bacteria build up.