Here's a craft project for the big kids – creating shiny, embossed foil pendants with a few simple materials. Making these requires a gentle touch, but they are simple and addicting to make. My girls and I made piles of them!
Materials:
craft foam sheets
aluminum foil
clear tape
dull pencil or medium ball point pen
colored Sharpies
hole punch
yarn or ribbon
Craft foam sheets and foil are easy to cut, so big kids will probably be able to do all the steps for these pendants on their own. Yay for low-maintenance craft projects!
Prep Work:
Cut your craft foam into small pendant-sized pieces – we did squares, rectangles, and even a few triangles. For each pendant, cut a piece of foil a little larger than the piece of craft foam. Wrap the foil around the foam, and secure the back with a piece of clear tape.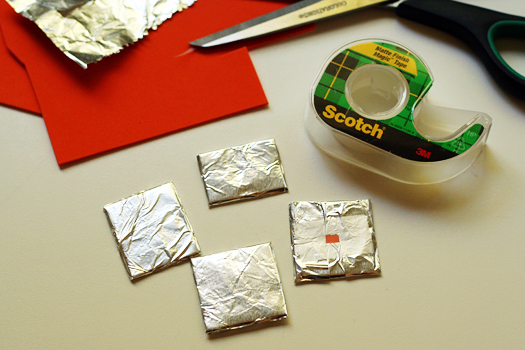 Start creating!
Using a very dull pencil or a medium ball point pen, gently draw on the foil to make your design. We started with a practice piece, just to get the feel for how hard to press. We all made holes at least once, so just have lots of extra pendants on hand to start over!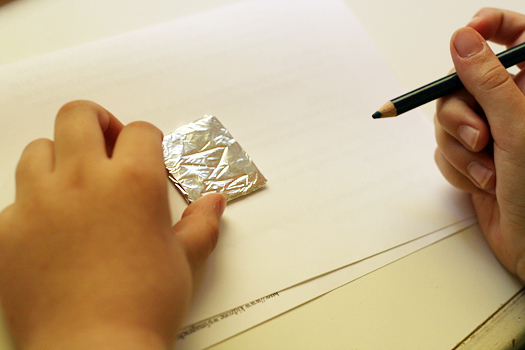 If you would like to add color to your design, use colored Sharpies to carefully color in your picture or trace your embossed lines. Sharpies are stinky, so remember to do this in a ventilated area.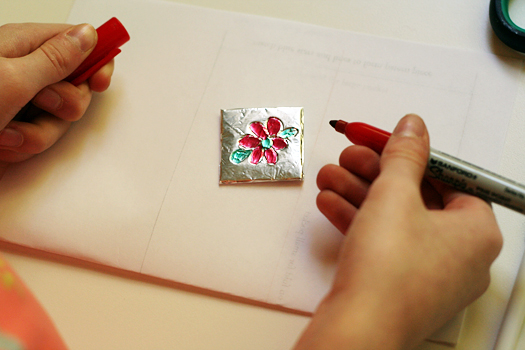 Punch a hole, add some yarn or ribbon, and wear your new pendant with pride. If you're anything like us, you can't make just one!
This foil pendant craft would be great for group crafting or birthday parties – inexpensive, easy, and fun! With a little help, preschoolers might enjoy trying this project as well. Or, just put out some pieces of foil for free-play foil sculpting while the big kids craft.
Happy crafting!