The arts and crafts my kids make always end up on the wall. We love displaying them all. Even if it's not really meant to be on the wall. But sometimes I am intentional and ask my kids to do a craft that is an actual house decoration. In this case we made a paper leaf garland. Perfect for fall!
Folded Paper Leaf Garland
If you are looking for an easy way to brighten up your walls, this easy fall kids craft will do the job!
Supplies:
color paper
pencil
scissors
rope
tape or glue
Instructions:
1. Fold color paper in half and draw a leaf template. You can modify it as you like as long as you have the top line shorter then the bottom line.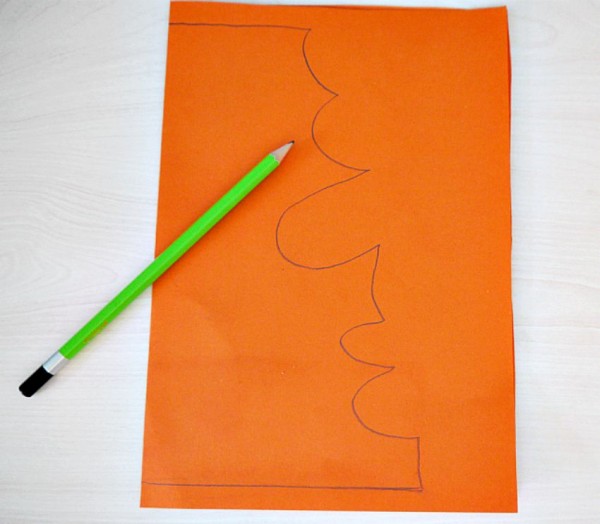 2. Cut the template out.
3. Open it.
4. Accordion fold it. Start with the widest part with 1/2 inch folds.
5. Fold it in half to meet the longest ends together.
6. Tape (or glue) the ends together. Cut a stripe from the same color and tape it to the leave as a stem.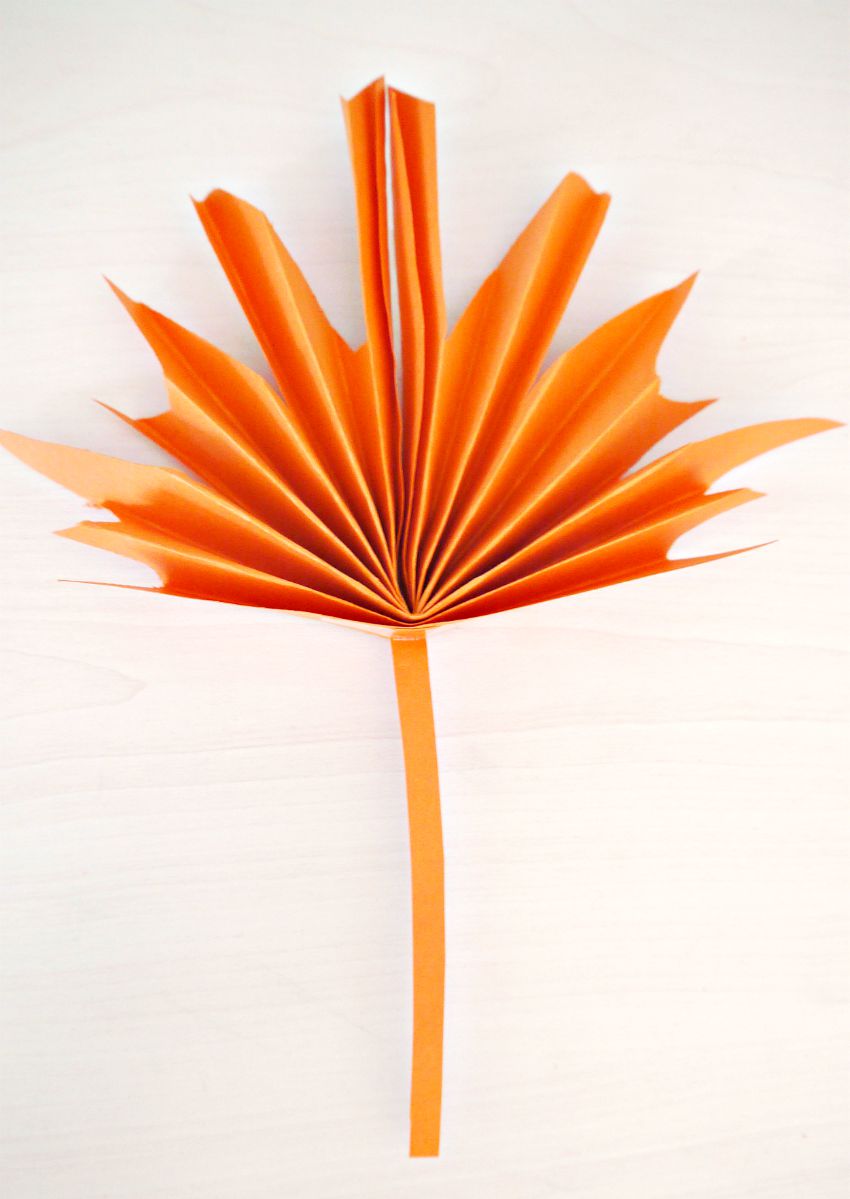 7. Tape the leaves to the rope and hang it on the wall.
Hope the colors you pick for your leaf garland will bring warmth and coziness to your house this fall.
More paper crafting for fall:
Handcut Fall Leaf Wreath – make a beautiful paper wreath with natural colors for fall. You can also add a darling colorful bunting to with as well.
Make Sticker Doodle Dot Cards – These mini sticker dots are so fun to make shapes, lines, and dot with, adding them to cards for a fun hello and thank you!
Origami Gift Card Holders – Each origami gift card holder is made with a 9-inch square of paper. You can use any variety of paper, as long as it's easy to fold. Try printed scrapbook paper, wrapping paper, magazine pages, or your kids' artwork.