Dried and pressed flowers are perfect to use on homemade cards. You can create a fancy flower card (which is a super cute craft for kids), a topiary card, or add them to these homemade cards for mom. We are showing you how to make a pressed flower gift tag craft below. 
Pressed flower gift tag craft
These handmade gift tags are so pretty and perfect for any occasion, from a birthday to an anniversary, a housewarming, or a get-well-soon gift.
Supplies
Download our free printable gift tags
Pressed flowers
Twine or hemp cord
Glue (and a brush)
Scissors
Hole punch
Sewing needle – use a size that's the approximate width of the twine you'll be using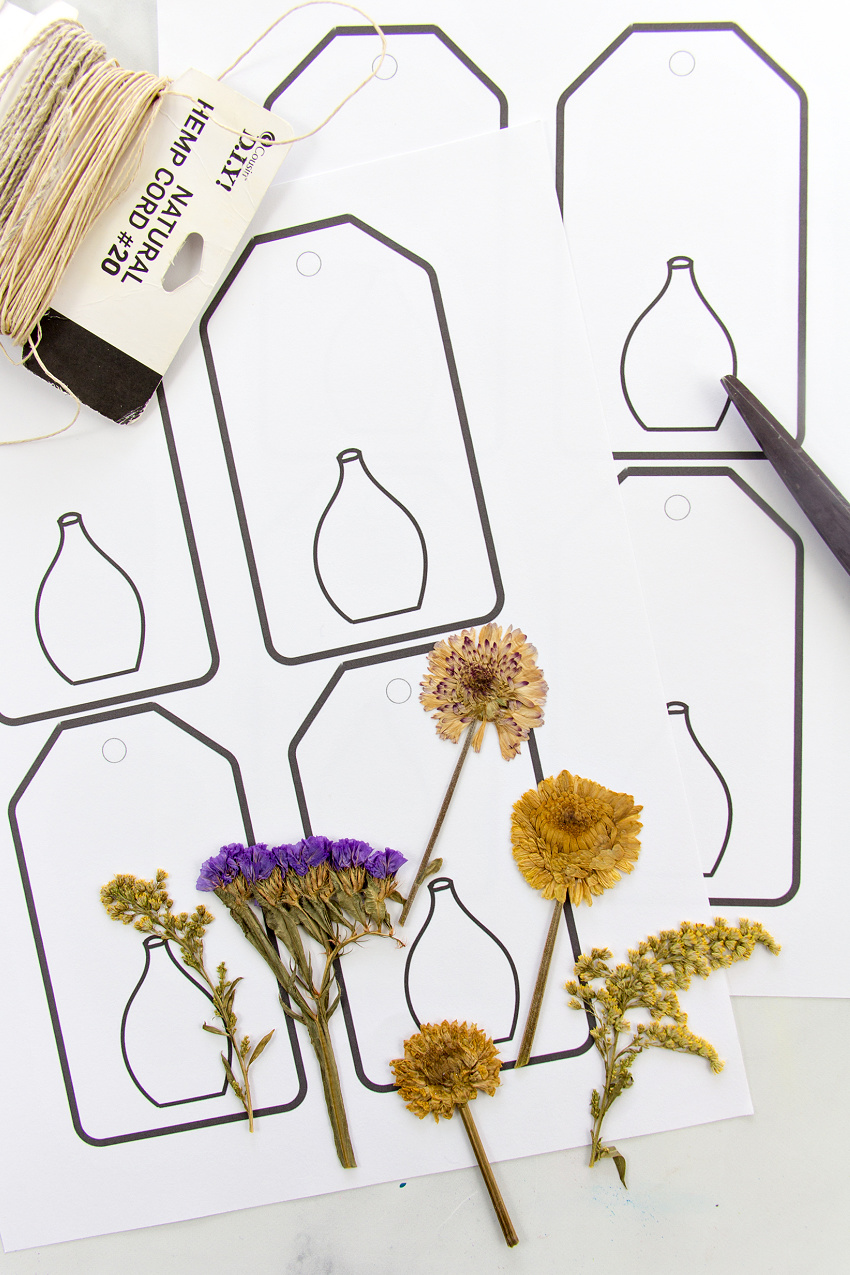 Instructions
If you haven't downloaded our printable gift tags yet, do that now! I made these using Canva, so if you don't like the vase that I chose, there are plenty more choices on there so that you can make your own gift tags.
Cut out your gift tags and hole punch the top.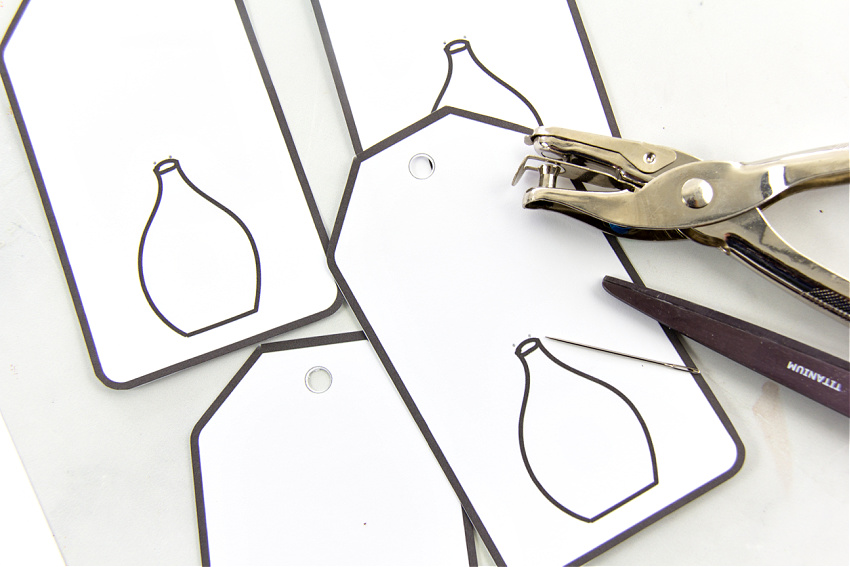 Very carefully brush glue onto the back of your pressed flowers and then stick them down onto each gift tag.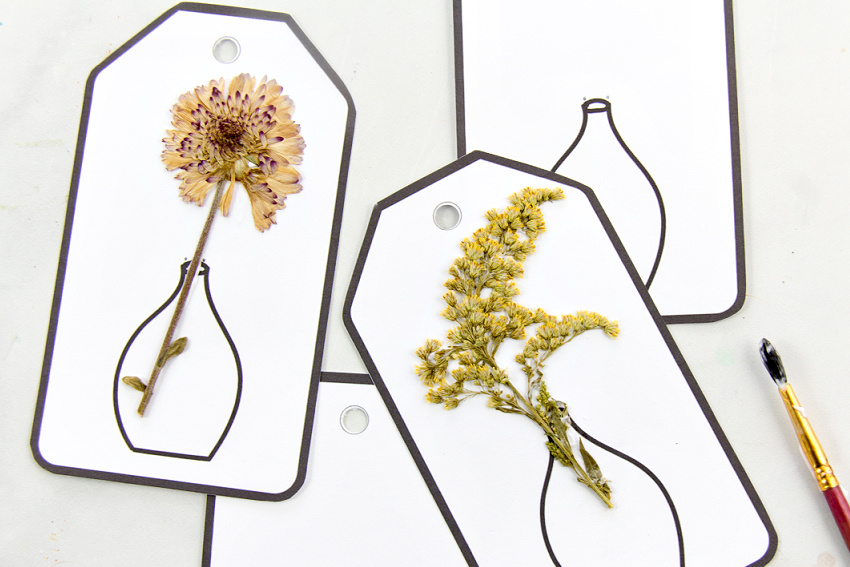 Use your needle to make two holes, one on either side of the stem at the top of the vase. Carefully thread your twine through the holes and tie a knot. Cut off any excess twine.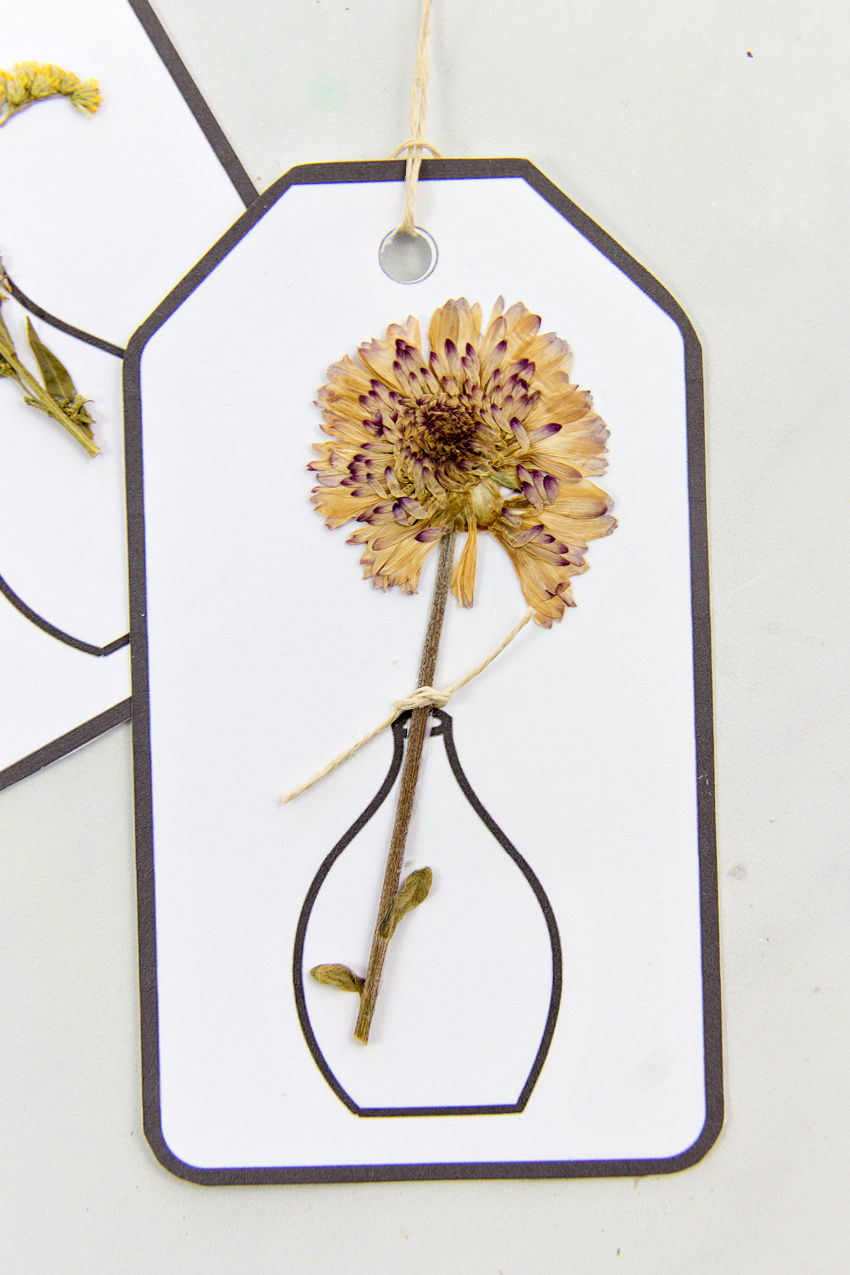 Don't forget to add twine through the hole at the top too for tying your gift tag onto the gift.
Please pin the post for later