Garden gnomes make the perfect whimsical addition to any garden. The classic garden gnomes have a red pointy hat with a mischievous look in their eye! Today we are crafting all things garden gnomes! Jump into a world of make-believe with these 13 simple and fun crafts to do with your family.
13 Crafty Garden Gnomes
1. Twiggy Gnomes: Make a gnome family with sticks found in your backyard. Use a pencil sharpener to get that pointy top for the hat. Then paint on the face, beard, and red hat. (via Notey)
2. Fairy Garden Flower Pots: Every gnome needs their own fairy pot. Make some for your own garden! (via Make and Takes)
3. No-Sew Gnome Hat: Turn into a gnome with this DIY gnome hat with a cute flower on the side. Also- it's a no-sew project which makes it really easy. (via That's Quite Nice)
4. DIY Cork Gnomes: There are so many fun things you can craft with corks. Try this adorable cork gnome DIY with felt. These turn out perfect for playtime with your kids. (via WhiMSy Love)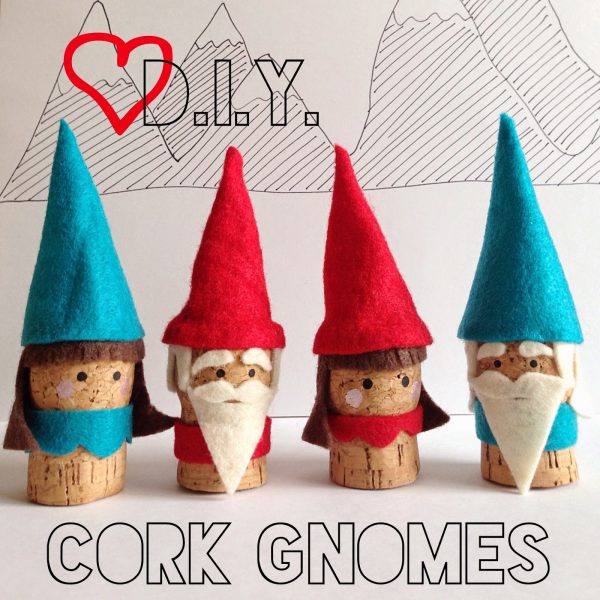 5. Scoop Stick Garden Gnomes: This is a fun spring craft idea to do with your little ones. It's easy and inexpensive. (via Glued To My Crafts)
6. Paper Roll Gnomes: Create colorful and happy gnomes by recycling old toilet paper rolls. Add colored paper and draw on a smiling face. (via Repeat Crafter Me)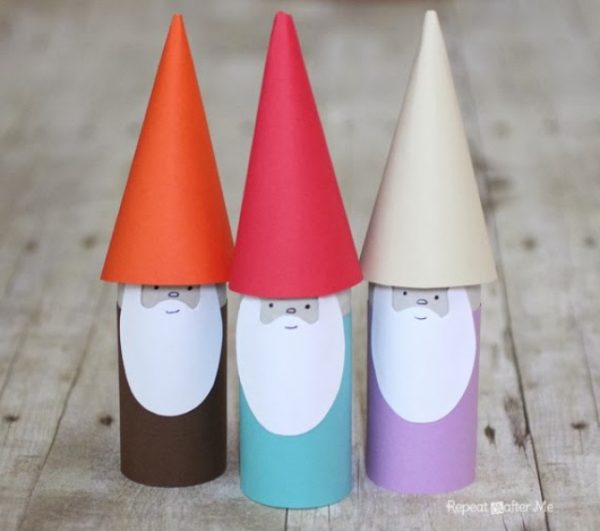 7. How to Make a Gnome: These DIY gnomes make such cute decor for your home. They are great for anytime of the year- especially over the holidays. (via Decor and the Dog)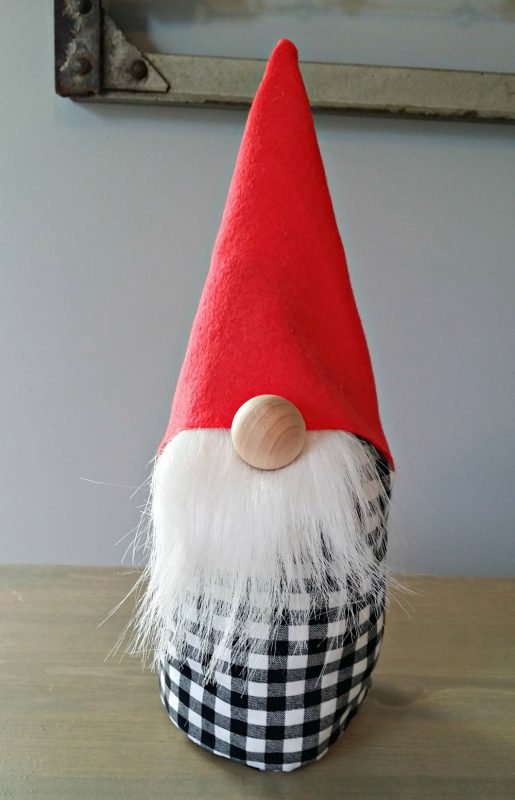 More Garden Gnomes!
8. Holiday Gnomes: Gnomes that double as cute and festive! These are easier to make then they look. Go read the tutorial and make them for the holidays next year. (via Made in a Day)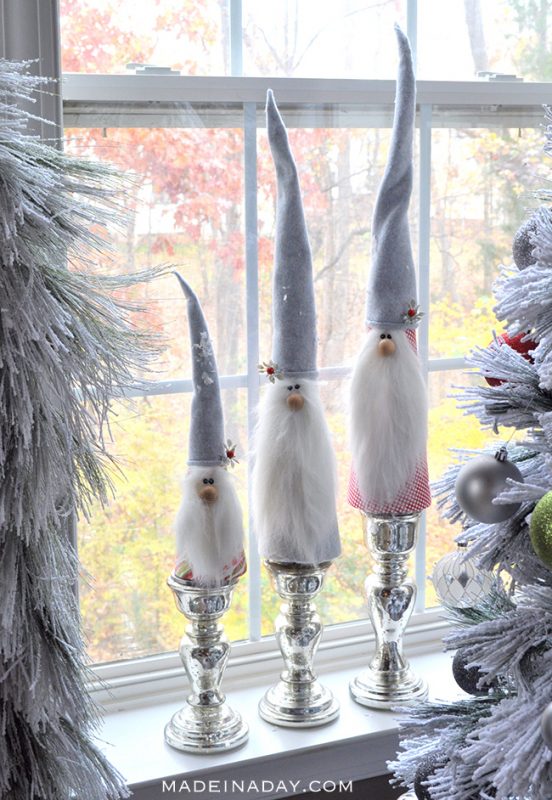 9. Popsicle Stick Gnomes: Popsicle sticks and cotton balls make silly looking gnomes. This craft is so easy that even your littlest crafters can do this one. (via Glued To My Crafts)
10. Cute Crochet Gnome: Do you like to crochet? Then this gnome project is for you. How fun is that little crochet mustache? (via Amber Simmons)
11. DIY Gnome Costume: I've got you covered for your Halloween costume this year. This gnome costume is the simplest and cutest. (via Lia Griffith)
12. Little Paper Gnomes: Print out these free gnome printables and follow the instructions to make special gnome decorations. (via Our Peaceful Planet)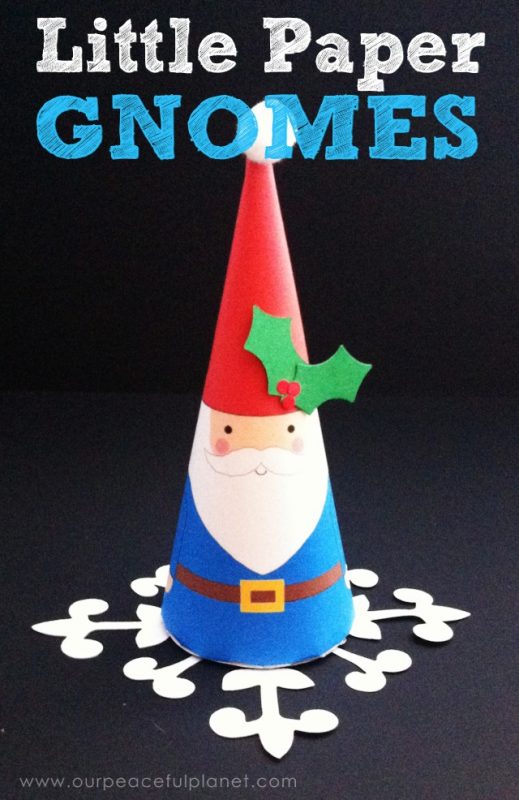 13. Cardboard Tube Gnomes for Christmas: I love how different these paper roll tube gnomes are. Use white yarn for their funny little beards. (via Crafts by Amanda)
Aren't these gnome crafts fun? Which one will you choose to do?
Follow us on Pinterest for more inspiration!