Our whole family loves a good green smoothie! My kids are really great at drinking these up and always wanting more. But to make it even more fun to drink these green colored drinks, we play a little game – Guess the Green Smoothie Ingredients!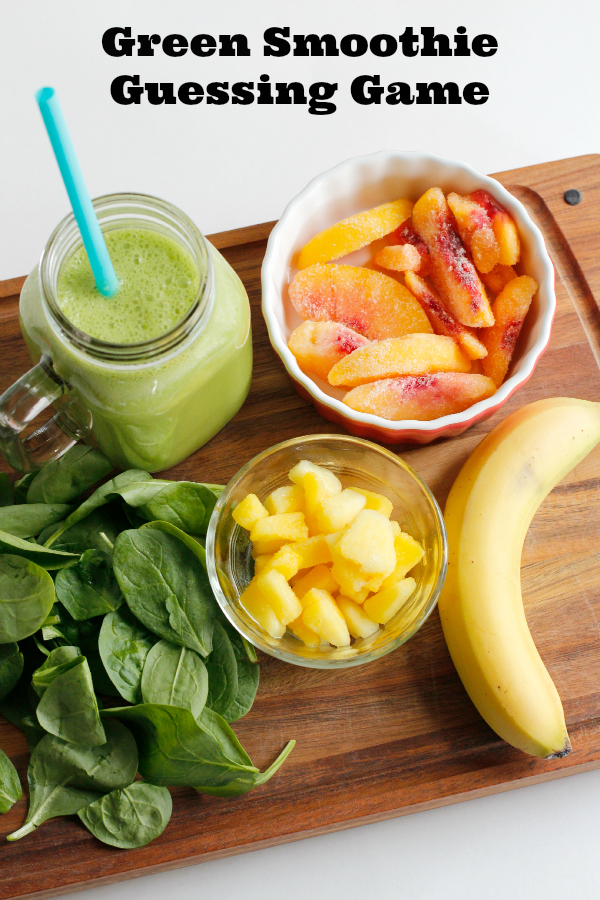 Every time I blend up a green smoothie, almost every day, I write down the ingredients I added and ask my kids to see if they can taste the flavors. They take a sip and start to guess…
spinach – kale – coconut milk – almond milk – water – greek yogurt
apple – orange – banana – pear – lemon – lime – grapes – carrot
cherry – raspberry – strawberry – blackberry – blueberry – peach
mango – kiwi – pomegranate – pineapple – avocado
They can almost always taste the bananas. My kids can also tell the difference if I've added any milk, like coconut or almond milk, compared to just water. And they know that if our smoothie is brown, I've added in something red or blue – blueberries, raspberries, or strawberries.
Some ingredients are harder to guess – peaches and mangoes are a lot alike. So are raspberries and blackberries. But my kids can usually get a few of them right!
This is also a fun game to play as you explore the 5 senses, especially with taste!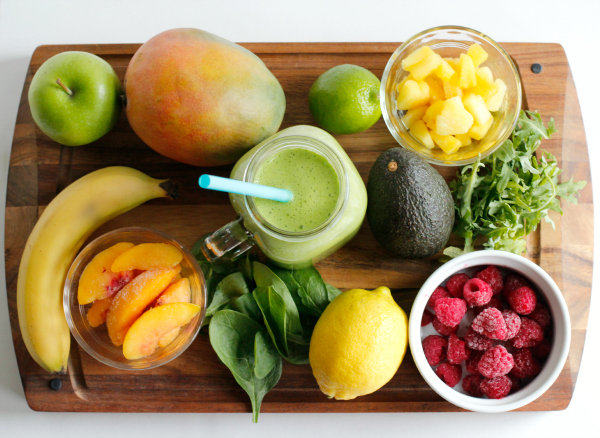 It's been so fun to play and it helps my kids drink it all up, tasting all the flavors!
Here are a 5 kid-friendly recipes to play Guess the Green Smoothie Game: