Skip the coffee shop drive through this fall and try this homemade pumpkin spice latte recipe! Just perfect for a chilly fall evening! This Pumpkin Spice Latte is so easy to make and ready in less than 10 minutes!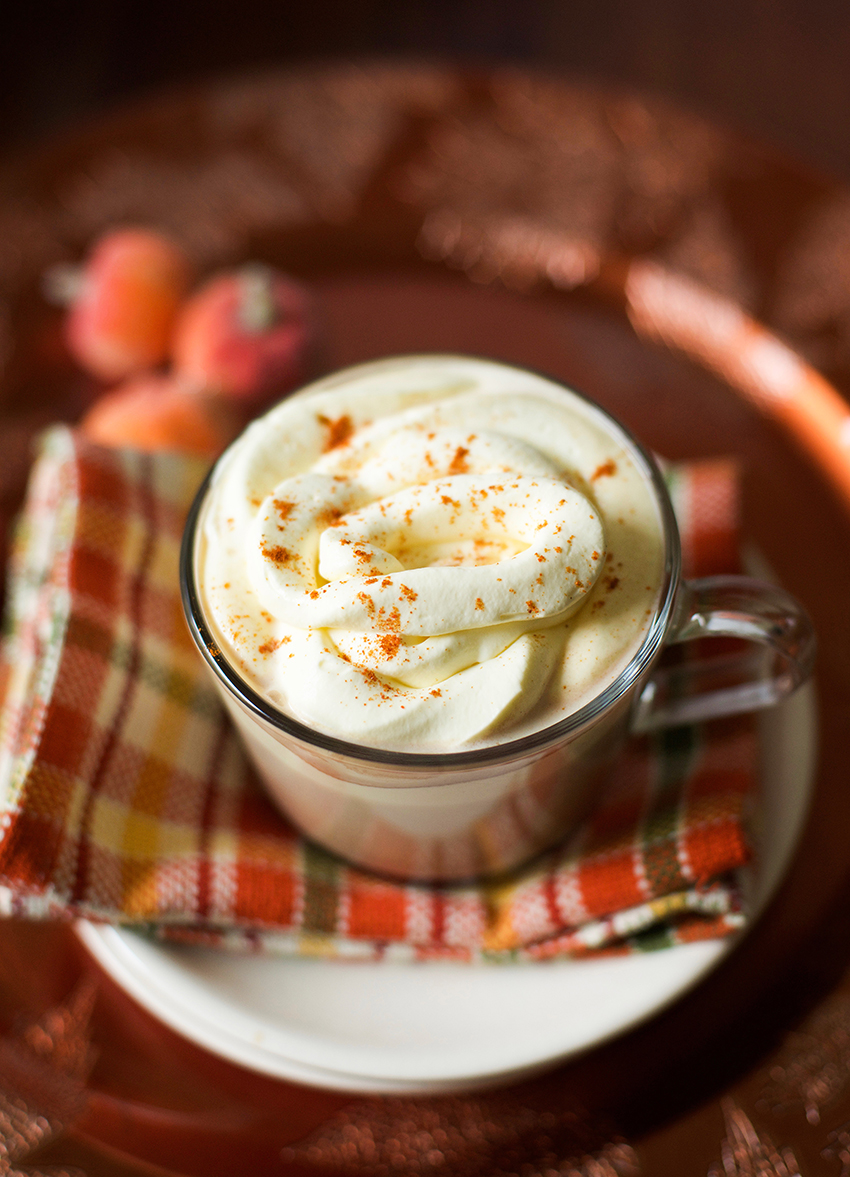 All you need is: milk, canned pumpkin puree, brewed coffee, vanilla extract, a bit of sugar and last but not least….pumpkin pie spice. You can add extra some ice cream, if preferred!
Every fall, when pumpkin mania starts, I can only think of one thing: Pumpkin spice beverage! It is one of my favorite drinks and I find myself spending quite a lot on my favorite treat. So, have decided to give it a go and find a recipe to make it home. Tried a couple of recipes, changed a bit here and there and finally I have a winner recipe!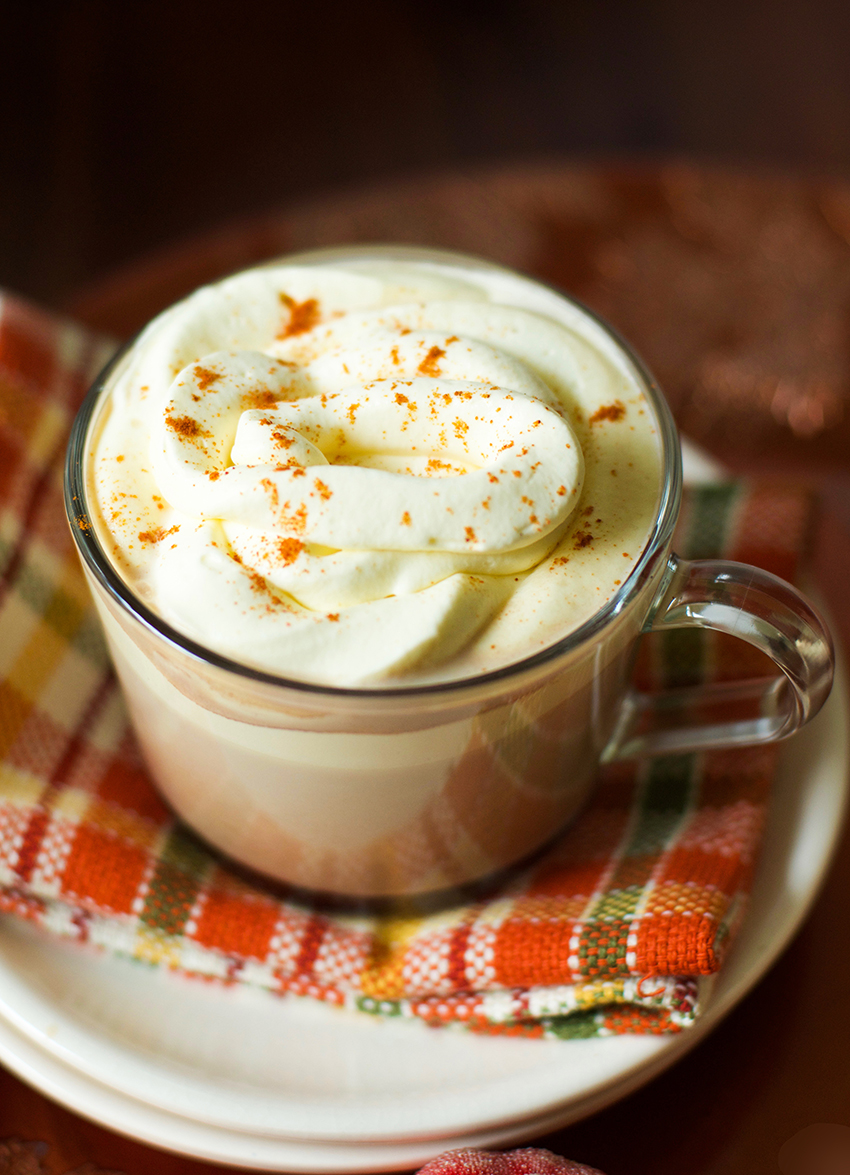 Made with real, good ingredients and not to mention you can dose the amount of sugar you add to it! No more takeaway pumpkin spice latte? This recipe makes enough for 6-8 servings!
You can choose to serve it warm or you can refrigerate the mixture, add it to a blender with some ice cubes, blend and serve with whipped cream and pumpkin pie spice on top.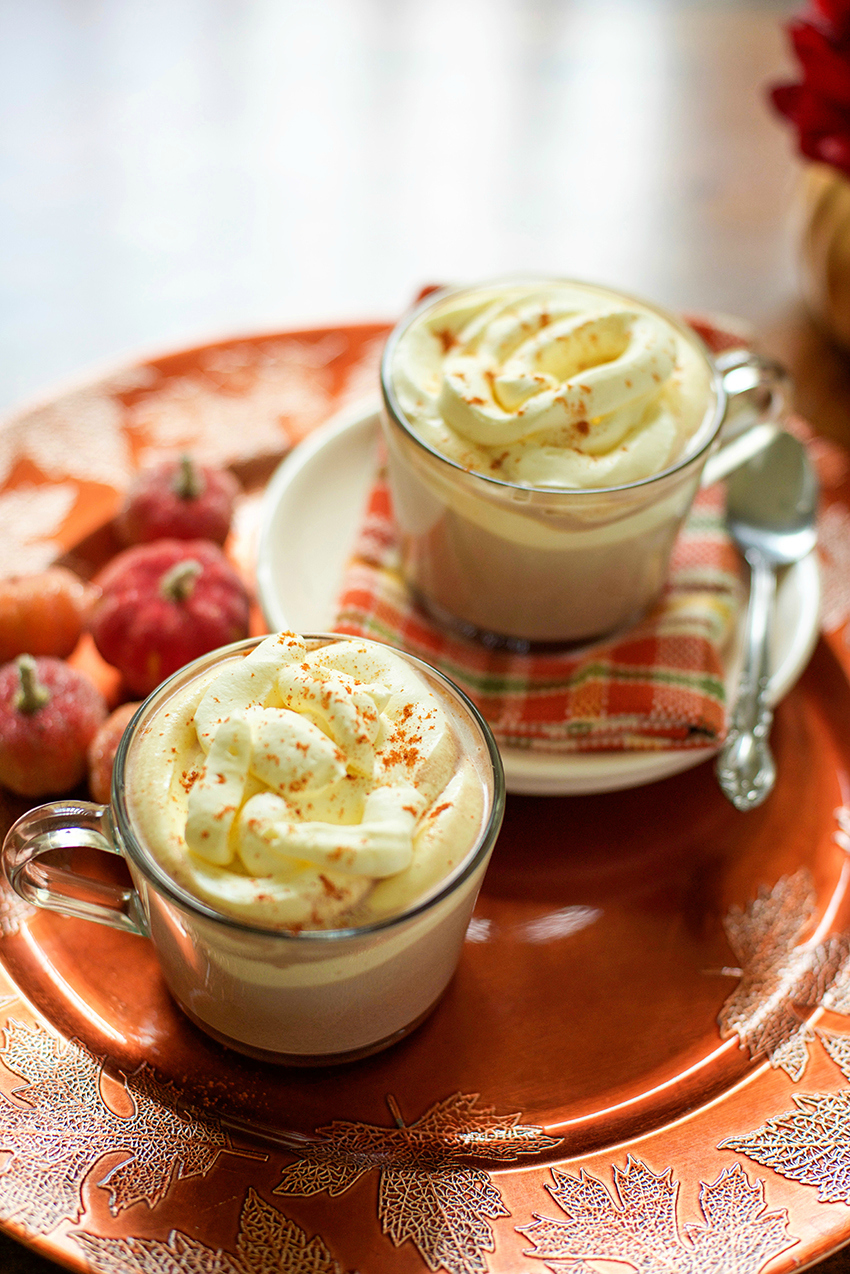 Pumpkin Spice Latte Recipe
Ingredients
2 cups whole milk
1/2 cup canned pumpkin puree
2 tablespoons granulated sugar
1 teaspoon pumpkin pie spice
1 cup brewed coffee
1 teaspoon vanilla extract
whipped cream & pumpkin pie spice to serve
Method
1. Pour the milk into a small saucepan and heat over medium heat until it is lightly simmering, bubbles appearing around the edges. Turn off the heat.
2. In a large bowl/ jug add pumpkin, sugar, coffee, pumpkin pie spice and vanilla extract. Gently whisk to combine. Add hot milk to the mixture too. Whisk to combine, till smooth.
3. Serve with whipped cream and sprinkle some pumpkin pie spice on top!
PIN this post for the next cold fall morning!