We had fun watching our Caterpillars grow, form their chrysalids, and hatch into beautiful butterflies. The Painted Lady's were amazing. We cut them fresh flowers and put drops of sugar water on them to drink. Once we let them free, my daughter wanted to get a net and catch them all back, but it was time for them to find new homes.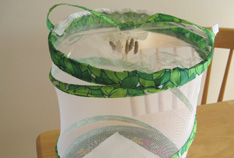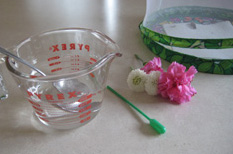 Going along with our butterfly watching, we read some books for storytime this week that fit perfectly into our Butterfly theme.
The Very Hungry Caterpillar by Eric Carle is a classic and always fun to read. Our caterpillars really kept getting fatter every day, just like the one in the book. But ours were on a controlled diet, not like this hungry caterpillar.
Clara Caterpillar by Pamela Duncan Edwards was a fun book to read as this little caterpillar was caring and courageous. She might only be a plain cabbage caterpillar, but her beautiful cream color comes in handy in the end.
For our butterfly craft, we made a few more Tissue Paper Butterflies. This time we were able to catch these butterflies with our nets, knowing they'd be safe in our house to keep.
Here are a few more Butterfly Crafts I have been seeing fluttering around: