Get Out and Play Summer guest post by Deirdre of JDaniel4's Mom
We have a big magnolia tree in our backyard. It has really cool large leaves. The leaves are large enough to be used to create a toy car ramp. In a moment I will share with you how we recently made a ramp with a leaf from the tree. First let me say that if you don't happen to the leaves from a magnolia tree available to you, you could use another type of large leaf to create you car ramp for the science experiments. As long as that leaf is large and thick. A thin and floppy leaf will not work well for you toy car ramp.
Supplies for the Science Experiments
Large Thick Leaf
Twigs
Stones or Rocks
Scissors
Toy Cars
Creating Your Toy Car Ramp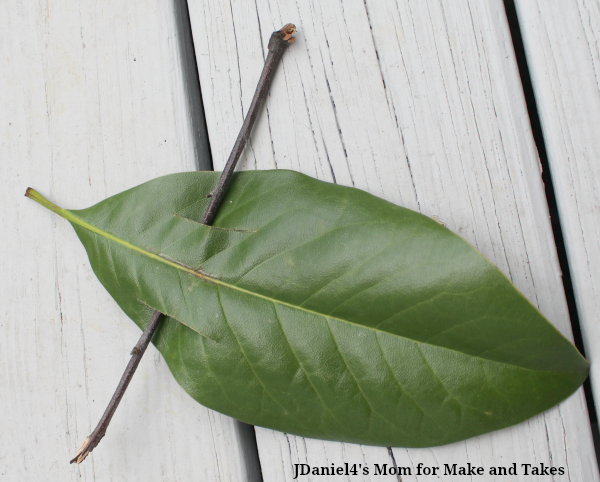 The key to creating your toy have the leaf stay in place. We cut two slits in the top of a leaf. Through the slits we wove a small twig. The twig helped our leaf stay in place!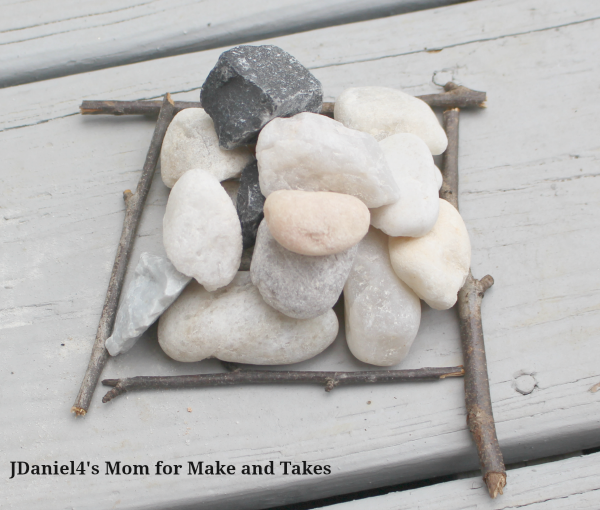 Building a tower of stones to secure the leaf to was tricky. If you are not careful about how you arrange the stones, they will not stay in the tower. They will fall over. We found that building the tower with twigs and stones or rocks really helped.
Exploring Your Toy Car Ramp
You hang the leaf of the tower at an angle to create the ramp. The height of your tower greatly effects the angle of your ramp.
Science Experiment One
You may want to try have a tall tower with a steep ramp. Then you can shorten it and have medium sized tower. This ramp with have less of an incline. Each time you change the height of the tower you will change the incline of the ramp.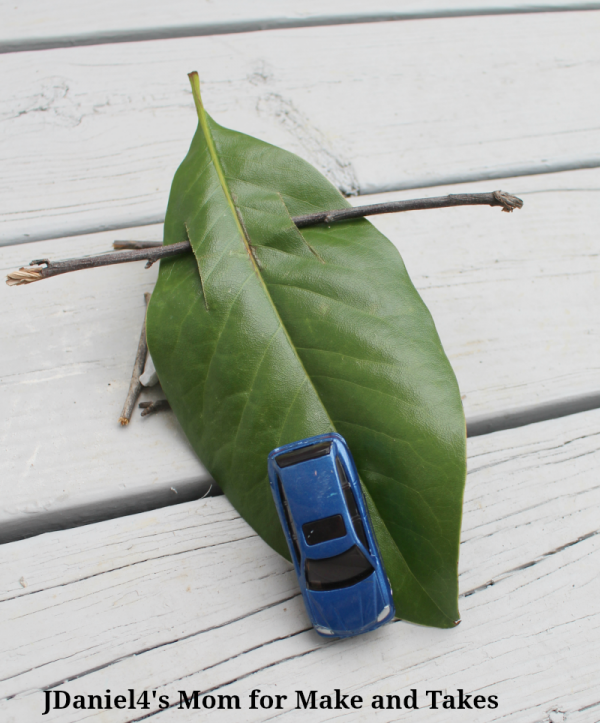 Science Experiment Two
You can try racing two toy cars down the ramp. If you don't have a completely flat leaf, you may find that one car makes it successfully down the leaf. The second car may flip over as it exit's the ramp. That is what happened at our house.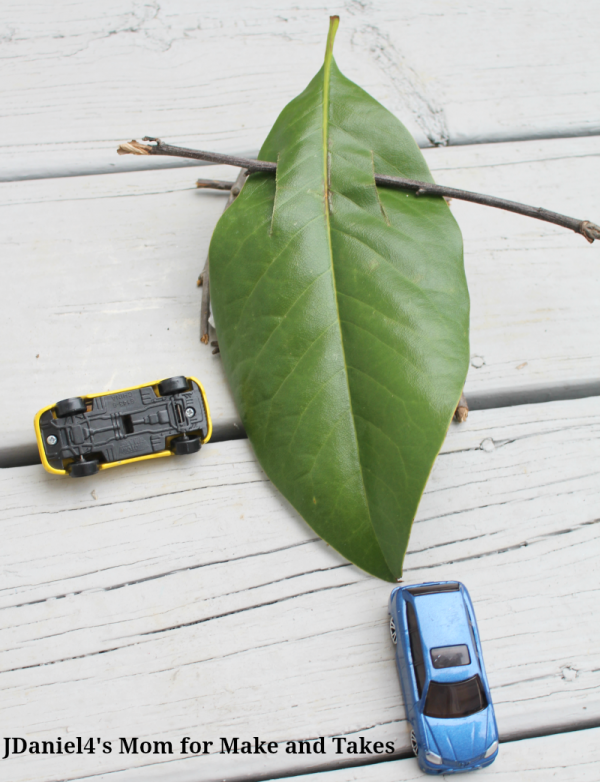 Deirdre is am a mom, blogger, and freelance writer who is growing as a mom by learning and growing beside my 7 year old son. Find her at her blog JDaniel4's Mom where they grow and learn together!