I love finding creative DIYs to make water toys. Here are 9 creative DIY summertime splash toys for kids. You'll be sure to find something fun for the summer sun!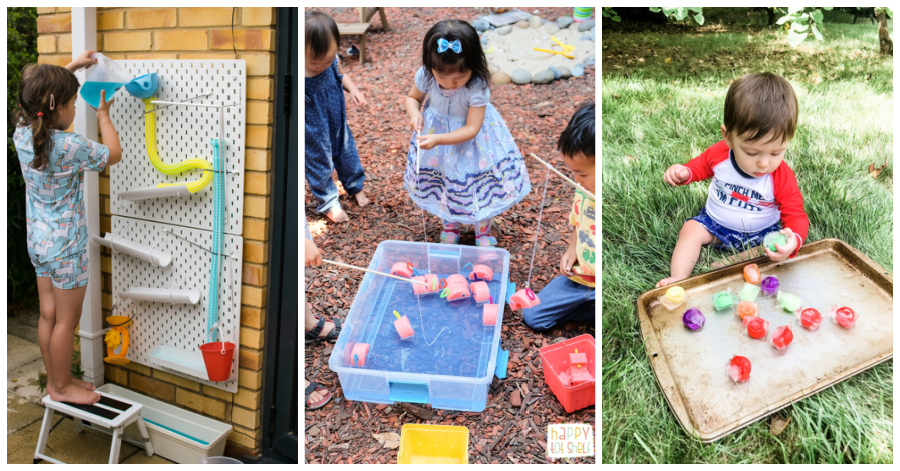 We've spent most of our summer in the pool or some body of water this year. It's been too hot to do anything else! My boys also love going to the splash pad. That's definitely their favorite (and mine since I don't have to get fully into the water). My boys are little and their attention spans are very short, which means they have to have some sort of water toy to play with.
9 DIY Ideas for Summertime Splash Toys
1. DIY Pool Noodle Boats: These would be so fun to play with at a splash pad. Start them at one end and chase them down to the bottom. (Penny Pinchin' Mom)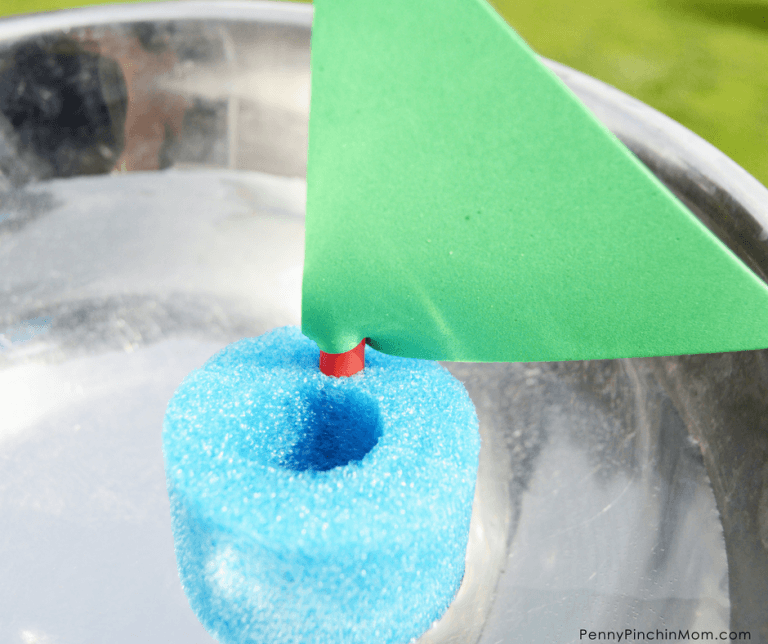 2. DIY Pool Noodle Float Strip: Grab some pool noodles to make this fun floating strip! I love all the different things you can do with it in the pool. (A Family Lifestyle & Food Blog)
3. Water Wall for Kids: How cool is this Ikea hack? We love an Ikea hack over here. This water wall would keep my kids entertained for hours! (via Inspire My Play)
4. DIY Water Table: How fun is this DIY water table with fountains and sprayers? The tutorial says it's super simple to make which is a bonus! (via Practically Functional)
5. DIY Toy Water Balloon Parachute: Have you ever though to make a parachute for you water balloons? I know I haven't and I am intrigued by this post. Excited to try it. (via Fantastic Fun & Learning)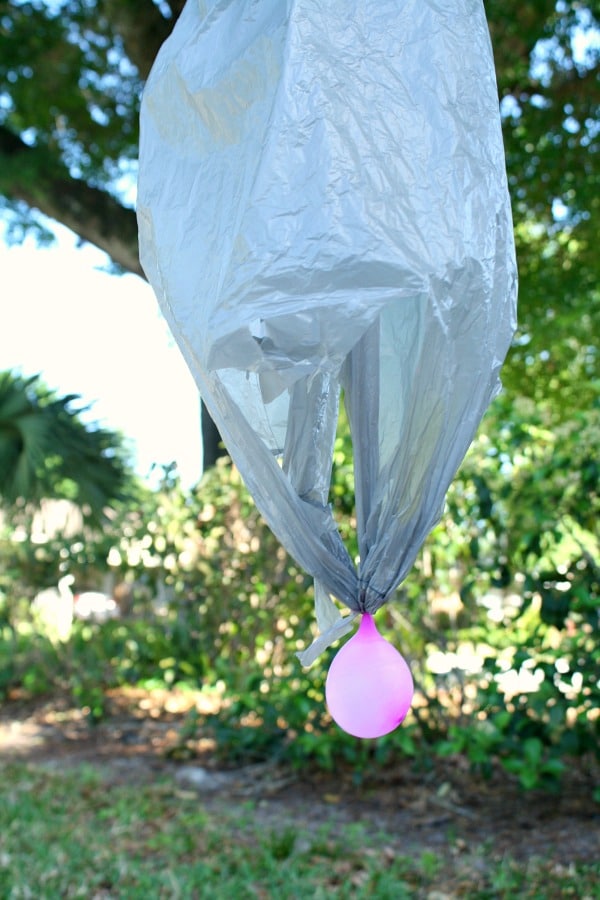 More Summertime Splash Toys:
6. Easy and Fun DIY Fishing Game: Use a pool noodle to make this simple DIY fishing game. Super cute idea! (via Happy Tot Shelf)
7. Frozen Toy Outdoor Sensory Activity: This water activity is for your toddlers and babies out there! Such a fun way to cool off outside with your little ones. (via Teaching Littles)
8. Sponge Water Bomb: This is a classic DIY water toy and if you have never made these before, do it this summer! You just need a few sponges, scissors, and string. (via Hy-Vee)
9. Washcloth Pom Pom Sponges: These are another take on the sponge water bombs- but made with washcloths. Simple and fun!
Pin these DIY summertime splash toys for later: