Looking for something easy and fun the kids will love all summer long? This homemade window paint is just the thing! Not only is it easy to make with only 3 ingredients, it's fun to use and simple to clean up!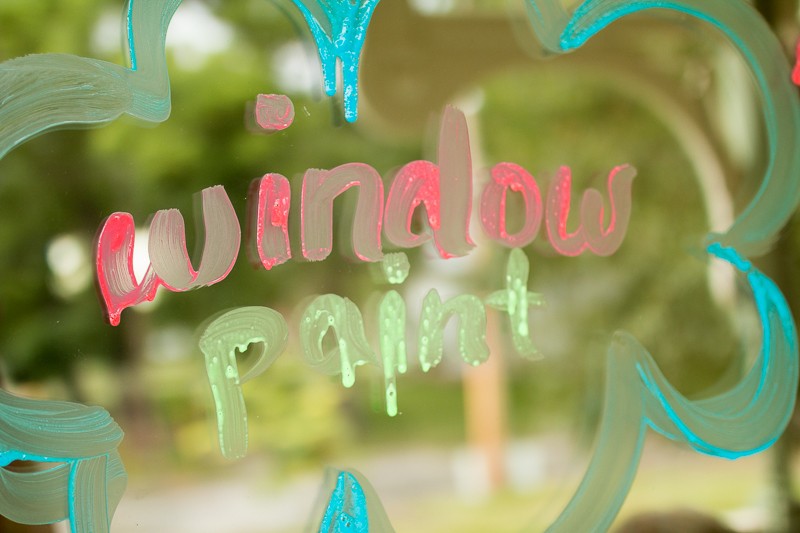 Hey friends! I'm Jamie of hands on : as we grow where I share tons of fun things to do with the kids (just for fun and learning as well)! I'm so excited to take part in Make & Take's Get Out and Play summer series!
Today I'm sharing a fun art activity to do outside because it can get messy. The kids love this one because they feel like they're breaking the rules, just a little bit.
They get to paint on the window!
Homemade Window Paint for Kids
We've done this several times, and with several different variations of our homemade window paint recipe. It doesn't really matter how you make it. Just be sure to have some combination of the following…
How to Make DIY Window Paint
Supplies:
Washable Kid's Paint (we prefer Crayola Washable Paints, affiliate link) or food coloring
Dish Soap
Cornstarch (this is optional, but it thickens up the paint so it doesn't just run on the window)
Method:
I mixed up three colors before heading outside with the kids.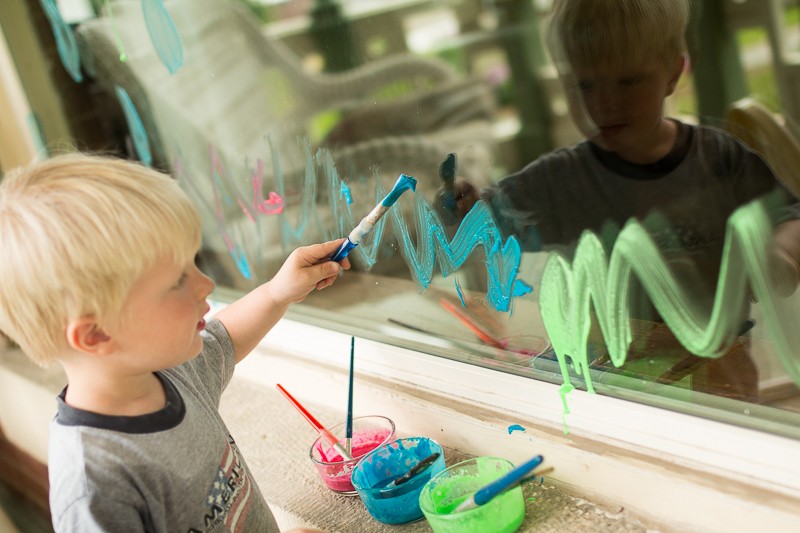 Then I just let the kids have so much fun!
It doesn't hurt anything, if they drip all over the porch, or get it on their clothes. It'll wash right up.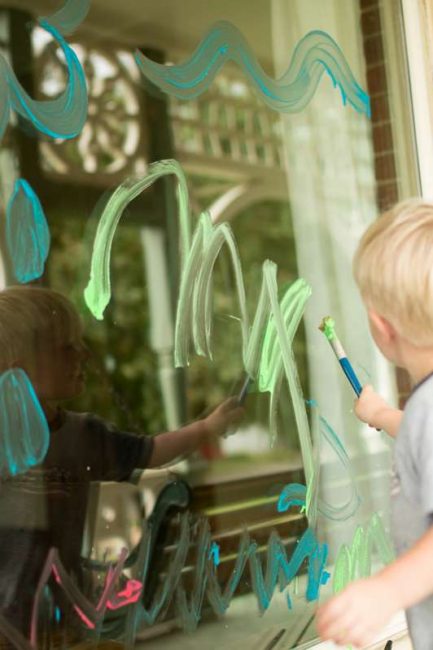 The soap is key in the window paint recipe. It helps the paint wash right off.
The kids will have just as much fun hosing down the window and watching the bubbles!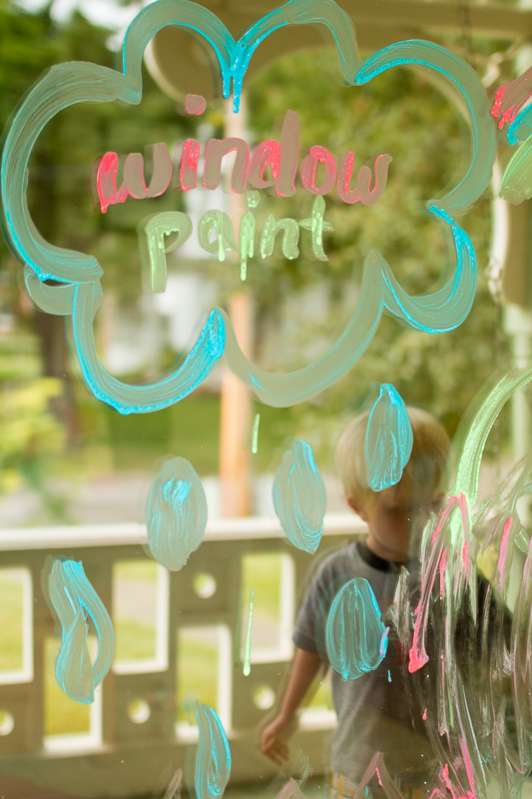 We had a rainy day, so this was perfect to do on our porch. My toddler tried to paint the sidewalk, too. Which normally would be great, but since it was raining, it was just too wet to show up. A project for another day!
This window paint recipe is one of the simple activities found in our weekly activity plans. There's a set for one year olds, two year olds, and preschoolers (and a learning one for preschoolers too!)

See our Get Out and Play series for more summer fun!
*Originally posted 7/21/15