Do you know much about the Kiwi bird? I didn't either. But, my son could tell you almost everything since it was his 3rd grade report! It's a native of New Zealand, is as big as a chicken, has a really long thin beak and is the color of the kiwi fruit. Here's my son's painting of this interesting bird.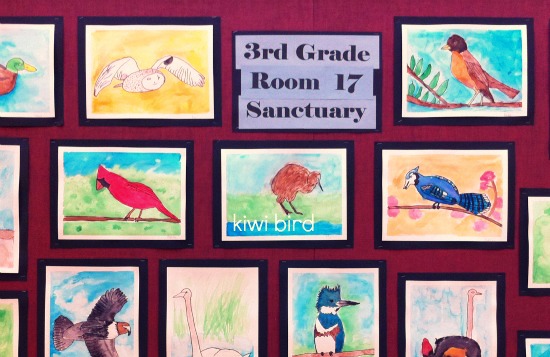 This brings us to a craft company called the Kiwi Crate. It doesn't have much to do with the bird, per se, but when they came to me to partner up on a fun project, I was happy to say yes… seeing as I knew almost everything about their Kiwi counterpart. And they use the Kiwi bird in their logo, cute!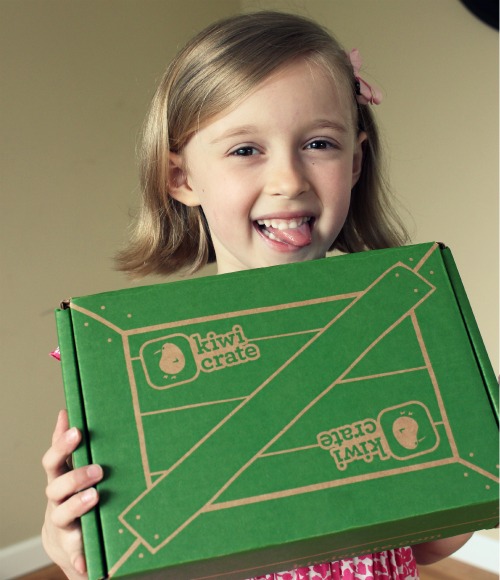 There will be more to come in the coming months to share about this fun partnership, but for now I want to introduce you to them! Kiwi Crate is a monthly kids craft project subscription. You sign up and receive a new cute crate full of crafts and activities each month. Here's a sample page to show you what you'll get inside each crate. We were given this Space Crate below to review, full of fun things for a space mobile and rockets. 
The best part is that it comes with everything you need, minus water or a mat or something you could easily find in the house. If the project calls for paint, it's got paint and a brush. If the craft has ribbon, tape, or string, it's got it!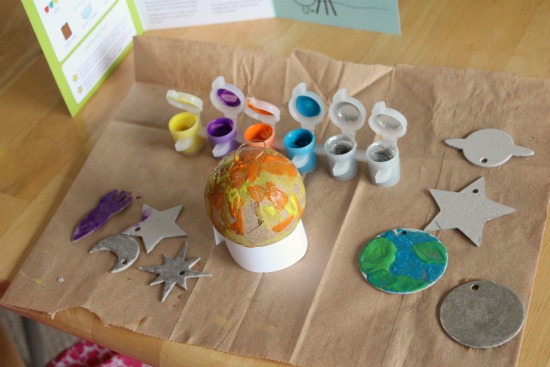 There are instructions that are colorful and full of pictures, my daughter could read it all by herself and know just what to do. And for every first time subscriber, you'll get a new set of scissors fit for a child.
All in all, a fabulous crafty crate for the kids. This would be a great gift for a child's birthday or even for a grandparent's weekend. Yay for crafts!