During the Fall season, we love to collect leaves that fall on the ground. They make great crafty projects and are easily turned into art. Here are our Leaf Rubbings we've recently made, helping us see what's inside.
First, collect some leaves, all shapes and sizes. If you don't have any, I'm sure your neighbor won't mind you taking some of theirs. Then I like to place the leaves onto contact paper and set a piece of heavy paper on top, sealing them in place like a sandwich. This step of contact paper helps preserve the leaves, so we can do this project again and again.
Now you're ready to rub. Place a piece of plain white paper over the leaves and rub all over with a crayon. It's fun to rub the crayon sideways, without it's paper cover. That way you get more coverage.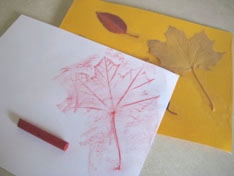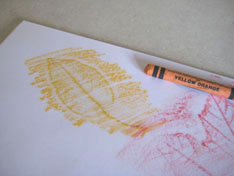 My kids were amazed at how intricate the lines were on a leaf. It's fun to see how a leaf pops out from the paper.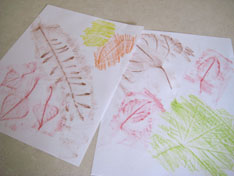 Make the most of your falling leaves and get to collecting.