I've been realizing lately how fast my kids are growing up. Our life is busy and it's all flying by too fast, but I'm trying to make every moment count. I know how important it is to make sure my kids know I love them, so I'm been adding little bits of love everywhere I can. One way to show that a little goes a long way is by leaving little love notes for them. Lunch time has been a great way to give them a little secret note, helping them know they are loved!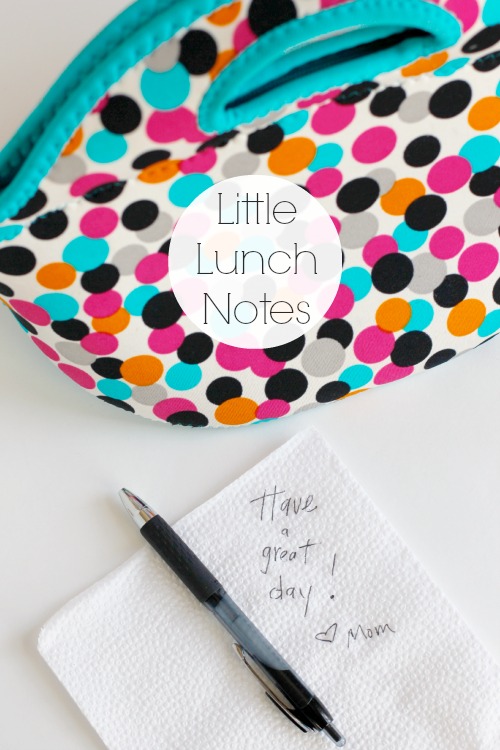 I'm partnering with Tide Pods for today's post, helping us see how a little does go a long way. Tide now has these fabulous new little pods, available at Target. Toss one little pod into the washer with your clothes to help get your whole load of laundry clean… a little going a long way!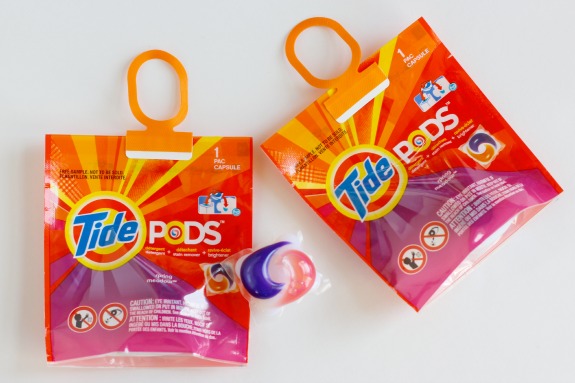 To help us all find ways for a little more love to go a long way, here are 3 easy ways to send little love notes to your kids for their lunch!
1. Free Printable for Lunchbox Notes: Download and print out these fun little notes to add to your child's lunchbox. There are little starters added to each note so you can personalize it for your child.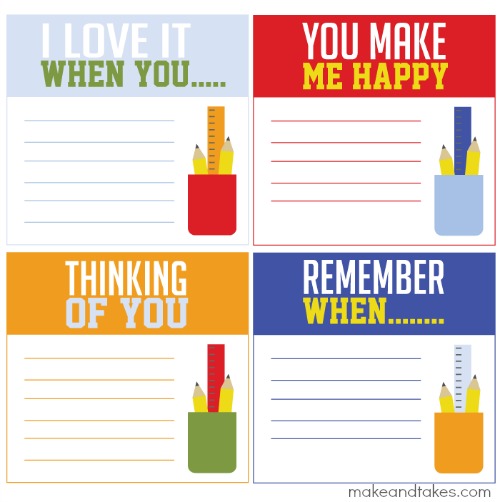 2. Quick Note on a Napkin: This is a super simple way to send a little love note as you pack their lunch. Even just an "I love you" or a "good luck on your test" will help give them a little smile during the day!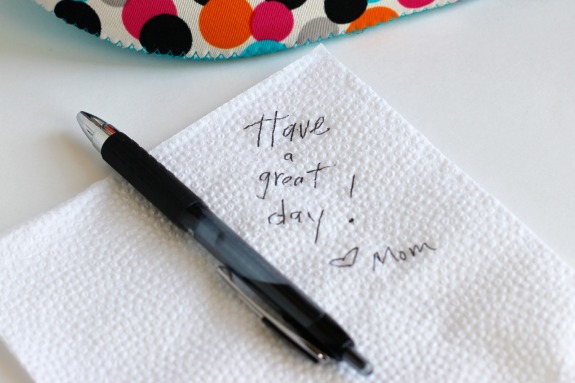 3. Sticky Note Insert: Maybe you want to add a sticky note to your child's sandwich baggie, a little note they can keep for a while. They could also stick it on their desk after lunch to keep with them always!
Remember to enter to win the sweepstakes for a Target GiftCard… Little Bit Goes a Long Way Sweepstakes! Head over to THIS POST to leave a comment and win Target GiftCard for $300, yahoo!
**This post is sponsored by P&G. Save on NEW Gain Flings and Tide Pods at Target. Text CLEAN to Target (827438) for mobile coupons*.

*Message and data rates may apply. 1 message per request. http://m.target.com/spot/sms/coupon-alrts-terms for Terms, Conditions, and Privacy Policy. By texting the key word to us, you agree to receive an autodialed text message from Target at the mobile number from which you sent your request. Consent to receive messages is not a condition of purchase.