I can't tell you how fun it was to get a package from Scotch Duct Tape showcasing all their new colors and patterns. Even cute little mini tapes for smaller projects. I love it.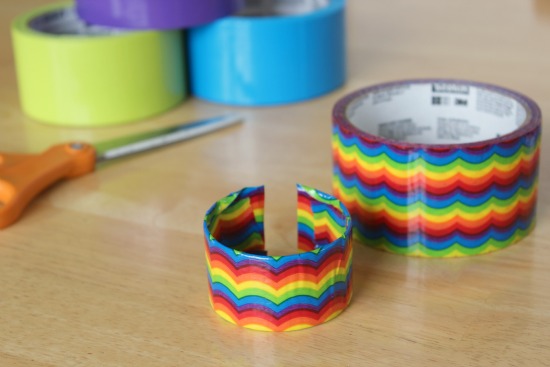 Duct tape is so versitile and perfect for craft projects. Today, I've come up with some fun paper tube bracelets, as well as fun wands with Amanda's post from the 4th of July.
Supplies for Duct Tape Bracelets: 
paper tubes – empty wrapping paper rolls or paper towel tubes
scissors – you can use child scissors, but adult scissors work best – for adult use only
Scotch Duct Tape – in super cool colors
1. Cut your paper tube. I cut mine in half lengthwise since it was a really thick wrapping paper tube. Then make cuts across the tube for however wide you'd like your bracelets.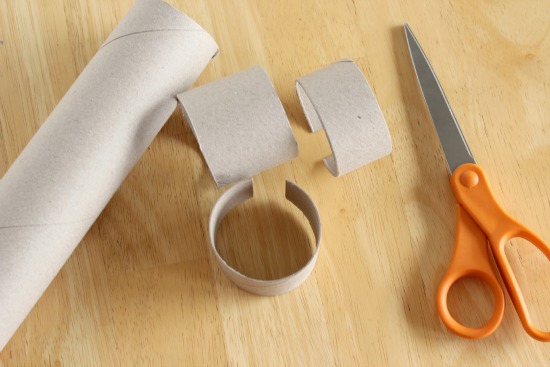 2. Add duct tape to your bracelet, letting it over lap on each end. Press it down to firmly tape it to the tube. Fold over the excess tape to the under side of the tube.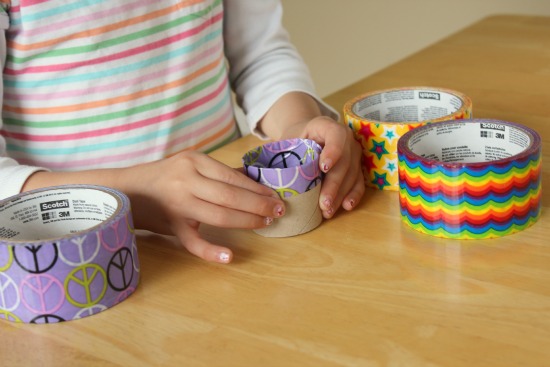 3. Add one more piece of duct tape to the inside of the bracelet if you don't want the cardboard to be visible.
There are so many cute designs of tape to choose from. I mean really, my older daughter didn't know which one she was going to pick to make a bracelets with. So she chose them all!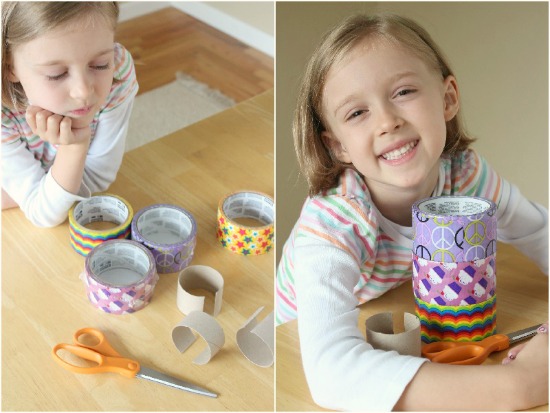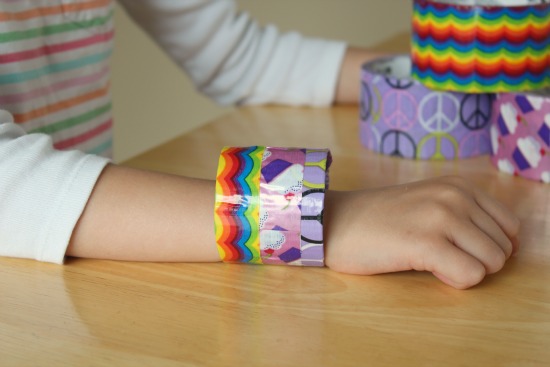 We got a little carried away with making these too. Telescopes, wands, and doggie accessories were created as well. It was a duct tape party!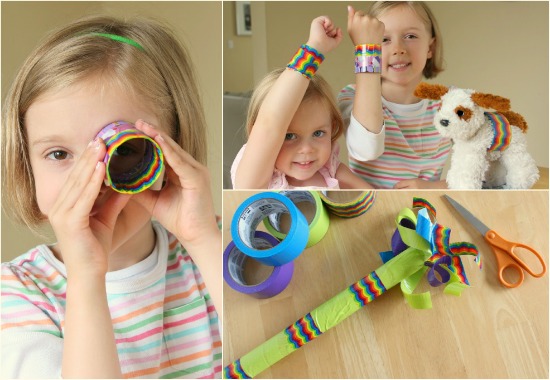 In fact, I discovered you can curl the strands of duct tape just like ribbon! Simply fold duct tape in half on itself and it's ready to curl! *curling: for adult crafting only
Want more duct tape ideas? See these duct tape back pack tags too!! Make sure you check out the cool new colors and designs from 3M!
Want more bracelet ideas? Try these DIY Safety Pin Bracelets!
*Thanks to Scotch Duct Colors and Patterns for sponsoring this post. All tutorials and instructions are my own.