Since seeing the post Wipe Off Menu Boards, I had the thought that it would be fun to do pretty much the same thing with family photos. We're drawing onto frames with wipe off markers, creating silly family photos.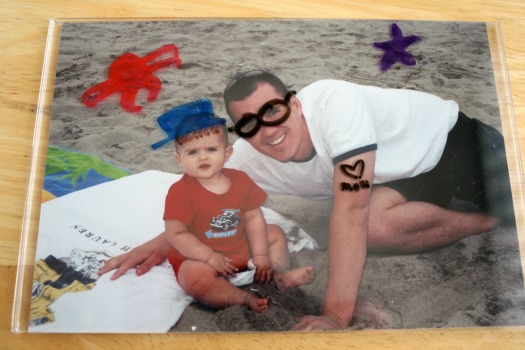 Supplies for Wipe Off Picture Frames:
glass or plastic picture frame, any size or shape – I like the kind with a magnet back, so I can hang them on my fridge
wipe off dry erase markers
tissues
printed out family photos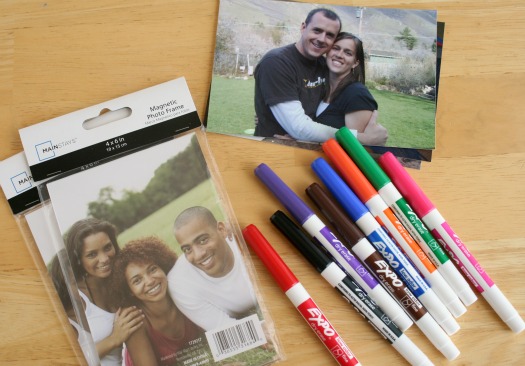 1. Place in your photo.
2. Using your dry erase markers, draw on a funny picture.
3. Wipe off the drawings with a tissue and start over.
Here's a photo of my husband and I a few years back. We have wings, we're love birds, and we're at the beach.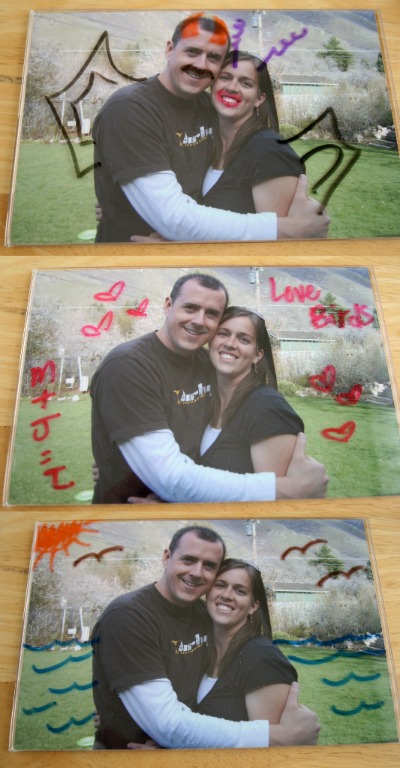 We even took some of our friends photos that came from Christmas cards and gave them a new look. Here's the No Biggie family.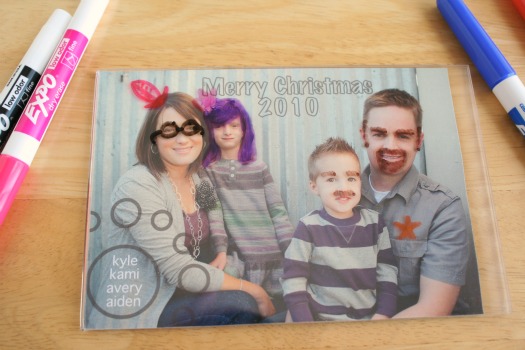 These are way to much fun with so many ways to make them silly. We keep the frames on the fridge with the markers nearby so we can keep creating new and crazy drawings.