Isn't he cute? We made him out of pink strawberry marshmallows. He's almost too cute to eat, but my kids loved picking him apart for a snack.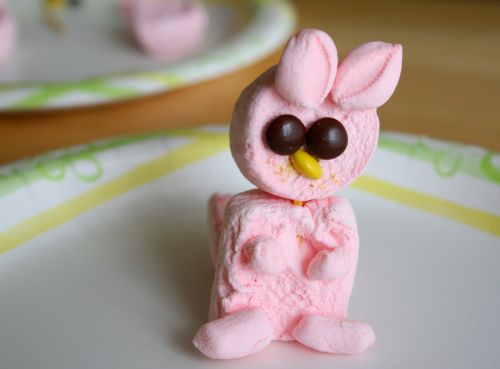 Supplies for Marshmallow Easter Bunny:
large and small marshmallows
toothpick – broken in half
mini m&ms or other tiny candy
Cut one large marshmallow in half lengthwise and one large marshmallow horizontally. Then cut 3 small marshmallows in half (either way) and one small marshmallow in fourths.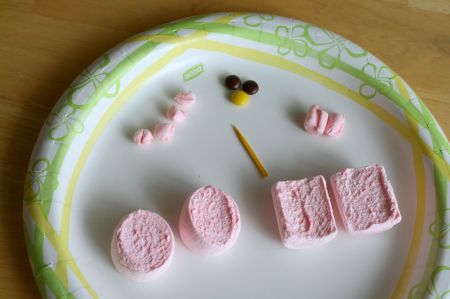 Now assemble. By cutting the marshmallows, their insides are sticky and they'll stay stuck together. You do need to attach the head and body with a toothpick. Then place on 2 m&m eyes and half an m&m for a nose. Even a half a marshmallow for a tail.
Here's a few more Easter Bunnies hopping around the internet: