These mini pots of gold are the perfect little place setting for a St. Patrick's Day party. You can make these with large pots for a centerpiece or craft them into this miniature version.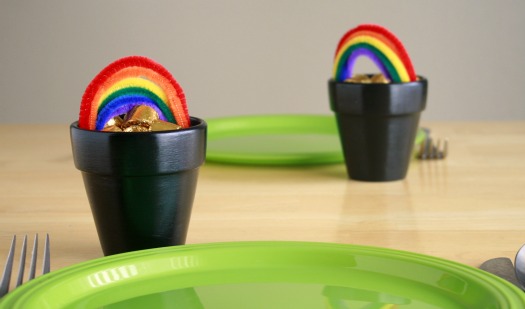 Supplies for Mini Pot of Gold:
small terra cotta pots
black paint and brush
pipe cleaners in rainbow colors
scissors
gold wrapped candies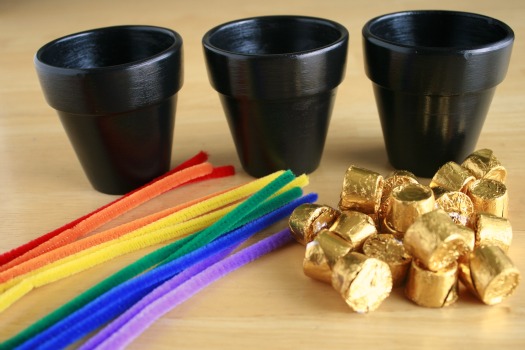 1. Paint each terra cotta pot black and let them dry.
2. Cut each pipe cleaner in half. Bend them slightly and slide them into the pot, one on top of the other.
3. Fill them to the top with gold colored candies. Place these mini pots at your table and they're ready for the party.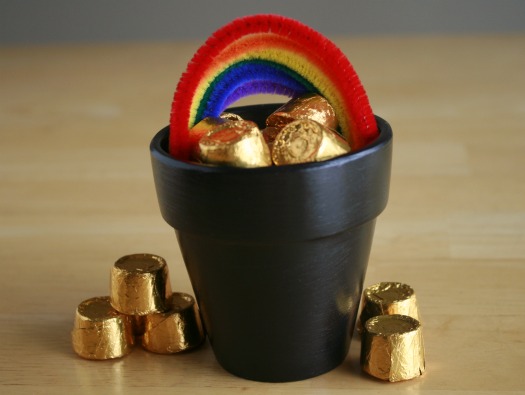 For a little added fun, you could even hide each pot around the house and see if your own little leprechauns can find them.
Or you could even use these fun rainbow painted pots I shared over at Craftzine.